Laser Hair Removal in Grand Blanc, MI
40% OFF TREATMENTS- Call now 810-344-6094
or submit the form below to schedule your free consultation:
BOOK TODAY AND RECEIVE AN ADDITIONAL $250 OFF!
Laser Hair Removal in Grand Blanc Flint
Are you tired of dealing with unwanted hair? If so, you're not alone. Millions of people struggle with excess hair, and many of them turn to laser hair removal for help. At our Grand Blanc Flint location, we provide laser hair removal, skin tightening, and skin care treatments to help you look and feel amazing.
Laser hair removal is a safe and effective way to eliminate unwanted hair from any part of the body. At our medical spa in Grand Blanc Flint, we use the latest technology to deliver outstanding results in permanent hair removal. Whether you're looking for a full-body makeover or just want to get rid of that pesky bikini line, we can help.
We have laid out the important information for you to know and help you decide if laser hair removal is the right treatment for you. On this webpage you will find out about the treatment itself, how it works, the preparation and downtime needed, and the results that you can expect from laser hair removal in Grand Blanc Flint.
If you have any questions that are left unanswered, we highly encourage you to contact us and schedule your complimentary consultation with an experienced medical spa technician. During this time, we can answer any personally specific questions you may have about laser hair removal in Grand Blanc Flint as well as help determine if laser hair removal will help achieve your cosmetic goals.
When laying out a sample treatment plan, your technician may recommend other treatments to supplement laser hair removal such as laser lipo, laser fat removal, or non-laser treatments including skin tightening, skin rejuvenation, body contouring, or HydraFacial.
Schedule a free consultation today to learn more about laser hair removal and how it can benefit you. We look forward to meeting you!
What Is Laser Hair Removal?
Laser hair removal is a med spa treatment that uses concentrated beams of light to target and destroy hair follicles. This permanent form of hair removal can treat large areas quickly and effectively, resulting in smooth, hair-free skin.
At LightRx in Grand Blanc Flint, our advanced laser technology allows us to customize each treatment to the unique needs of our clients. Our highly trained technicians use the GentleMax Pro, a dual wavelength laser system that can treat all skin types safely and effectively.
How Does Laser Hair Removal Work in Grand Blanc Flint?
During a laser hair removal treatment at LightRx in Grand Blanc Flint, the laser is directed at targeted areas of unwanted hair. The concentrated light energy is absorbed by the pigment in the hair follicles, damaging them and inhibiting future hair growth.
After your initial treatment, you may see some immediate reduction in hair growth. However, it typically takes multiple sessions to achieve optimal results as only hairs in the active growth phase can be treated effectively.
How Should I Prepare for Laser Hair Removal?
Before your appointment avoid plucking, waxing, and electrolysis for six weeks prior to treatment. It's also important to limit sun exposure and use sunscreen on the treated areas.
What Can I Expect During My First Laser Hair Removal Treatment in Grand Blanc Flint?
During the treatment at LightRx in Grand Blanc Flint, a cool gel may be applied to the treatment area to protect your skin. The technician will then pass the laser over the targeted areas, emitting pulses of light that may feel like small snaps or tingles on your skin.
Afterwards, you may experience some redness or swelling in the treated areas, but this should subside within a few hours. You may also see some shedding of the treated hairs in the following weeks.
Frequently Asked Questions
Below you will find the answers to the questions our team hears most often about laser hair removal. Please contact LightRx in Grand Blanc Flint if you have any questions or concerns not listed here. 
Is Laser Hair Removal Safe for Everyone?
While laser hair removal can be safely performed on most skin types and tones, it is not recommended for individuals who have been using Accutane in the past six months or have a history of keloid scarring. It's important to discuss any medical conditions or concerns with your technician before undergoing treatment at LightRx in Grand Blanc Flint.
What Is the Total Cost of Laser Hair Removal in Grand Blanc Flint?
The cost of laser hair removal at LightRx in Grand Blanc Flint varies depending on the size and number of treatment areas, as well as how many treatments you need to get your ideal results. Our team will work with you to create a personalized treatment plan and provide an estimate of the cost during your consultation.
<Is There an Age Restriction for Laser Hair Removal in Grand Blanc Flint?
At LightRx in Grand Blanc Flint, we typically recommend waiting until puberty is complete before undergoing laser hair removal, as hormones can affect the success of the treatment. However, each individual case will be evaluated on a case-by-case basis.
How Is Laser Hair Removal Different from Electrolysis?
While both offer permanent hair reduction, electrolysis targets and destroys individual hairs one by one using small needles or heat energy. Laser hair removal, on the other hand, uses concentrated beams of light to target larger areas and multiple hairs at once. This makes it a faster and more efficient option for larger treatment areas.
How Long Do Laser Hair Removal Results Last?
Most of our clients see lasting results after an average of three to seven treatments. However, it's important to maintain your results with occasional touch-up treatments as some hair may eventually regrow due to hormonal changes or other factors.
Ready for Smooth, Hair-Free Skin?
Don't waste any more time with razors and waxes. Schedule a consultation at LightRx in Grand Blanc Flint to see if laser hair removal is the right solution for you.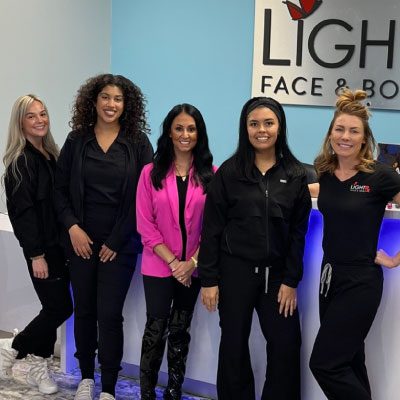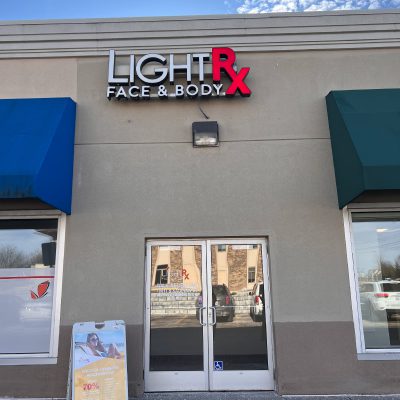 Also Serving: Flint, Grand Blanc, Goodrich, Fenton, Burton, Davison, Lapeer, Holly
* Individual results vary. Best results promoted by a healthy lifestyle. Images do not constitute a promise or representation of any particular outcome.
**By submitting an application, I provide my signature authorizing contact from LightRx at the telephone number provided to discuss our services. Calls may be made using automated dialing technology and SMS, I am not required to sign this document as a condition to purchase any goods or services. I understand that I can revoke this consent at any time.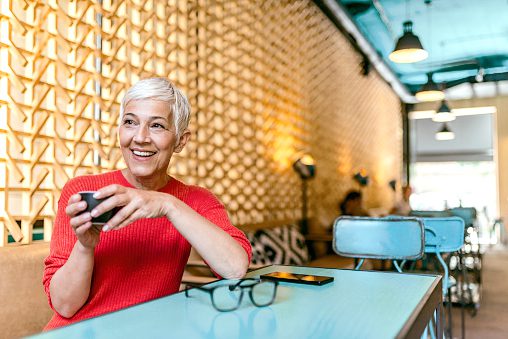 CONTACT US AT
877-721-4547
for your free consultation or fill out the form above and let our body contouring experts design a Treat2Complete custom plan, just for you.
CONTACT US