HydraFacial in St Louis, MO
40% OFF TREATMENTS- Call now 314-39-2494
or submit the form below to schedule your free consultation:
BOOK TODAY AND RECEIVE AN ADDITIONAL $250 OFF!
HydraFacial in St. Louis
Looking for a treatment that can give you long-lasting hydration? The HydraFacial in St. Louis may be the solution for you. This medical spa treatment is available at LightRx in St. Louis, and it can help improve the appearance of your skin. You can learn more about HydraFacial on this page including what this medical spa treatment is, how it works, and the technology we use at LightRx for HydraFacial in St. Louis. 
If you want to know more about HydraFacial treatments or if it's the right solution for you, then please contact our staff at LightRx in St. Louis to schedule your free personal consultation. Our team of medical spa professionals can assess your skin condition and medical history and create a personal treatment plan that is designed to help you achieve your goals for body health, skin health, fat loss, and weight loss. 
If you would like to not only achieve your cosmetic goals but exceed them, then we recommend you consider receiving adjacent medical spa treatments in addition to HydraFacial in St. Louis. These adjacent treatments may include body contouring, skin rejuvenation, skin tightening, or laser treatments such as laser lipo, laser fat removal, or laser hair removal. 
What Is HydraFacial?
The HydraFacial is a non-invasive, light therapy facial treatment that uses cutting-edge technology to provide deep hydration and improve the appearance of your skin. This treatment utilizes miniaturized vortex fusion tips, which deliver a specialized solution to your skin using gentle suction.
How Does the HydraFacial Process Work?
The HydraFacial process involves a combination of deep cleansing, exfoliation, extraction, and hydration. The Vortex-Fusion technology uses gentle suction to clean out your pores and remove dirt and impurities from the skin. This is combined with exfoliation that helps to smooth out roughness and uneven texture. Finally, these facial treatments incorporate hydrating serums like dermal fillers that provide deep nourishment to your skin, leaving it looking and feeling smooth, soft, and hydrated.
Our HydraFacial Technology
At LightRx in St. Louis, we use state-of-the-art HydraFacial technology that helps achieve maximum results with minimal discomfort. This technology features a vortex-fusion delivery system, which quickly and effectively distributes targeted serums throughout the skin. The treatment also incorporates proprietary elastin and new collagen boosters that help to restore the natural elasticity of your skin and reduce fine lines and facial wrinkles.
What Is the Vortex-Fusion Delivery System?
The Vortex-Fusion delivery system is a unique feature of HydraFacial technology that uses gentle suction to deliver targeted solutions deep into the skin. This advanced technology helps ensure optimal results with minimal discomfort or downtime.
Frequently Asked Questions
Below you will find the answers to the questions that our team of medical spa professionals most commonly hear from both our new and our current clients about HydraFacial. Please contact LightRx in St. Louis if you have any questions or concerns not addressed on this page.
Is HydraFacial Safe for Everyone?
Yes, HydraFacial is safe for all skin types and skin tones and can be customized to meet the specific needs of your skin. 
Is There an Age Restriction for HydraFacial in St. Louis?
There is no specific age restriction for HydraFacial in St. Louis. This treatment can be customized based on your skin type and can be safely performed on individuals of all ages, including teens and seniors.
What Are the Results I Can Expect to See from HydraFacial?
With regular HydraFacial treatments, you can expect to notice a reduction in the appearance of facial wrinkles, fine lines, and other signs of aging skin. Your skin will also feel softer and more hydrated, and you may experience increased brightness and a more even skin tone.
How Soon Can I Expect to See Results from HydraFacial?
Depending on the severity of your skin concerns, you may start to notice results after just one treatment. However, for most clients, it typically takes multiple treatments to achieve optimal results from HydraFacial. Your skin care professional will work with you to develop a personal treatment plan that meets your needs and helps you achieve the results you desire.
How Long Do HydraFacial Results Last?
Depending on factors such as your age and lifestyle, the results from HydraFacial can last anywhere from several months to several years. To maintain these results over time, it is recommended that you receive regular maintenance treatments and follow a skin care routine that keeps your skin looking healthy and vibrant.
Are There Side Effects from HydraFacial?
HydraFacial is considered a very safe treatment with minimal side effects. Some potential side effects may include temporary redness, swelling, or irritation of the skin. These typically subside shortly after the treatment session ends.
Is There Any Downtime Required After HydraFacial in St. Louis?
There is no downtime required after HydraFacial. You can return to your normal activities immediately after treatment. 
How Much Does HydraFacial Cost?
The cost of HydraFacial varies depending on several different factors, including how many treatments are needed to achieve your cosmetic goals and your individual preferences. The total cost of your treatment for HydraFacial in St. Louis including any additional medical spa treatments that you choose to receive will be discussed during your free personal consultation. 
Ready to Experience HydraFacial in St. Louis?
Contact LightRx today to schedule your free consultation and get started on the path to radiant skin with a youthful appearance!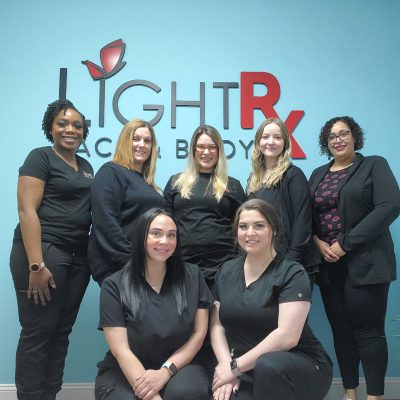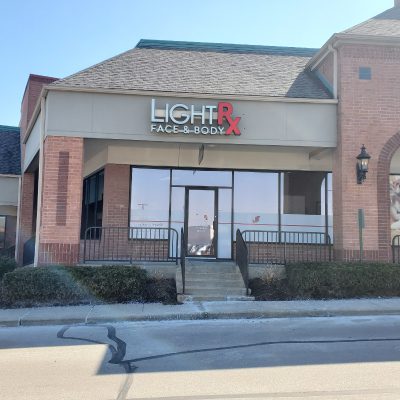 Also Serving: Creve Coeur, Kirkwood, Clayton, Ballwin, Chesterfield, Maryland Heights, Fenton, High Ridge, Eureka, Arnold
* Individual results vary. Best results promoted by a healthy lifestyle. Images do not constitute a promise or representation of any particular outcome.
**By submitting an application, I provide my signature authorizing contact from LightRx at the telephone number provided to discuss our services. Calls may be made using automated dialing technology and SMS, I am not required to sign this document as a condition to purchase any goods or services. I understand that I can revoke this consent at any time.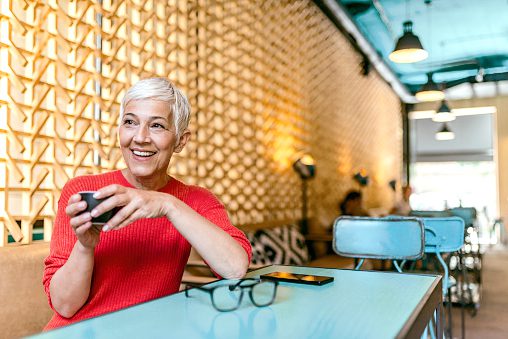 CONTACT US AT
877-721-4547
for your free consultation or fill out the form above and let our body contouring experts design a Treat2Complete custom plan, just for you.
CONTACT US