HydraFacial is a skin treatment that exfoliates and hydrates the skin. It works similarly to microdermabrasion, but without penetrating the skin. In fact, it is also known as "hydradermabrasion". The entire treatment is invigorating and can be given in as little as thirty minutes and works on all skin tones.
It is tailored to meet your skin type and delivers long lasting skin health. Results are instant and noticeable, with zero downtime and zero irritation. The treatment removes dead skin cells and extracts impurities while at the same time bathing the new skin with cleansing, hydrating serums. All of this promises a smooth, soothing, and refreshing treatment that will leave you radiant.
It works using a three-step process: cleanse and peel, extract and hydrate, and finally fuse and protect. The cleanse and peel step uncovers a new layer of the skin using gentle exfoliation and relaxing resurfacing which improves skin texture. Extract and hydrate step removes any debris from the pores by sucking them out then nourishes the skin with intense moisturizers. Finally, fuse and protect saturates the surface of the skin with antioxidants and peptides which maximizes your skin's glow.
All of this is done with a wand that has multiple attachments. The cleanse and peel step is applied with a vortex-like wand against the skin that pushes the dirt, oil, and debris out of the pores. A peel is also used in this stage of the treatment. Then a vacuum attachment is used to suck up all the dirt, oil, and debris that were pushed to the surface by the vortex. All the grim is removed from the skin by the vacuum. Finally, to round it out, the fuse and protect step is completed by a pen-like attachment that applies the moisturizing serum.
The unique technology of the HydraFacial treatment is what sets it apart from other facial treatments and it is proven safe. HydraFacial uses a unique Vortex-Fusion system to deliver perfect exfoliation as well as extract and hydrate the skin, all done painlessly and smoothly. The Vortex-Fusion technology utilizes the spiral design of HydroPeel Tips. These are what creates the vortex when they are used in conjunction with the HydraFacial proprietary vacuum technology and serums. The vortex is key to the whole treatment. The vortex easily dislodges and remove impurities, while simultaneously hydrating the skin.
Is HydraFacial Right for Me?
Simply said, yes HydraFacial is right for you. There are no skin types that cannot be treated with HydraFacial. Regardless of your skin affliction, skin type, or if you have sensitive skin, HyrdaFacial can help you find results. HydraFacial can treat fine lines and wrinkles, loose skin, uneven tones, rough skin, hyperpigmentation, oily and congested skin, and enlarged pores.
While the treatment is great at treating a large variety of skin problems, it may not be safe for everyone. If you are pregnant, or looking to become pregnant you should avoid HydraFacial, as there are some chemicals used that are untested with how they affect pregnancy. Also, if you have any active rashes, or sunburn then HydraFacial can further harm the skin.
What Results May Be Expected?
The most notable result that you can expect after treatment is skin refinement and a radiant skin tone. Often this is evident after just a single treatment session. Your smooth skin will be clean and noticeably healthier. The results are instant and evident. Not only does HydraFacial exfoliate and hydrate your skin, but it also can improve skin texture and decrease pore size.
The treatment is gentle on skin, leaving no signs of irritation. You'll be able to leave our medspa looking cleansed and refreshed without having to worry about swollen or red skin.
How Many Sessions Will I Need?
The smooth skin and hydration results last five to seven days, sometimes even longer, depending on how well you take care of your skin. There is no such thing as a quick fix, so we recommend one treatment a month. This will give you the best results when treating fine lines, wrinkles, brown spots, and oily and congested skin. Continuing the treatments will provide the best skin health results.
What are Some Ways to Help Get the Best Results from HydraFacial?
There are a lot of conflicting and confusing reports out there on what the best practices are for keeping healthy and refreshed skin. If you want the best results from your HydraFacial, you should follow a four-tiered program. The first tier is what you should do annually. Every year, once a year, you should visit a dermatologist for a thorough skin screening. This will ensure that any major skin issues that you may be suffering from do not go undetected or untreated.
Secondly, at least once a quarter or as frequently as once per month you should get a professional treatment to deeply cleanse, extract and hydrate the skin. The HydraFacial treatment is perfect for this kind of treatment. The deep cleansing effects work well with daily or weekly treatment plans.
Which is exactly what tier three is: daily and weekly skin routines. You should cleanse your face morning and night, as well as moisturize twice daily or as needed depending on your skin. Finally, you should exfoliate your skin weekly with a mask or scrub.
The fourth and final tier is what you should always be doing to take care of your skin. You should always use sunscreen, drink plenty of water to stay hydrated, and eat a healthy diet. These basic forms of health care are essential for good smooth skin.
Additionally, there are things you should avoid. Refrain from smoking, eating unhealthy oily foods, and drinking too much alcohol.
The short answer is no, HydraFacial is not painful. In fact, it is great for those with sensitive skin. The wand either spits out water in a vortex, or is acting as a vacuum, sucking out the dead skin cells and dirt and whatever other grime is pulled up by the water. The worst and most uncomfortable part of this process is the exfoliation part which is not painful.
 It has been described as similar to being licked by a cat or having soft sandpaper gently rubbed on the face. There may also be some slight pressure on the skin which many patients describe as a light massage on the face.
Is HydraFacial Customizable?
HydraFacial is extremely customizable. The reason that HydraFacial can be so customizable is because of the serums that are used. There is a wide range of different serums available, each with a different effect that can benefit your skin based on your individual needs. HydraFacial provides solutions for Brightening, calming, clarifying, hydrating, firming and restoring, as well as smoothing and refining. HydraFacial treatments can also target specific areas on the face such as the lips, eyes, and nose.
If you are looking to firm up your loose skin, then you may be interested in DermaBuilder serum. It has been clinically proven to reduce wrinkles and firm up skin on the face and neck in addition to promoting hydration and using antioxidants to help calm the skin and fight aging. It uses Vitis Vinifera grape seed extract, which is clinically proven to combat the appearance of wrinkles and fine lines while also possessing antioxidants.
You may also be interested in Hydrafacial's own Regen GF Booster. This serum is designed to promote elastin and collagen production. This would diminish the appearance of fine lines and wrinkles. Additionally, it captures and removes toxin and irritants. Collagen and elastin are the skin fibers responsible for the skin's tightness and elasticity. These are the fibers that make the skin smooth and tight. It takes about three months for new collagen fibers to grow, so while you will leave the medspa with a radiant skin tone the day of, you will also see the benefits from the collagen growth over time.
The pricing depends on the size of the area of skin being treated, as well as the serum being used. The best way to know exactly what you will be paying is by contacting us by calling 877-721-4547 and scheduling a free consultation in one of our offices. These consultations take as little as 30 minutes and are private one on one consultations with the clinic director.
How does it compare with other facial treatments?
When considering the best facial skin treatment topical creams are probably the first thing that comes to mind. There are plenty of creams that may help you alleviate your various skin afflictions. While no two creams are the same and everyone will see different results, in general you want to look for creams with vitamin C, Retinoids, or Alpha Hydroxy Acids. These chemicals will help your skin reduce the production of melanin which will in turn alleviate the hyperpigmentation. No matter what product you choose, be sure to apply it consistently and give it time to work. It may take up to three months before you begin to see results.
In comparison with HydraFacial creams are a lot less consistent, and take a long time to show results, if they show results at all. Because creams do not work on all skin tones and types you could end up spending two to three times as much on creams than you would on HydraFacial before you see any results. If you find a cream that works for you it is good to use in tandem with HydraFacial treatments to keep good skin health. Additionally, creams may be a great way to relieve active rashes before a HydraFacial treatment.
If you are looking at different skin resurfacing procedures, then chemical peels work by using concentrated acids to peel off the top layer of the skin. This exfoliation can help to reduce the appearance of your skin. Chemical peels can be found either over the counter or at a dermatologist's office. If you choose to get an in-office peel, be sure to discuss the risks of side effects with your dermatologist. All chemical peels could cause blistering, redness, or irritation when used improperly.
When compared to HydraFacial chemical peels are a lot more abrasive. They are designed to strip away the top layer of skin which can often be hard on the skin initially and can be uncomfortable. A treatment with HydraFacial is much less aggravating on the skin and while it lifts and cleanses away dead skin cells and grim, just like the chemical peel, it is much less aggravating to the skin and does not have the risk of leaving blisters, redness, or other irritations.
Dermabrasion and microdermabrasion can treat surface level skin problems such as scarring and spots. The dermatologist will use a drill-like handheld tool that is abrasive and moved across the skin. Essentially these treatments are extreme exfoliation techniques. Microdermabrasion does less skin removal than regular dermabrasion. You should consult with your dermatologist about which method is best for you. It is similarly as abrasive as chemical peels as it uses diamond tipped needling to exfoliate the skin.
While the needles do exfoliate the skin, it can be agitating and harm the skin while doing it. Unlike other skin resurfacing procedures, HydraFacial is designed to be gentle on the skin. The water gently exfoliates the pores without needing to penetrate the skin's surface.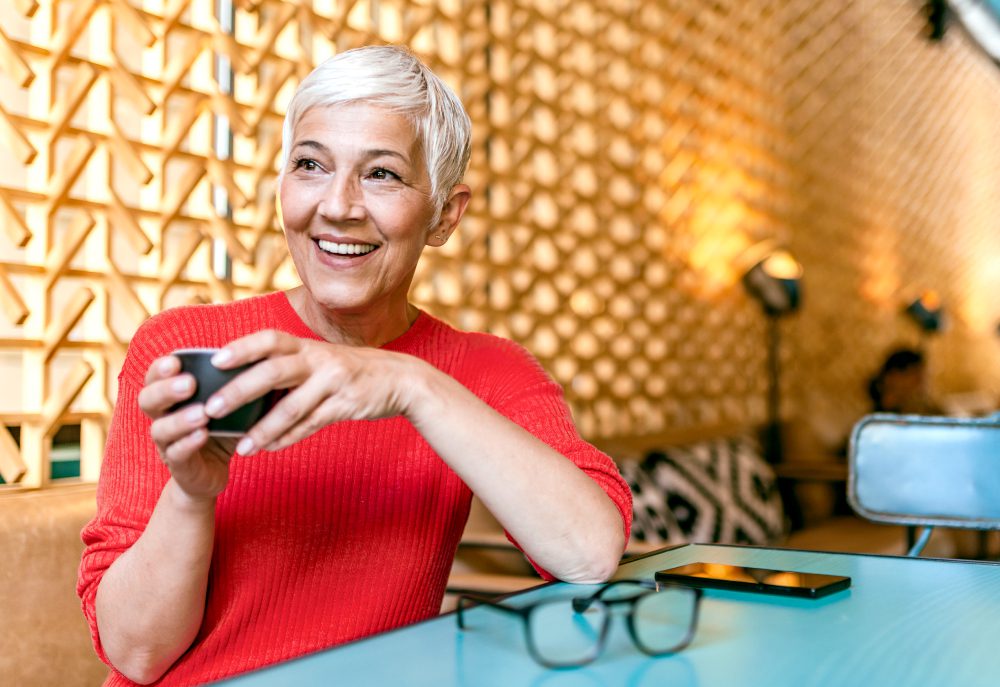 CONTACT US AT
877-721-4547
for your free consultation or fill out the form above and let our body contouring experts design a Treat2Complete custom plan, just for you.
CONTACT US
* Individual results vary. Best results promoted by a healthy lifestyle. Images do not constitute a promise or representation of any particular outcome.
**By submitting an application, I provide my signature authorizing contact from LightRx at the telephone number provided to discuss our services. Calls may be made using automated dialing technology and SMS, I am not required to sign this document as a condition to purchase any goods or services. I understand that I can revoke this consent at any time.