Laser Lipo in Alexandria, VA
Laser Lipo in Alexandria
Have you been searching for a safe and effective way to actually achieve the body you want? Check out what LightRx laser lipo in Alexandria can do to help you reach your goals. 
What is Laser Lipo?
When you've embarked on a weight loss journey it can be frustrating when stubborn fat cells and loose skin feel like they will never go away, no matter how many sit ups you do. Older methods of weight loss, like the tummy tuck and traditional liposuction, came with risks and recovery time, but a laser lipo treatment plan is the effective and non-invasive solution you've been looking for. 
Typically, fat is stored so the body has a reserve it can turn to when it needs to burn something into energy. When we go about our daily lives and exercise, the body turns to our stores of fat to keep us going. The problem many of us run into with weight loss comes when those stubborn fat cells won't release during exercise to be burned away.  
Laser lipo is a non-invasive treatment plan to help you burn stubborn fat cells without dangerous side effects. Instead of making an incision like traditional liposuction, laser lipo uses a gentle, low level laser to target fat cells in the body, eliminating stored fat in a particular area. The laser releases and burns away fat stored in the cells so the fat and proteins can be expelled easily from the body during exercise. 
The non-invasive nature of laser lipo allows clients to return to work and, more importantly, return to exercise immediately after treatment. 
Venus Bliss
LightRx uses a state of the art laser technology treatment called the Venus Bliss Non-Invasive Laser Lipolysis system. This system is proven to provide a reduction in fat and a body contouring effect safely and comfortably. 
The Venus Bliss uses four 1064 nm diode laser applicators, giving this system the adaptability to fit many different needs. Each applicator houses sapphire crystals that work to distribute heat evenly across the skin. 
This distribution technology helps to avoid hot spots that could cause discomfort during treatment and it ensures the laser is able to burn away fat cells effectively. Each laser features contact sensors and temperature measuring technology to create a safe and comfortable fat burning experience.
VariPulseTM 
Each Venus Bliss system features special laser applicators with (MP)2 VariPulseTM technology. This additional treatment option can provide more fat reduction benefits with skin tightening and cellulite reduction for those who find they want more laser lipo treatment options. 
The (MP)2 laser technology employs Multi-Polar Radio Frequency and Pulse Electro Magnetic Fields to further support fat reduction. This improved contact and addition of pulsed suction work to facilitate blood flow and improve the release of stored fat cells. 
FAQ
Does Laser Lipo Really Work? 
Absolutely! Laser lipo and the Venus Bliss system are the best laser lipo in Alexandria for effective body contouring and fat reduction. 
Laser lipo works by safely burning away stored fat so it can be removed from the body with exercise. This burning technique renders those fat cells unable to start storing fat again in the future. With laser lipo, clients are seeing real results that actually last. 
Is Laser Lipo Safe?
Laser lipo is a safe and effective method for fat reduction. Since there are no incisions made, laser lipo clients are able to get moving immediately after treatment sessions. Laser lipo also comes with almost no risk of infections since the skin isn't broken during treatment. 
To make sure laser lipo is a good option, reach out to our team for a personal consultation. 
Are There Side Effects For Laser Lipo?
One of the best features of laser lipo is its non-invasive nature and lack of major side effects. However, some clients have experienced rare side effects such as numbness, minimal scarring, looseness of skin, or discoloration. The vast majority of laser lipo clients who have experienced these side effects have reported that they were temporary.
Can I Get Results After One Treatment?
Laser lipo is an effective way to achieve fat reduction. While some clients do see results after one treatment, a full treatment plan is the best way to see the amazing changes laser lipo can provide. 
Typically, a full treatment cycle will happen with multiple sessions over a 10 to 12 week period. Results and treatment length will depend on each patient's desired results, starting point, and each individual's body response. 
To see how laser lipo can help you achieve your fat reduction goals, reach out to the LightRx team today!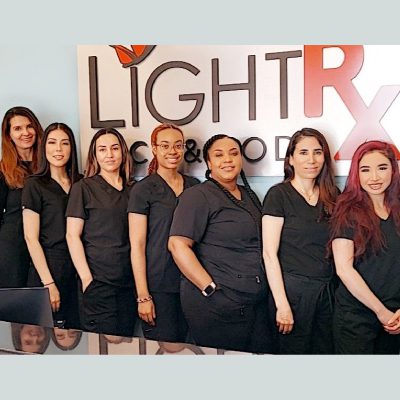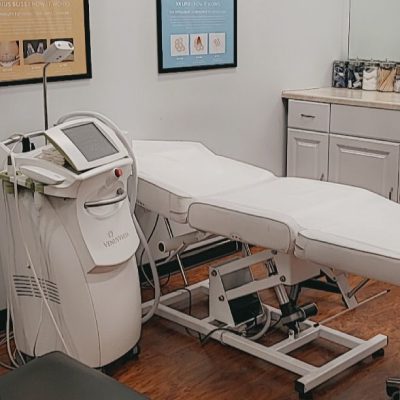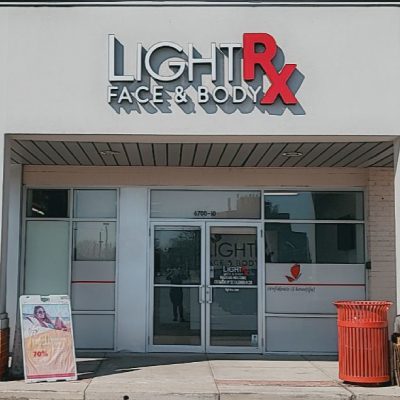 Also Serving: Springfield, Arlington, Fort Washington, Washington DC, Capitol Heights, Clinton, Lorton
* Individual results vary. Best results promoted by a healthy lifestyle. Images do not constitute a promise or representation of any particular outcome.
**By submitting an application, I provide my signature authorizing contact from LightRx at the telephone number provided to discuss our services. Calls may be made using automated dialing technology and SMS, I am not required to sign this document as a condition to purchase any goods or services. I understand that I can revoke this consent at any time.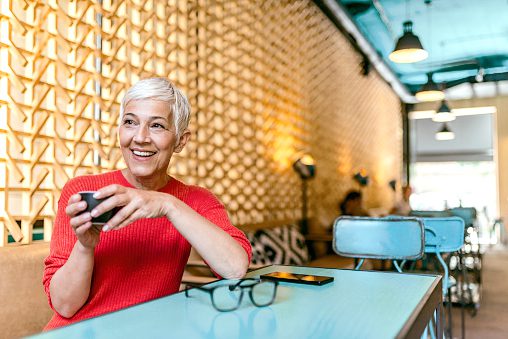 CONTACT US AT
877-721-4547
for your free consultation or fill out the form above and let our body contouring experts design a Treat2Complete custom plan, just for you.
CONTACT US