Do you have facial redness that often covers your cheeks and nose, small visible blood vessels on the face, raised patches of skin, bumps, or pimples? If so, then you may be suffering from rosacea – a common chronic inflammatory skin condition. At our medical spa, we provide several types of treatments for rosacea sufferers in order to minimize the appearance and severity of their skin condition. We also have other medspa treatments, like skin tightening.
Rosacea is usually seen in people between the ages of 30 and 60 but can affect anyone regardless of age. Rosacea symptoms include facial redness and skin irritation that gives a look of excess tissue. Fortunately, there are treatments available that help to control symptoms such as inflammation and redness, including topical treatments with azelaic acid. 
When topical treatments like azelaic acid don't work, medical spa treatments can help. Laser skin resurfacing utilizes advanced technology to penetrate the skin and target damaged cells. This helps to promote healthy collagen production and reduce the appearance of visible blood vessels. Other treatments we offer involve skin rejuvenation, like using radiofrequency energy to stimulate collagen production and improve skin texture and tone. 
Finally, our medspa also offers a range of cutting-edge rosacea treatment technologies, including the Venus Viva, Venus Glow, Sofwave, and AreoLase Neo Elite. Whether you are looking for a non-invasive laser treatment or innovative skincare, our experienced medspa team has the solution for you. 
To learn more about these rosacea treatments and how they can help you, we encourage you to schedule your free consultation at our medical spa today. Our friendly and knowledgeable staff will be happy to answer any questions you may have and help you book your free consultation. We look forward to helping you achieve the healthy, beautiful skin that you deserve!
Rosacea is a common skin condition characterized by skin irritation and redness, inflammation, and visible blood vessels on the face. It can also affect the eye area, making it ocular rosacea. There are several treatment options available that can help to control these symptoms and minimize their appearance.
How Laser Skin Resurfacing Can Help You with Rosacea Treatment.
One of the most effective treatments for rosacea symptoms is laser skin resurfacing. This treatment uses high-intensity laser light to break up excess tissue from veins and irritation. In addition, laser skin resurfacing also helps to reduce inflammation and redness associated with rosacea.
How Skin Rejuvenation Can Help You with Rosacea Treatment
Another popular treatment option for rosacea is skin rejuvenation. This involves the use of various technologies, including techniques such as microneedling, radiofrequency energy, and light treatments, to stimulate collagen production and repair damaged skin cells. These treatments are often used in combination with other therapies such as laser therapy or chemical peels for optimal results.
Our Rosacea Treatment Technology
At our medical spa, we offer several innovative technologies and techniques for treating rosacea, including Venus Viva, Venus Glow, Sofwave technology, and AreoLase Neo Elite. Our experienced team is dedicated to helping you achieve clearer and more radiant skin that looks healthy and youthful!
Venus Viva is a popular skin rejuvenation treatment that uses radiofrequency energy to stimulate collagen production and tighten the skin. This non-invasive treatment can effectively reduce the appearance of fine lines, wrinkles, and other signs of aging, while also helping to treat rosacea by reducing redness and inflammation.
HydraFacial is an advanced skin resurfacing treatment that uses a multi-step process to deeply cleanse, exfoliate and nourish the skin. This revolutionary treatment can help to reduce the appearance of rosacea symptoms such as redness and inflammation while also improving skin tone and texture.
Sofwave technology is another advanced treatment option available at our medical spa for rosacea. This non-invasive treatment uses ultrasound technology to deliver heat deep into the skin, helping to stimulate collagen production and reduce inflammation. This can effectively improve the appearance of redness, discoloration, and other signs of rosacea on the surface of your skin.
What Is AeroLase Neo Elite?
Finally, another treatment option we offer for rosacea clients is AeroLase Neo Elite. This advanced technology uses laser therapy in order to resurface the skin and remove dead skin cells that can cause inflammation and redness. By improving the health and appearance of your skin, this treatment can effectively help you manage the symptoms of rosacea.
Frequently Asked Questions
Below you will find the answers to the most frequently asked questions that our team of medical spa professionals hear most often from both our new and current clients about rosacea. Please contact our staff of trained medical spa technicians if you have any questions or concerns not addressed on this page.
How Many Sessions Do I Need?
The number of sessions required will depend on the severity of your rosacea and your unique skin goals. Generally, most clients see significant improvement after 3-4 sessions, but this may vary depending on your specific needs.
How Long Does the Treatment Last?
The duration of each treatment session will also depend on your individual needs as well as the technology used for your treatment. Some treatments take between 15-30 minutes per session, while other types of treatments may require up to an hour depending on the technology used.
Is the Treatment Painful?
Many people experience only mild discomfort during their rosacea treatments. However, if you have any concerns, you and your technician can discuss additional pain management strategies.
Our treatments are completely non-invasive, and downtime is not typically necessary. Most clients are able to return to their normal activities immediately after their treatments. Your technician will discuss any potential side effects and recovery requirements with you prior to your treatment so that you are fully prepared before going in for your session.
How Long Do Results Last?
There is no definitive answer to this question since each person's skin condition and needs are unique. However, most clients see significant improvement after their first few sessions. Results can often last for several months or longer, depending on the treatment and the frequency of your sessions. 
Schedule Your Free Personal Consultation
Are you struggling with rosacea or ocular rosacea? Do you want to achieve clearer and more radiant skin? Book your free consultation at our medical spa today to learn more about our treatments and find out which option is right for you!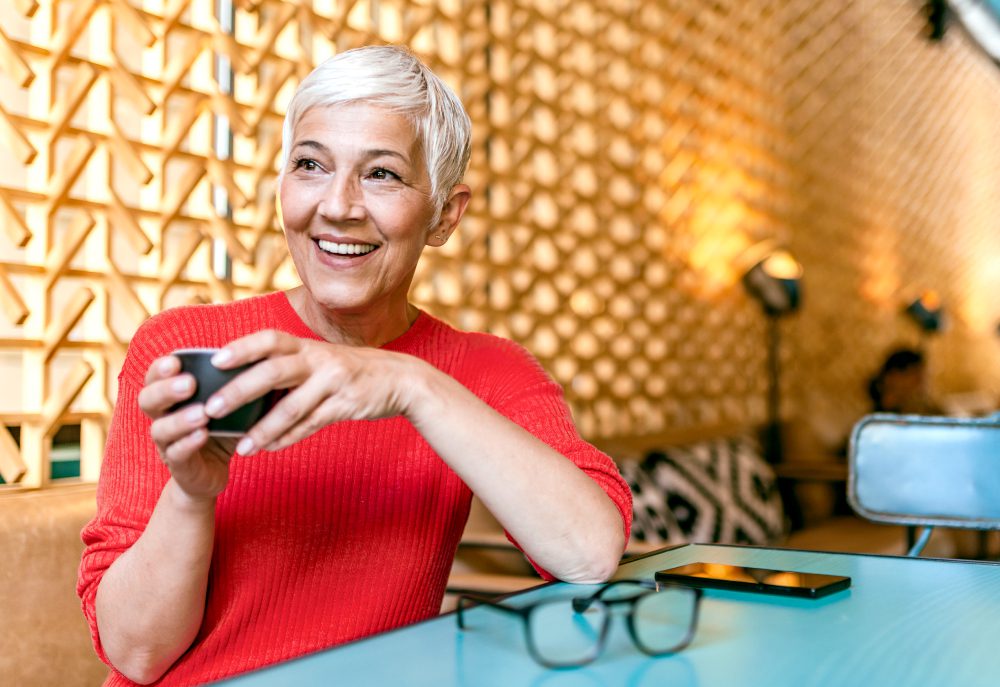 CONTACT US AT
877-721-4547
for your free consultation or fill out the form above and let our body contouring experts design a Treat2Complete custom plan, just for you.
Contact us
* Individual results vary. Best results promoted by a healthy lifestyle. Images do not constitute a promise or representation of any particular outcome.
**By submitting an application, I provide my signature authorizing contact from LightRx at the telephone number provided to discuss our services. Calls may be made using automated dialing technology and SMS, I am not required to sign this document as a condition to purchase any goods or services. I understand that I can revoke this consent at any time.