50% OFF TREATMENTS- Call now 864-558-2202
or submit the form below to schedule your free consultation:
BOOK TODAY AND RECEIVE AN ADDITIONAL $250 OFF!
Welcome to LightRx in Greenville
LightRx is a premier medspa in Greenville, South Carolina. We offer a variety of treatments to help you look and feel your best, including various skin treatments such as cellulite reduction and skin tightening. We also offer laser lipo treatments for fat reduction and laser hair removal for unwanted body hair. All of these treatments are safe, effective, and noninvasive.
There is no surgery and no downtime involved with any of our treatments. Right after your treatment, it's perfectly safe to return to your normal activities. If you would like to learn more about what we offer, come visit our medspa in Greenville at 1125 Woodruff Rd Bldg N, Ste 201B, Greenville, SC 29607.
These 30-minute consultations are private consultations with the clinic director to help you develop a treatment plan that is best for you.
Keep reading to learn more about how LightRx is different from other medical spas in the area.
SERVICES
We offer the following treatments:
BODY CONTOURING
Body contouring is not a solution to weight loss. Its purpose is to reshape the body and reduce the look of stubborn fat. Body contouring can involve addressing specific places where weight loss isn't accomplished through lifestyle changes. Body contouring can even help when significant weight loss leaves you with sagging, extra skin.
Body sculpting following significant weight loss restores sagging skin and flushes fat while improving the shape of the underlying support tissue. The result is a better-proportioned appearance with smoother contours.
Significant weight loss related to diet, bariatric surgery, or giving birth often results in loose skin. Body contouring can help restore sagging skin. Whether you want to drop a dress size, get your pre-baby body back, or feel phenomenal in your jeans, non-surgical body contouring can be a terrific option.
Body contouring in Greenville is a full-body treatment plan. Several treatments can simultaneously be used for fat loss to achieve your dream body. During your free consultation, we will devise a treatment plan based on your goals. For example, if you want to get your body summer-ready, you may want to consider fat reduction, cellulite reduction, and hair removal.
All of our treatments are non-invasive yet very effective against stubborn fat. This means you avoid the risks that are associated with surgery. Since there are no incisions or invasive measures, there is no infection, scarring, or internal damage.
You can leave your body contouring in Greenville and go about your regular routine with no downtime.
How Does It Work?
Body contouring in Greenville will primarily depend on the client's aesthetic goals. Different methods work best for certain desired outcomes.
For example, laser lipo utilizes low-level lasers to melt unwanted fat away. The laser breaks down stored triglycerides into free fatty acids and glycerol that can later be burned off. You must commit to regular post-treatment exercise and healthy eating habits. That is how your body rids itself of free fatty acids and glycerol that laser lipo has transported to your tissues for expulsion.
Another popular method of body contouring is skin tightening. During this process, the combination of radio frequencies and magnetic pulses induces a thermal reaction, and the heat signals the body to form more collagen. Collagen firms and plumps your skin, drastically reducing the appearance of wrinkles.
Both techniques are a good choice to target stubborn fat on your tummy, thighs, and buttocks. They are also effective on the face and neck. 
Call us for a free consultation at (864) 558-2202 to discuss what fat loss alternative will suit your needs best.
CELLULITE REMOVAL
If you're struggling with weight loss, fat loss, and cellulite, you're not alone. 80% to 90% of adult women have cellulite.
Cellulite is a purely aesthetic skin condition. It only affects your appearance, not your health.  We know numerous factors that facilitate the development of cellulite, including sex, genetics, and lifestyle, but the exact cause is still being studied.
Cellulite is formed when septae, which are fibrous bands that connect the skin to the underlying muscle, tighten irregularly. Loose skin and the fat beneath the skin begin to gravitate to those areas. This allows the normal layer of fat under the skin to push itself close to the surface. This process is what causes the "cottage cheese" appearance of cellulite.
Up until recently, cellulite treatment has been challenging. Because of recent developments in non-surgical technology, the structural aspects of cellulite are easier to treat. Now, we can minimize the dimpling and puckering to restore a smoother, firmer texture to the skin with body contouring and skin tightening.
Schedule your free consultation for cellulite reduction in Greenville today to learn more.
How Does It Work?
The dimpled skin caused by cellulite is frustrating for clients who work hard to maintain their shape with a healthy lifestyle. Because of technological breakthroughs, LightRX can now offer long-term, safe, non-surgical treatments for cellulite reduction in Greenville. LightRX provides a long-lasting reduction in cellulite through non-invasive treatments.
To reduce cellulite, we use heat to stimulate the body's natural healing response. We do this by applying a combination of radio waves and electromagnetic frequencies. When these are applied to the skin, it creates heat. This heat is what triggers the body's new collagen production.
The collagen plumps and tightens the skin, drastically reducing the amount of cellulite.  Call today for your cellulite reduction in Greenville!
SKIN TIGHTENING
Skin tightening in Greenville works much like cellulite removal. Once again, the skin is heated to activate the body's natural healing process. This process creates new collagen, which tightens and smooths the skin. But there are two key differences between the treatments.
The first is the technology used to tighten the skin. In addition to radio waves and electromagnetic frequencies, lasers are also employed for skin rejuvenation. The laser treatments allow for more precision in the application. This is perfect for delicate areas such as the face.
The second difference is the type of skin suitable for this type of skin rejuvenation. When we use a skin tightening technique in Greenville, it's possible to tighten both loose and wrinkled skin. The laser treatment is also very effective at diminishing a wrinkled forehead or crow's feet.
These treatments are called non-invasive because they leave your skin intact. You won't have a puncture wound, incision, or raw skin afterward. You may see some temporary redness and swelling, but that's usually the only sign that you had a treatment.
How Does It Work?
Non-invasive skin tightening works by utilizing targeted laser energy to heat the deep layers of skin. This activates the production of collagen and elastin, which improves the skin's texture.
Some skin-tightening treatments can also affect fibrous tissue which minimizes cellulite. LightRX in Greenville offers FDA-approved skin tightening treatments to help our clients achieve their desired aesthetic outcomes.
Because your skin remains intact, this method of skin tightening won't cause an incision or puncture wound. Clients may experience some redness and mild swelling post-treatment but there's no downtime required.
SKIN REJUVENATION
There are plenty of medical spas around, but we have a variety of options for your skin rejuvenation in Greenville. We use everything from incredibly potent skin care to laser skin resurfacing to reveal your beautiful skin.
Your skin is the largest organ in your body, and the most exposed to the elements. Just living your life is affecting your skin, leaving you with sun damage, acne scars, and age spots. We'll help you find your youthful glow again with a free consultation and treatment plan at our medspa in Greenville.
Venus Glow™ Facial
If you want an instant boost, regardless of your skin type, consider our Venus Glow Facial. This innovative and personalized two-step skin care treatment will leave your skin clean and glowing.
In the first step, our experienced staff will cleanse your skin with GLOWSKINPREP to gently exfoliate your skin and prepare for the serum. Then, we'll use the Venus Glow device to deliver your serum deeply into your skin. For a gentle, powerful skin care experience, come visit us for skin rejuvenation in Greenville.
Venus Viva™
If you're interested in reducing wrinkles, rosacea, and other imperfections but you aren't ready for laser skin resurfacing, consider Venus Viva. This cutting-edge resurfacing technique uses heat to trigger your healing process, resurfacing your skin with minimal discomfort.
Sessions are roughly half an hour long, and you won't need any downtime.
SOFWAVE™
If you're ready to smooth wrinkles and boost collagen production, talk to our staff about Sofwave. This innovative skin rejuvenation in Greenville uses ultrasound technology to deliver heat to 1.5 mm into the skin. Integrated SofCool technology protects your skin from burning while you undergo this effective treatment for wrinkles and aging skin.
Aerolase Neo Elite
Plenty of medical spas offer laser skin resurfacing, but LightRX uses only the most advanced laser technology available. Our lasers are skin safe because their beams are attracted to the cause of skin imperfections.
Our safe, gentle laser skin resurfacing treatment is suitable for all skin tones and skin types. Treatments last from 20 minutes to an hour, depending on the area. You may experience redness after your appointment, but that should diminish within a day. There is no down time.
Book your free consultation with our experienced staff to see if laser skin resurfacing is right for you.
LASER LIPO
Laser lipo in Greenville is the best method to reduce fat in stubborn areas. Laser lipo works when traditional fat reduction methods such as diet and exercise do not. This treatment utilizes lasers to melt fat beneath the skin. Laser liposuction in Greenville accomplishes this by directing low-level laser beams beneath the skin.
The thermal reaction caused by the laser melts away the fat cells. The fat is transformed into glycerides and free fatty acids and transported to the muscles.
Nonsurgical liposuction is an umbrella term for treatments that use lasers, heat, cooling, or sound waves to break up fat cells. Fat cells are then removed from the body as metabolic products.
Laser lipo in Greenville is much safer than a traditional liposuction procedure to remove excess fat because it's a non-surgical treatment. Traditional liposuction involves surgery, recovery time, and the possibility of infection. Since it's a non-invasive treatment, laser lipo is a very safe fat reduction treatment.
Unlike traditional liposuction, laser lipo poses no risk of scarring, internal damage, or infection but still produces results for a reasonable cost. As soon as your laser liposuction in Greenville is completed, you can leave our medspa and go right back to your normal routine.
How Does It Work?
Laser lipo in Greenville is a non-invasive treatment, unlike traditional liposuction. The purpose of laser lipo is to shrink fat cells, not eradicate them.
Once the dimensions of the unwanted fatty bulge are assessed, the area is marked at the site to place the laser applicator. Once the applicator is applied to the skin, the client may experience a cooling sensation. During the treatment, the client may feel warmth or tingling.
During laser lipolysis, a low-light laser targets the fat just beneath the skin's surface. The laser penetrates the fat cell wall and ruptures it. The thermal reaction caused by the laser melts away the fat cells.
The fat is transformed into glycerides and free fatty acids and transported to the muscles. Once the fat cells have reached your muscle tissue, they are ready to be burned off by a consistent exercise routine.
Are you ready for your free consultation for laser liposuction in Greenville?
HydraFacial in Greenville
A HydraFacial is not just a facial. The HydraFacial Grenville LightRx offers is one of the best skin resurfacing treatment that you can give your body's largest organ. If your skin has been feeling dry, flaky, or tight, maybe it's time to schedule some time to pamper yourself and treat your skin.
With our HydraFacial Greenville LightRx clients will receive a cocktail for the skin consisting of a deep cleansing, pore extraction, gentle exfoliation that will remove dead skin cells, and intense serum hydration, leaving you with a radiant skin tone. The entire treatment will have you in and out in about 30 minutes. With a HydraFacial, we will remove the impurities from your skin and infuse it with antioxidants and hydrating serums, leaving you with the best skin you've seen in a while.
The HydraFacial Greenville LightRx medical spa offers our clients state of the art technologies like aluminum oxide crystals that will soothe, hydrate, and plump your skin gently and quickly. In this refreshing and proven safe treatment, you can expect to reduce the appearance of fine lines, dry or flaky skin, uneven skin tones, hyperpigmentation, sun damage, age spots, enlarged pores, and blackheads. Our treatment will return that youthful glow to your complexion.
When it comes to HydraFacial Greenville residents are in for a treat for the skin.  This treatment is suitable for all skin types whether you have dry, oily, combination, or sensitive skin. As long as you do not have any active rashes, call us today to schedule a day off to pamper your face. The gentle exfoliation and hydrating serums we apply to your skin will encourage collagen production and leave your skin smooth, glowing, youthful, and radiant.
Another benefit of this treatment that delivers immediately noticeable results is that it requires absolutely no downtime. It takes very little time to complete, and as soon as you finish your treatment, you can be on your way with your improved skin texture and tone and the confidence that comes with it. You can even put makeup on as soon as you're done.
All our treatments at LightRx are fully customizable and can be combined with most of our other available services like injectables, laser treatments, skin boosters, and more services that our estheticians provide.
When you come to us and get a HydraFacial, you will reveal new layers of skin once we clean and exfoliate the dead skin from your face. Your pores will be cleaned and unclogged, leaving your skin more open and receptive to your beauty and skin treatments.
LASER HAIR REMOVAL
Our laser hair removal in Greenville is a very effective method to reduce unwanted hair from many locations, including legs, armpits, chin, upper lip, chin, and bikini area. It works almost anywhere except around the eyes. Tattooed skin also cannot be treated for hair removal with this method.
How well laser hair removal works is dependent upon your hair color and skin type. The laser's light should be absorbed by the hair's pigment, not the pigment of the skin. The laser should target the hair follicle to avoid damaging the skin. A strong contrast between hair and skin color produces the best outcomes.
Laser Hair Removal in Greenville is your solution to unwanted body hair. The process is simple and far less time-intensive than waxing or shaving. It is also a very safe method of hair removal. The follicles, which are responsible for hair growth, are targeted using low-level lasers. The lasers heat up the skin and kill the follicles without damaging the rest of the skin.
Typically, the first treatment produces a stronger sensation compared to subsequent treatments.
How Does it Work?
The laser hair removal treatment is performed in a room designed specifically for administering laser treatments. For safety, everyone in the room during the treatment process wears protective eyewear.
Laser hair removal singes the hair follicles, so your hair loss is permanent. It requires approximately six treatments administered over six months to achieve the full effect. Many clients report partial results after their first session.
How long your treatment will take depends on the size of the area you are having lasered. For example, the upper lip takes a few minutes. But for a large area like your legs, your treatment may require an hour or more to complete.
Some clients may require a numbing gel to ensure their comfort during the hair removal process. A numbing gel takes approximately 30 to 60 minutes to deliver its full effects. Then the treatment can begin.
We're here to help you achieve your body goals. If you're ready to get that beach body you always wanted, call LightRX at 877-721-4547 and arrange your free consultation at the best medspa in Greenville.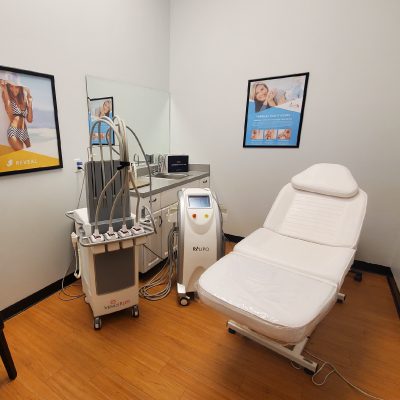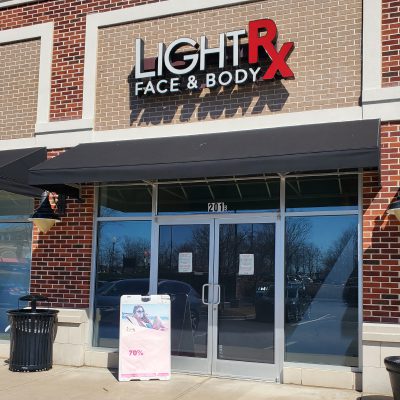 Also Serving: Mauldin, Greer, Piedmont, Simpsonville, Easley, Spartanburg, Woodruff, Anderson
* Individual results vary. Best results promoted by a healthy lifestyle. Images do not constitute a promise or representation of any particular outcome.
**By submitting an application, I provide my signature authorizing contact from LightRx at the telephone number provided to discuss our services. Calls may be made using automated dialing technology and SMS, I am not required to sign this document as a condition to purchase any goods or services. I understand that I can revoke this consent at any time.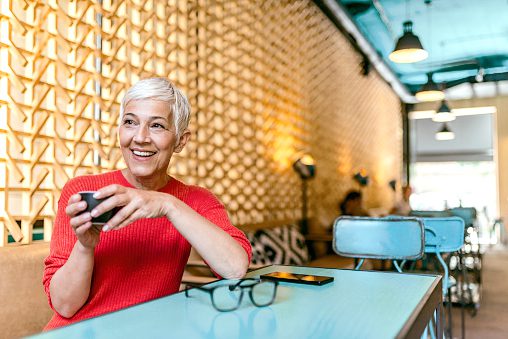 CONTACT US AT
877-721-4547
for your free consultation or fill out the form above and let our body contouring experts design a Treat2Complete custom plan, just for you.
CONTACT US