40% OFF TREATMENTS- Call now 865-672-6376
or submit the form below to schedule your free consultation:
BOOK TODAY AND RECEIVE AN ADDITIONAL $250 OFF!
Welcome to LightRx Knoxville!
LightRx in Knoxville is a premier med spa that offers a wide variety of services in order to improve your body aesthetics. LightRx can help you with body contouring, skin tightening, laser liposuction, and more. Our focus at LightRx is clean, effective, and non-intrusive treatments to help you achieve your goals. All of our technology is top of the line, and all of our treatments are clinically approved.
LightRx is Knoxville's premier medical spa. We offer a wide variety of aesthetic services to enhance, diminish, or change various aspects of your skin and body. LightRx can schedule you for many different services including body contouring, skin tightening, laser liposuction, and more. Our focus at LightRx is to provide our clients with clean, effective, and non-intrusive treatments to help them achieve beautiful skin and a beautiful body.
At LightRx, we only use top of the line technology and clinically approved treatments to help you feel confident, achieve your goals, and look your best. Treat yourself at the best medspa in Knoxville. We are located at 11627 Parkside Drive and are always available for free consultations.
Our Services
We offer the following treatments:
If you are looking for a medspa in Knoxville that uses the latest technologies and techniques, offers you a free consultation, and has a huge selection of services from basic skincare to body contouring, look no further than LightRx. We are the best medspa in town. Below, you will find a description of some of our most popular services.
For a complete list, please visit us here.
Body Contouring
There are many options for body contouring in Knoxville, but when it comes to body sculpting treatments that target stubborn fat and aid in fat loss, LightRx offers the most cutting-edge services. If you are looking to remove unwanted body hair, tighten skin, or remove fat or cellulite, LightRx has a solution for you that will provide you with the results you are looking for.
Body contouring can help target the stubborn fat in your abdomen, thighs, and love handles that will not disappear regardless of what steps you have taken to get rid of it. Even after weight loss, that stubborn fat can remain. Choosing the best body contouring in Knoxville will help you on your way to your goals.
Body contouring can help you go down a dress size by redefining your waistline. It can help you look better in your favorite pair of jeans by lifting and shaping your buttocks. Or it can simply make you feel good about the way you look in the mirror after body contouring has firmed up the curve of your hips or flattened out your stomach.
If you are looking the best for body contouring in Knoxville, our treatments at LightRx will use various technologies to help you meet your goals. Whether your treatment is delivered with radio frequencies, low level lasers, pulsed magnetic fields, or some combination thereof. You can rest assured that they are all non-surgical, safe, and FDA approved.
Body contouring is a simple technique that has a big impact. It can help you achieve your goals and create the body that you desire. If you are dealing with issues like cellulite, love handles, loose skin, belly fat, or a double chin, you are an excellent candidate for body contouring treatments. Browse through our before and after gallery featuring some of our previous body contouring clients.
Treatment sessions are fast and usually last somewhere between thirty minutes and an hour. Afterwards, you will be able to leave our clinic and return to your daily activities with no downtime.
Tribella
As we age, our skin begins to show signs of damage from various factors like sun exposure, hormones. This is simply because of the normal aging process. Even with a dedicated skin care routine, you may notice things like uneven tone, age spots, and sun damage.
At the LightRx medspa in Knoxville, we offer TriBella facial rejuvenation treatments that can help to reverse these effects and help you reclaim your skin's youthful vibrance in as little as 3 ninety-minute sessions spread out over the course of 3-4 months.
As the name suggests, TriBella combines three treatments into one. These include a photo facial, anti-aging treatment, and skin resurfacing. Together, these will begin to heal your skin and restore your glow. This process will begin to repair your skin's surface and diminish wrinkles, acne scars, texture issues, hyperpigmentation, and enlarged pores.
Take a moment to browse our before/after gallery featuring previous Tribella clients. See for yourself how Tribella treatments at the best medspa in Knoxville can help you on your skin care journey!
Cellulite Reduction
If you want cellulite reduction in Knoxville, LightRx is the place to go. Cellulite treatment is one of our specialties. Cellulite treatment is an excellent service to treat yourself to following any type of weight loss or fat loss. This non-invasive treatment involves the tightening of your skin using technology that will gently heat your skin to encourage new collagen production.
To do this, we use low level lasers combined with radio frequencies and electromagnetic pulses. When we do this, it helps to both remove the fat beneath the skin as well as promote the body to start its natural healing process. This is in response to the heat technology applied to your skin. There is no need for concern. Your skin will only be heated to a temperature that will safely eliminate fat and encourage your body to create collagen.
Whereas some options that offer cellulite reduction in Knoxville involve surgery, the treatments offered at LightRx Medspa are surgery-free. This means that you can take advantage of our aesthetic services as a part of your healthy lifestyle while avoiding many of the risks associated with surgery. You can even combine your cellulite reduction treatments with another service like body contouring for an even more dramatic result.
Please check out the results of other clients who have chosen LightRx medspa for cellulite reduction in Knoxville by visiting our cellulite treatment before & after gallery.
Skin Rejuvenation
LightRx is your ultimate destination for skin rejuvenation in Knoxville. Many factors can contribute to changes in the way your skin looks, including aging, sun damage, genetics, and various disorders of the skin. These factors play a part in whether your skin looks smooth or has irregularities like wrinkles, acne scars, textural issues, hyper-pigmentation, sunspots, and rosacea.
Regardless of your skin tone, time can cause a loss in tone, elasticity, and luminosity. LightRx offers safe, effective laser skin resurfacing treatments for skin rejuvenation in Knoxville. These treatments can help your skin begin the healing process that will restore some of your youthful glow.
Laser skin resurfacing is safe and effective for both men and women. The skin rejuvenation treatments offered at LightRx in Knoxville are an excellent way to manage your wrinkles and fine lines, freckles, acne scars, dullness, loose skin, and texture concerns. The state-of-the-art technology we employ will help to tighten your skin's existing collagen fibers and stimulate your skin to make new collagen.
Your body has natural rejuvenation abilities. LightRx just gives it the push it needs to get to work from the inside out. If you are interested in seeing some before and after photos of our satisfied skin rejuvenation clients, please visit our gallery here.
Skin Tightening
When you are looking for facilities that handle non-surgical treatments that aid in skin tightening in Knoxville, you'll want to schedule with the best. If you have considered plastic surgery in the past to tighten your wrinkled skin, why don't you consider the non-surgical treatments that LightRx offers.
For skin tightening in Knoxville, our laser treatment works similarly to our cellulite treatments. These two skin rejuvenation services both offer the same healing process to stimulate new collagen growth. This will help to diminish the look of wrinkled skin and tighten the surface of your skin.
Collagen production is the key to skin tightening, skin rejuvenation, and facial rejuvenation. Collagen is the material that causes contracting, and that is what tightens the skin. This process will work on any part of your body, including your arms, thighs, stomach, and buttocks. We can tighten skin that is loose because of a significant weight loss, as well as tighten wrinkled skin that has lost elasticity as a natural result of aging. Our process is the same for both.
Our highly trained estheticians use state of the art technology to heat your skin to the perfect temperature to promote the healing process. The skin will be heated via electromagnetic pulses, radio frequencies, and low-level lasers. This process usually takes a period of six months to show its full benefits, but results may be seen as soon as the first session.
If you're considering any type of skin tightening in Knoxville, look no further. With proper skin care and UV protection, the skin rejuvenation that you receive because of our skin tightening technology will create a vibrant, youthful glow. If you would like to see some before and after photos of our previous clients, you can click here.
Laser Lipo
If you are looking to blast your fat cells with laser lipo in Knoxville, then look no further than LightRx. Laser liposuction in Knoxville is a simpler, safer, and noninvasive alternative to any traditional liposuction. The main difference between the traditional liposuction and laser liposuction in Knoxville is that with laser lipolysis there is no surgery involved. An added benefit is that it produces excellent results at a fraction of the cost.
Laser lipo uses low level laser technology to melt excess fat cells in a targeted area without piercing the skin at all. Traditional liposuction requires an incision and a vacuum to suck out fat cells from the targeted area. This kind of procedure, while effective, can result in infections and scarring, and it requires the patient to take downtime following the surgery to recover and heal, resulting in lost work. Laser lipo in Knoxville done at LightRx promises no downtime, no incisions, and certainly no vacuums.
Our laser lipo Knoxville LightRx treatment uses low level laser energy to heat up your fat cells until they melt. The melted fat turns into triglycerides, free fatty acids, and glycerol. These compounds then are transported to the body's muscles where they can be worked off during exercise, making this treatment a great alternative for those that are trying to eliminate stubborn deposits of fat that have not been affected by normal dieting and exercise regimens.
The body typically releases fat to create energy for the body to function during workouts, however the laser lipo preempts this and releases the fat from the desired area, instead of just anywhere in the body. This is how the fat is reduced in the targeted area. Typically, clients need 6-8 sessions to reach their target goal, however, many clients see results after their first session of laser liposuction in Knoxville at LightRx.
You can see some results of our previous clients for yourself in our laser lipo before & after gallery.
HydraFacial in Knoxville
If your skin has been feeling dry, dull, flaky, or tight lately, you should consider scheduling some pampering for your face at LightRx. The HydraFacial Knoxville LightRx offers a total treat for your face. This skin resurfacing treatment pampers your skin with gentle exfoliation, cleansing, removal of dead skin cells, and an infusion of hydrating serums, leaving you with soft, plump skin and a radiant skin tone. Within 30 minutes, you will have completed the entire treatment and will be out the door with your best skin ever and ready to face the rest of your day with confidence.
The HydraFacial Knoxville LightRx medical spa offers combines techniques that are proven safe and effective to soothe, nurture, and hydrate your skin with techniques that transform your skin from dull and flaky to radiant and hydrated. We use aluminum oxide crystal technology to exfoliate, plump and hydrate your skin. Our estheticians are experienced and trained to treat your skin to state of the art treatments that will improve the look of fine lines and wrinkles, uneven skin tones, sun damage, age spots, enlarged pores, hyperpigmentation, and other skin concerns.
When it comes to HydraFacial Knoxville residents have the most state-of-the-art technologies available to them at LightRx. Our HydraFacial is perfect for all skin types if there are no active rashes present. HydraFacial will combine gentle exfoliation to encourage collagen production with our hydrating serums to leave you looking youthful and radiant.  You deserve to feel pampered and confident in the way your skin looks.
When you get a HydraFacial, you will see immediately noticeable results with no downtime. As soon as you have finished your treatment, you can apply your makeup and get on with your day with hydrated skin and improved skin texture. The benefits are immediate, cause absolutely no side effects, and can be done as often as you wish as a part of your overall beauty routine.
Another benefit of the HydraFacial Knoxville LightRx offers is that it can be combined with the other services we offer like laser treatments, injectables, and skin boosters, making it a one stop shop for your skin needs. When your HydraFacial is complete, fresh layers of skin will be revealed with clear pores ready to absorb your skincare treatments more deeply at home. Take the time to pamper yourself and your skin and schedule a HydraFacial that will help you keep a healthy, youthful glow.
Laser Hair Removal
LightRx is the premier medspa for laser hair removal in Knoxville. We employ state of the art technology to remove unwanted hair at the source. Unlike other traditional methods of hair removal such as waxing and shaving, laser hair removal is a permanent and effective process that destroys the hair follicles and renders them unable to grow more hair.
The process for laser hair removal at Knoxville LightFX medspa is rather simple. Our laser hair removal treatment does not simply destroy the visible hairs, but it disintegrates the root. This leaves the hair follicle completely inactive over time.
During treatment, the esthetician will use a laser to direct energy toward the area of unwanted hair. The heat from the laser deeply penetrates the skin, and that causes the follicle to reach the temperature needed to destroy the follicle and prevent further hair growth where the laser was applied. Because of the nature of the process, laser hair removal leaves the skin feeling smooth. There are no nicks, stubble, razor bumps, or ingrown hairs after the process is complete.
LightRx is the number one choice for laser hair removal treatment in Knoxville. This is a much more permanent solution for hair removal than waxing or creams as the follicle is rendered unable to create hair growth.  For optimal results, 10 treatments are recommended, but many clients see improvement after the first few sessions.
TREAT2COMPLETE
You will not find TREAT2COMPLETE custom plans at any other medical spas in Knoxville. These custom plans are available exclusively at LightRx. When you purchase a TREAT2COMPLETE package, we will combine 2 or more technologies to deliver dramatic results without surgery.
One of the most popular bundles combines Venus Bliss with Legacy™. This combo will melt fat, decrease inches, and tighten skin. Talk about a complete, clinically proven, non-surgical solution to a total transformation! Even better – it's more affordable than you might think. You can achieve real results for less than half the cost of lipo with no risk, no trauma, no downtime, and no surgery.
Become a Member to Save Even More
The best way to take advantage of our member-only perks, discounts, and exclusive offers is to join our Glow Club. Joining our Glow Club is a fast, simple and fun way to save money on the services you use most frequently. Glow Club members will also get access to the LightRx app that will reward you even more with points and giveaways.
Call Light RX – the Best Medspa in Knoxville – for Your Free Consultation.
If you would like to learn more about the many services that LightRx in Knoxville offers or just ask a question, our experienced, dedicated staff would love to hear from you! Please give us a call at (865) 672-6376. If you would like to schedule a free consultation with our clinic director to talk about the services you are interested in, please click here. Our private, personalized consultations take as little as 30 minutes.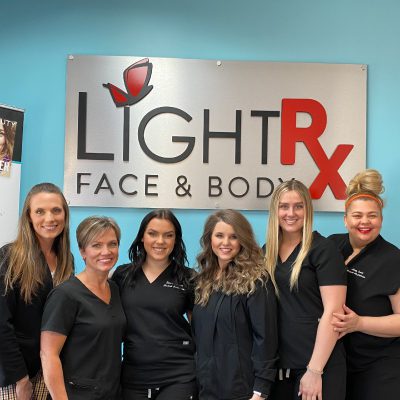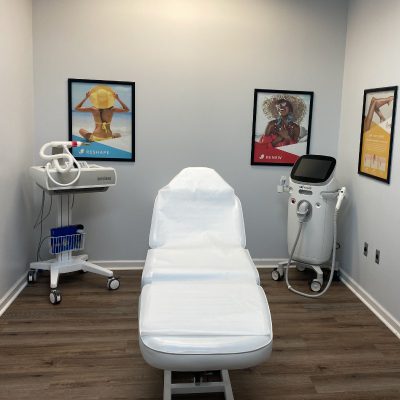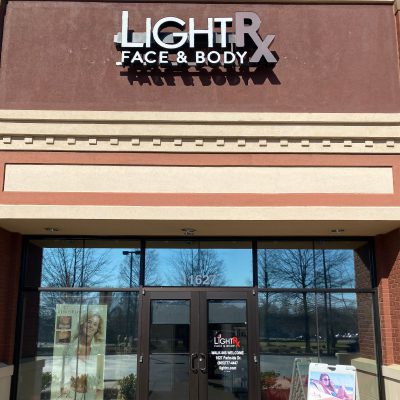 Also Serving: Powell, Farragut, Alcoa, Maryville, Powell, Clinton, Oak Ridge, Corryton, Koda, Pigeon Forge
* Individual results vary. Best results promoted by a healthy lifestyle. Images do not constitute a promise or representation of any particular outcome.
**By submitting an application, I provide my signature authorizing contact from LightRx at the telephone number provided to discuss our services. Calls may be made using automated dialing technology and SMS, I am not required to sign this document as a condition to purchase any goods or services. I understand that I can revoke this consent at any time.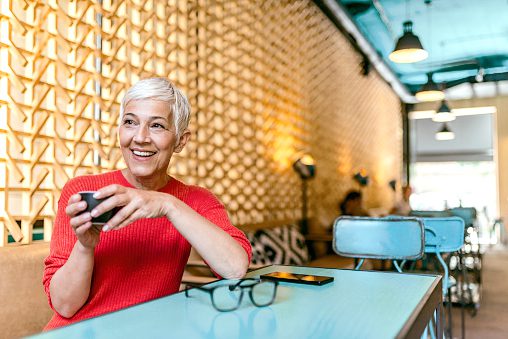 CONTACT US AT
877-721-4547
for your free consultation or fill out the form above and let our body contouring experts design a Treat2Complete custom plan, just for you.
CONTACT US