40% OFF TREATMENTS- Call now 724-933-5600
or submit the form below to schedule your free consultation:
BOOK TODAY AND RECEIVE AN ADDITIONAL $250 OFF!
WELCOME TO LIGHTRX Pittsburgh
LightRx is an elite medspa with pristine locations across the country, including Pittsburgh. We offer many different noninvasive, safe, and effective medspa treatments for any aesthetic improvements you may want. We have laser lipo, skin tightening, cellulite removal, laser hair removal, and more.
All of our treatments are safe, effective, and noninvasive. All of our treatments have no downtime meaning you can leave our clinic and return to your daily routine, whether that is work or play. All of our equipment is state of the art, designed for comfort during treatment, without sacrificing results. We are located at 12091 Perry Hwy #2, Wexford, PA 15090.
SERVICES
We offer the following treatments:
Body Contouring
Body contouring is for people that want to make full body changes that will take multiple different treatments to hit their goal. If you want to fit back into your favorite jeans, look better in your bikinis for the summer, or even just feel more confident in the mirror, then body contouring is for you.
Body contouring starts with generating a plan with us to decide what treatments you will need to hit your goals. This could include any combination of the available treatments such as laser lipo, skin tightening, cellulite removal, and more. Depending on how you want to look we will work with you to find a plan suitable for your needs. All of our treatments are noninvasive and come with no downtime.
This means that no matter what treatment you come in for during your body contouring, you will be able to leave our clinic and return to your daily routine. You also avoid the risks associated with surgeries such as infection or internal damage.
Cellulite reduction
Most women and many men deal with cellulite. While cellulite is not harmful, nor does it cause any sort of pain, many find its appearance unsavory. At LightRx we offer an accessible, easy, and noninvasive solution for cellulite reduction. Cellulite is the result of weakened skin fibers that are responsible for keeping the skin tight. These fibers, known as collagen, deteriorate over time.
Once they weaken it allows the fatty layer beneath the skin to rise up in certain areas, creating the undulation or "cottage cheese" look on the skin. The method we use to reduce cellulite is to heat the skin up with electromagnetic waves and radio frequencies targeted to a specific temperature that triggers the body's natural healing process. This healing process creates new collagen which tightens the skin, effectively reducing the appearance of cellulite.
Skin Tightening
Skin tightening works similarly to cellulite reduction in that we heat the skin up without damaging it and trigger the body's natural healing process. Instead of cellulite we target loose or wrinkled skin. We can apply this to any area of the body that may have wrinkled or loose skin, such as the face, arms, abdomen, and more.
In addition to the electromagnetic waves and radio frequencies used in cellulite removal we also employ low level lasers to help the heating process and pinpoint more exact areas. This is especially useful with wrinkled skin in tight areas such as the face. The treatment takes about six months to reach full efficacy and with proper skin care as well as good UV protection results can last three years.
Laser Lipo
If you are trying to lose fat in stubborn areas that will not go away regardless of the exercise and dieting that you have been doing, then laser lipo may be the solution for you. It is safer and more convenient than traditional liposuction. Laser lipo in Pittsburgh is available now.
Laser lipo uses low level lasers to melt the fat beneath the skin. This fat is transformed to glycerides and free fatty acids. These are then moved to the muscles of the body where they will be burned off during exercise following the treatment session. Typically, the muscles use fat stored in the body to create energy when used, but they get it from just anywhere. With laser lipo it is already broken down and provided for the muscles to use as energy, and since the laser lipo targets a specific area that is the part of the body that loses the fat.
If you want to lose weight in your abdomen then we laser the abdomen, and the fat from that area is what is burned. This can be applied to nearly any part of the body, including the thighs, buttocks, arms, or even "love handles." Moreover, since the treatment is noninvasive, surgery free it means that the treatment is much safer than traditional liposuction. It is also much more cost effective, since the treatment comes with no downtime, there is no loss of work time or need to use vacation days.
HydraFacial in Pittsburgh
Has your skin felt dry, tight, and flaky lately? Have you been busier than usual and haven't had time to properly hydrate your skin? If you look in the mirror and see dull, drab skin in your reflection, maybe you should consider treating yourself to a HydraFacial. The HydraFacial Pittsburgh LightRX delivers is the best skin treatment around, and it can return your skin to a state that leaves you feeling confident and proud.
HydraFacial is a skin resurfacing treatment that delivers a combination of deep cleansing and gentle exfoliation to remove dead skin cells and reveal fresh layers of new skin. This is followed by an infusion of hydrating serums that will plump your skin and make it glow. Think you don't have time to treat yourself to a HydraFacial? Think again. The entire treatment takes around 30 minutes, so you can come in on your lunch break, get a HydraFacial, and then head back to work with a youthful glow and more radiant skin tone.
The HydraFacial Pittsburgh LightRX medical spa delivers proven safe techniques that will soothe and hydrate your skin. We use state of the art techniques like aluminum oxide crystal exfoliation, that will improve the texture of your skin, even out skin tones, improve sun damage, hyperpigmentation, age spots, enlarged pores, and other skin concerns.
When it comes to HydraFacial Pittsburgh residents are lucky to have state-of-the-art technologies available to them at Light RX. As long as you have no active rashes, our estheticians can deliver our HydraFacial treatment, which is perfect for all skin types. HydraFacial delivers a combination of gentle exfoliation and hydrating serums to encourage collagen production and leave your skin looking radiant.
When you come see us for a HydraFacial the treatment will wash away layers of dead, dull skin to reveal the layer of fresh new skin underneath. These layers will be exfoliated and your pores will be clean and open, so your skin care products can be more readily absorbed. You can include HydraFacial regularly as an overall part of your skin care routine.
HydraFacial results are almost immediate, and you can get back to your day with a new glow and radiant skin texture as soon as you are finished.  The HydraFacial Pittsburgh Light RX offers can be combined with many of our other services like laser treatments, injectables, and skin boosters. Your glowing skin will thank you.
Laser Hair Removal
Laser hair removal in Pittsburgh is the best way to have smooth hairless skin. Laser hair removal is more permanent than waxing, shaving, or creams. This is because laser hair removal targets the hair follicles directly.
Using low level lasers, we heat the skin to the perfect temperature to destroy the skin follicles without damaging the skin itself. Since the follicles are responsible for growing the hairs, destroying them ensures that hair will not grow back from there.
Typically, it takes four to six sessions to reach full results, and each session takes around 45 minutes depending on the surface area of the targeted area. Most people see partial results following the first session. Also due to the nature of the treatment there are no bumps, nicks, scratches, or razor burn following treatment.
If you would like to learn more about LightRx in Pittsburgh please call (724) 933-5600 or schedule a free consultation online. These consultations take as little as 30 minutes and are private one on one consultations with the clinic director. These consultations are designed to help you determine what treatment plan is best for you and to help you achieve a body you can be proud of.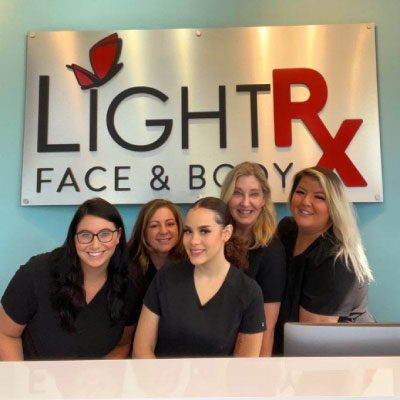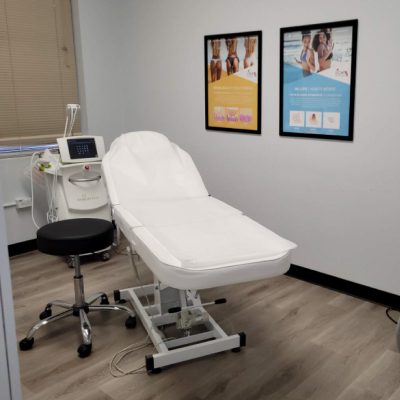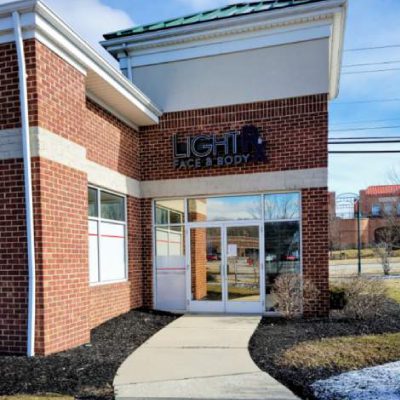 Also Serving: Wexford, Gibsonia, Cranberry Township, Mars, McKees Rocks, Ambridge, Sewickley, Monaca, Penn Hills
* Individual results vary. Best results promoted by a healthy lifestyle. Images do not constitute a promise or representation of any particular outcome.
**By submitting an application, I provide my signature authorizing contact from LightRx at the telephone number provided to discuss our services. Calls may be made using automated dialing technology and SMS, I am not required to sign this document as a condition to purchase any goods or services. I understand that I can revoke this consent at any time.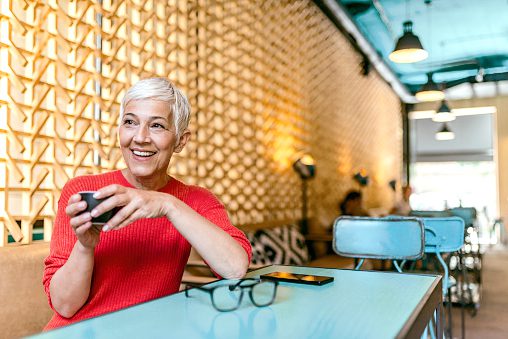 CONTACT US AT
877-721-4547
for your free consultation or fill out the form above and let our body contouring experts design a Treat2Complete custom plan, just for you.
CONTACT US