40% OFF TREATMENTS- Call now 804-206-9699
or submit the form below to schedule your free consultation:
BOOK TODAY AND RECEIVE AN ADDITIONAL $250 OFF!
Welcome to LightRx in Richmond, VA
Are you looking for a medspa in Richmond, where you can receive comprehensive skin care services to help maintain your appearance? At LightRx, we are committed to providing our clients with first-class therapeutic treatments that deliver luxurious pampering and dramatic rejuvenation results. Whether you're interested in body contouring treatments like skin tightening or laser skin tightening in Richmond, we can help.
Our goal is not only to improve body and skin health but also to restructure its composition and contour. Through using state-of-the-art techniques, products, and tools that are refined over time, our experienced professionals strive to offer an unparalleled experience for each of our clients at our medspa in Richmond.
In addition, at LightRx we understand the importance of personalized touch when it comes to aesthetic concerns – which is why all services are provided within a respectful environment that places client satisfaction above all else.
This page is here to serve as your guide to LightRx in Richmond. If you have any questions or concerns, please feel free to contact our staff. Our trained technicians are here every step of the way to help you look and feel your best.
To start things off, schedule your free consultation. There, you will have one on one time with a member of our skilled medspa team. Your technician will take time to learn about your medical history and your health and beauty goals. This can involve complexion goals, like treating hyperpigmentation and acne scars, weight loss goals, or what your dream summer body looks like. We're here to help!
With your goals in mind, your technician will develop a customized treatment plan to meet your needs. Your treatment plan can include a variety of non-invasive medspa treatments, including laser treatments like laser lipo, laser fat removal, laser hair removal, and laser skin tightening in Richmond.
We also provide non-laser treatments at our medspa in Richmond, with innovative technologies like Sofwave, which uses ultrasound technologies to trigger the skin's natural healing processes. Another unique treatment is the Venus Viva, which uses nano fractional radio frequency technology and magnetic fields to deliver heat deep into the skin. There, it tightens existing collagen and boosts new collagen production.
Our goal is to make medical spa treatments accessible to everyone. You'll learn more about the cost of your personalized treatment plan during your free consultation.
Whatever your health and beauty goals may be, we can help you achieve them. Check out our before and after page to see how we've helped other clients. We look forward to helping you look and feel your best with a slim and toned physique, radiant skin, and youthful appearance!
Professional Medical Spa Treatments in Richmond, VA
At the LightRx medspa in Richmond, we offer a wide range of expert treatments and services to address your aesthetic concerns. Some of our most popular offerings include body contouring in Richmond, cellulite reduction, skin tightening, laser lipo, laser fat removal, HydraFacial, and laser hair removal. Keep reading to learn more about these innovative medical spa treatments.
SERVICES
We offer the following treatments:
Body Contouring
Our body contouring treatments are designed to help eliminate stubborn pockets of fat and sculpt your physique, helping you achieve the toned appearance you desire. Using cutting-edge techniques such as laser lipo and laser fat removal in Richmond, we can help you achieve the results that you have been working so hard for.
Popular body contouring treatments include laser lipo, using the Venus Bliss system, laser fat removal, and skin tightening treatments. Laser lipo works to break down stubborn fat deposits, making it easier for your body to process them during your workouts.
Cellulite Reduction
Are you struggling with the unsightly appearance of cellulite? We offer a variety of options for cellulite reduction in Richmond to help reduce the appearance of dimpled skin on your thighs, buttocks, abdomen, and other areas.
Our innovative skin-tightening treatments combine radio frequency technology and electromagnetic fields to firm and tighten skin while reducing cellulite. Combined with treatments like laser lipo, cellulite reduction can help you get the bikini body you've always wanted.
Skin Tightening
Whether it is due to sun damage or natural aging processes, loose skin can lead to an aged look that makes us look much older than we are. Our laser skin tightening treatments in Richmond work to reverse the signs of aging, rejuvenating your look with tighter, smoother skin.
At our medspa in Richmond, we use a combination of magnetic pulses, radio frequencies, and low-level lasers in our skin tightening treatments. Together, they work to gently heat up your skin. This process triggers your body's natural healing response, causing it to produce new collagen. The result? Tighter, smoother skin and a more defined form.
Laser Lipo
Want to improve the contour and tone of your figure? Our skilled technicians provide laser lipo in Richmond. We can help you achieve a more toned physique without invasive surgery or unwanted downtime.
Laser lipo uses targeted laser energy to break down unwanted fat deposits. With the appropriate diet and exercise, your body can then effectively flush excess fat cells. This is a great option if you struggle to lose weight.
Laser Fat Removal
Do you have trouble spots that just won't go away no matter how much you diet or exercise? If so, our laser fat removal treatments in Richmond may be able to help! We offer a variety of techniques designed to target unwanted pockets of fat for long-lasting results.
HydraFacial
Looking for a gentle, effective skin care treatment that truly delivers? Our HydraFacial in Richmond is the answer. This non-invasive treatment helps to gently exfoliate the skin, minimizing pores and reducing the appearance of wrinkles and dark spots for a radiant, youthful look.
HydraFacial works like microdermabrasion, but it uses liquid. The process is actually called hydradermabrasion. Our skilled staff will use innovative skin care treatments selected for your skin, then apply them in a process that deeply hydrates your skin while gently resurfacing it.
This rejuvenating skin treatment is safe and suitable for all skin tones and skin types. It's a great addition to any treatment plan and works well when combined with other skin-oriented treatments.
Laser Hair Removal in Richmond
Are you sick and tired of dealing with unwanted body or facial hair? Shaving can be such a chore, especially when the stubble comes in all too quickly. Call us today to learn more about laser hair removal in Richmond and how we can help you feel more comfortable in your skin. We use technology designed to permanently reduce and eliminate unwanted hair growth without damaging your skin.
Schedule Your Free Personal Consultation in Richmond
At LightRx, we understand the importance of personalized care when it comes to your aesthetic concerns. That's why all of our services are administered within a respectful environment that places client satisfaction above all else. Please don't hesitate to contact us today if you have any questions!
Are you ready to love the skin you're in? Schedule your free consultation at our professional medspa in Richmond today. We look forward to helping you achieve your aesthetic goals and feel your best!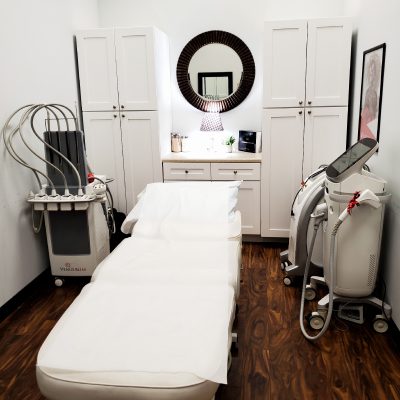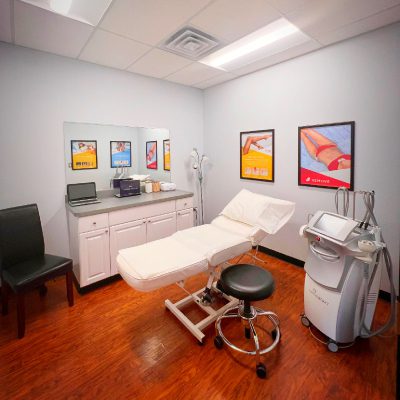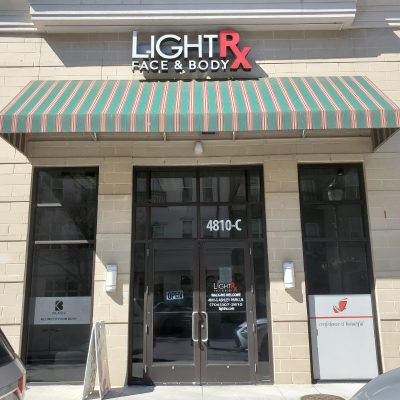 Also serving: Short Pump, Goochland, Rockville, Gilman, Montpelier, Mechanicsville, Henrico, Glen Allen, Highland Springs, Bon Air, Midlothian, Rockville, Ashland, Hanover
* Individual results vary. Best results promoted by a healthy lifestyle. Images do not constitute a promise or representation of any particular outcome.
**By submitting an application, I provide my signature authorizing contact from LightRx at the telephone number provided to discuss our services. Calls may be made using automated dialing technology and SMS, I am not required to sign this document as a condition to purchase any goods or services. I understand that I can revoke this consent at any time.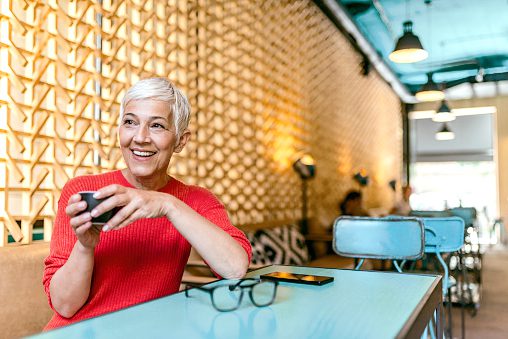 CONTACT US AT
877-721-4547
for your free consultation or fill out the form above and let our body contouring experts design a Treat2Complete custom plan, just for you.
CONTACT US