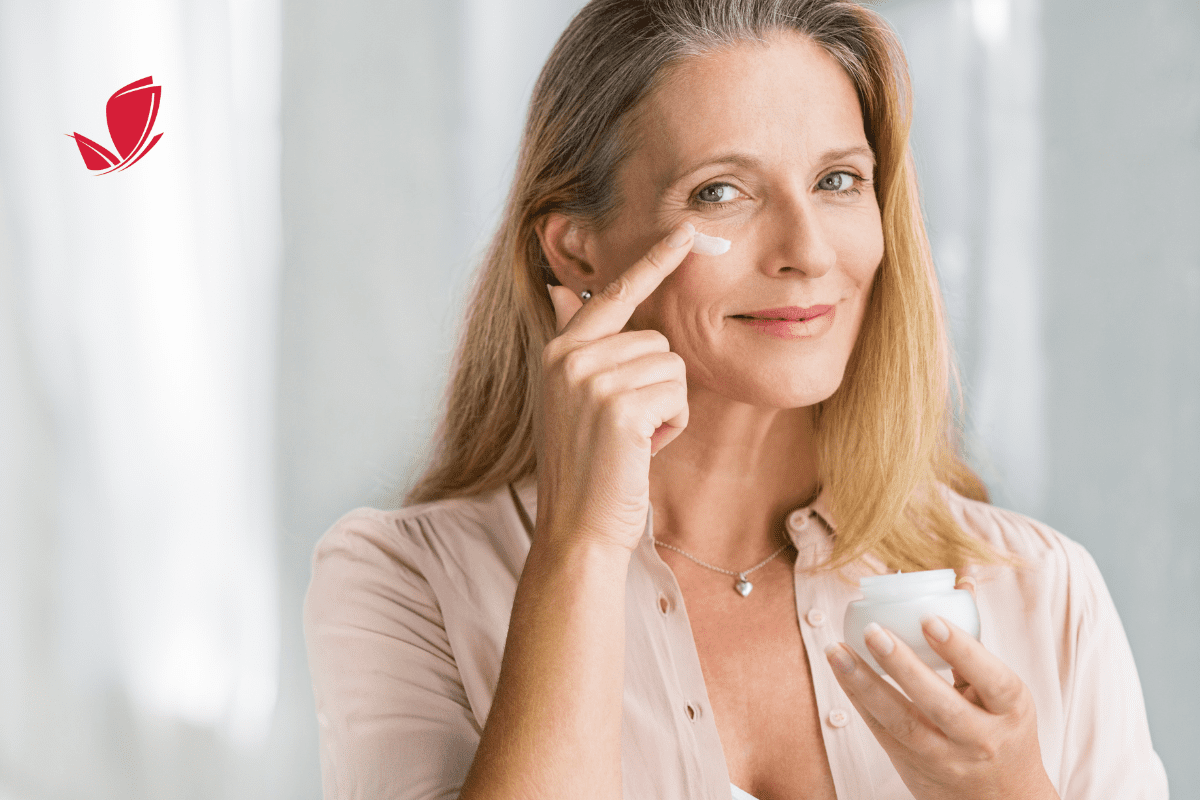 Tips for Aging with Confidence
We all wish we could stay young forever, but aging is inevitable. We can't stop Father Time from making us older, but guess what? There are some great ways for women to embrace the beauty of their skin while changing how they age. Here are 6 tips to continue aging with grace and confidence!
1. Consider Facials
Facials are great for aging skin because they can detox the skin, remove fluid build up and relieve stress. Most facial treatments utilize steam to open the pores, an exfoliant to remove trapped dirt, extraction tools for blackheads and acne, and the best part—a massage to relax the skin! Facials are perfect for women who have skin that sags or has wrinkles and/or brown spots. Scheduling a facial every 3-4 weeks will help the skin to be glowy and vibrant over time. Visit a LightRx location today for a HydraFacial treatment that will deliver long-lasting skin health.
2. Apply an Under Eye Cream
One of the most sensitive areas of the face are the eyes because they're more prone to dryness than other areas. Wrinkles and lines from eye movements and squinting can form under the eyes, which may lead to dullness. Even a lack of sleep can create under-eye bags and cause dark spots. Use an under-eye cream that soothes the skin and is packed with great ingredients such as Vitamin C & E, peptides and hyaluronic acid. Say goodbye to somber eyes by adding an under-eye cream to your skin care routine for a fresh look!
3. Exfoliate Your Skin
Exfoliating the skin is a great way to age with confidence! The purpose of exfoliation is to remove dead skin and dirt on the outer surface of the face. Microbeads are a key ingredient in most exfoliators because it provides a gentle scrubbing element to the product. When you exfoliate, you're also helping other skin care products penetrate deeper into the skin for optimal results. Other benefits of exfoliating include unclogging of pores, evening skin tone and the stimulation of lymphatic drainage to make the oxygen in your skin flow. A best practice is to exfoliate your skin 1-2 times a week to nourish the outside of your skin.
4. Treat Your Neck and Chest Areas         
Do you apply your skin care products to your décolletage? Décolletage refers to your neck and chest area, which can often be overlooked. The skin on your neck and chest are relatively thin, so it's prone to showing signs of aging. The décolletage experiences sun exposure easily because of the neckline on blouses and dresses. Apply your skin care products to your neck and chest whenever you're going through your routine to minimize the appearance of wrinkles, brown sunspots, visible blood vessels and skin damage.
5. Find the Right Cleansers and Moisturizers
Regardless of your skin type, finding the right moisturizers and cleansers for your face is important to age with confidence. You may have noticed the older you get, the drier your skin becomes because the skin suffers a slowdown in oil production and cell turnover—especially after menopause. A cleanser will provide a clean surface to apply other products while a moisturizer keeps the skin hydrated. For the best results, use a facial moisturizer, body moisturizer, and lip balm. For drier skin you can also apply an oil to lock in moisture for plump and dewey skin. Find what works best to make your skin look and feel healthy!
6. Protect Your Skin from the Sun
We all know the sun's UV rays can cause damage, so it's important to do what you can to protect your skin. Too much sun exposure can cause your skin to age quickly. One thing you can do is apply a SPF to the areas of your skin that aren't covered by clothing. The best types of SPFs are water-resistant and have broad-spectrum protection. Another way to protect your skin is covering up exposed areas with a brimmed hat, sunglasses or a long sleeve shirt and pants. You can make your cover up option fashionable for style and the best protection!
Though you may not be young forever, you can still achieve timeless and healthy skin as you get older. It's important to embrace the changes of your skin, while also finding ways to maintain your beauty goals. If Father Time is knocking on the door of your skin, incorporate these 6 tips to your everyday routine to age like fine wine!