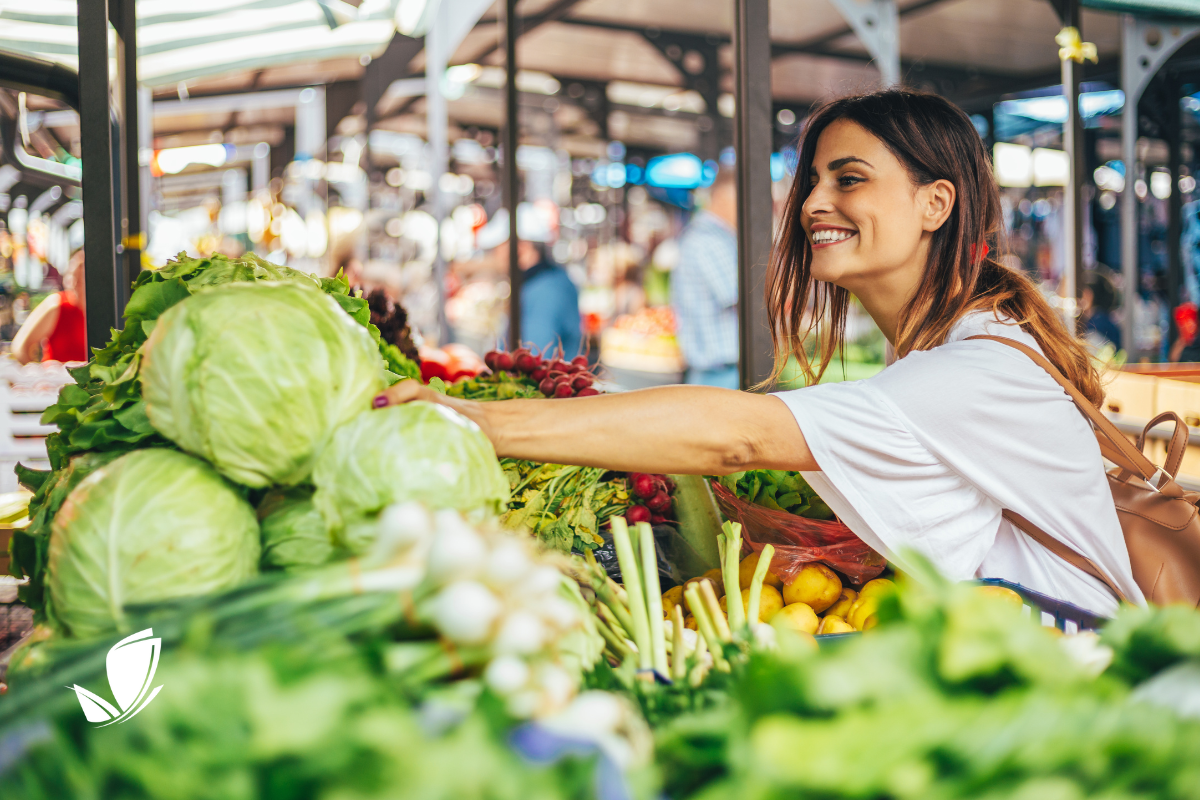 What to Eat for Glowing Skin This National Nutrition Month
Eating healthy is important for your overall health and can often have an overlooked impact on your skin. The key to maintaining a healthy, blemish-free complexion comes from what you put in your body. Whether you're looking to reduce fine lines, clear stubborn blemishes or enhance your overall glow, the right diet can be the best solution. Here are 7 foods to incorporate into your diet to make your skin glow and feel rejuvenated this National Nutrition Month!
1. Tomatoes
Tomatoes and tomato-based foods, such as a sauce or tomato juice, can serve as a powerful acne treatment. They contain lycopene which enhances the strength of collagen and fights off anti-aging effects from harmful UV rays. Tomatoes are also rich in vitamin C to protect your skin and improve the appearance of wrinkles. Tomato sauces and juices are known to be more nutrient-dense than raw tomatoes themselves.
2. Kale
Among the most nutrient-packed foods on the planet, kale contains high levels of vitamins A, C, E and K, along with carotenoids and glucoraphanin. Glucoraphanin helps to reduce inflammation and oxidative stress, leaving the skin with a more youthful and glowing appearance. Kale is also known to improve collagen and elastin levels. Try incorporating kale into your salad blends, throwing it in a soup or making some homemade kale chips!
3. Avocados
Avocados are key for achieving soft and supple skin! They are potent with healthy fats and oils such as vitamins C and E. The monounsaturated fats found in avocados are great for hydration, protecting and maintaining a healthy skin barrier. Avocados are also great for UV protection and inflammation. Make your favorite guacamole recipe and reap the benefits of avocados for visibly softer, plumper and glowing skin.
4. Nuts
Similarly to avocados, nuts are a great source of healthy fats. Nuts are high in protein, which helps maintain a healthy lipid barrier. For example, almonds are a heart-healthy snack rich in alpha-tocopherols, monounsaturated fats and polyphenols to enhance the skin's glow by locking in moisture. Walnuts are also a great source of healthy fats and protein because of their richness in omega 3 and omega 6. These omegas reduce inflammation in your body and skin when consumed in the right proportions.
5. Salmon
Fatty fishes, like salmon, are rich in omega 3s that will lead to a glowy complexion. Omega 3s make the skin soft, springy and hydrated while also fighting inflammation. The protein in salmon helps maintain a healthy skin barrier. Salmon is incredible for heart disease and collagen production. Try switching out one of your weekly chicken dishes for a delicious salmon recipe!
6. Green Tea
Green tea is a natural antioxidant and stimulant with powerful flavanols and catechins. Green tea is fantastic for treating sun exposure and any redness the sun may have caused. It's great for anti-aging and improving skin elasticity. Instead of grabbing your second coffee of the day, switch to a green tea or take green tea vitamins!
7. Cacao
Cacao is the perfect bite to curb your sweet tooth while helping your skin! Cacao contains flavonoids, which are antioxidants that increase skin hydration and improve texture. It also contains theobromine which improves circulation. Cacao is the main ingredient in chocolate; however, raw cacao powder is the most beneficial and nutrient-dense form to consume.
Developing healthy eating habits is one of the most transformational ways to improve your skin texture, signs of aging and overall glow. This National Nutrition Month, focus on a diet consisting of lean proteins, healthy fats, vitamins and fiber to support your healthy skin. And if you feel your skin needs a little boost or you want to achieve a more glowy look, reach for these 7 foods and watch the amazing results they will give you!