40% OFF TREATMENTS- Call now 704-307-2562
or submit the form below to schedule your free consultation:
BOOK TODAY AND RECEIVE AN ADDITIONAL $250 OFF!
WELCOME TO LIGHTRX CHARLOTTE
­LightRx is a comprehensive med spa offering a variety of services to give you the body you've always dreamed of.
Whether you want to melt away unwanted fat in problem areas, tighten wrinkled skin, reduce cellulite, or remove unwanted hair, LightRx Charlotte has a solution for all your body and skin concerns.
The public demand for non-invasive aesthetic treatment methods has increased over the years. Clients are attracted to the safety and quick recovery time that non-invasive intervention provides.
All our treatments are FDA and clinically approved. We use cutting-edge medical technology for an effective and comfortable treatment experience. Our office is conveniently located at 4810-C, Ashley Park Ln, Charlotte, NC 28210 and is the best med spa Charlotte has to offer.
SERVICES
We offer the following treatments:
BODY CONTOURING
LightRx offers the most professional and comprehensive body contouring in Charlotte.
We use state-of-the-art medical technology that provides the client comfort during treatment and incredible results afterward. Our body contouring treatments reduce stubborn fat, remove cellulite, and tighten wrinkled skin. Additionally, body sculpting is non-invasive and completely safe.
Losing a significant amount of weight, whether it was achieved from weight-loss surgery or healthier habits, is always a positive step. But your skin and the underlying tissues often lack the elasticity to conform to the reduced body size.
Body contouring reduces that saggy, excess skin after sizeable weight loss and improves the supporting tissue as well. The result is a better-proportioned appearance with smoother contours.
Our body contouring in Charlotte can help you eliminate stubborn fat from the abdomen, thighs, and those unwanted love handles around your waist.  Fat loss after body contouring can help you go down a dress size and redefine your waistline. Take that, stubborn fat!
Our treatments for body contouring at LightRx med spa in Charlotte include radio frequencies, low-level lasers, and pulsed magnetic fields. These cosmetic techniques are all non-invasive and are FDA-approved.
Treatment sessions are usually brief, lasting between thirty minutes to an hour. When you leave our clinic, you can return to your daily activities with no downtime.
Any body contouring or body sculpting you need is available at the best med spa in Charlotte.
How does body contouring work?
There are many options for body contouring, and different methods work best for clients depending on their specific needs. The client's health history and aesthetic desires determine which method is best.
All these factors will be discussed during your free consultation.
One method used to reduce stubborn fat utilizes low-level lasers. This process is called laser lipo. Laser beams are released to break down stored triglycerides, free fatty acids, and glycerol.
These free fatty acids and glycerol are released into the body through the cell membranes. They travel around the body and target various tissues. The free fatty acids and glycerol are eliminated during post-treatment workouts.
To achieve this goal, the client must commit to a healthy diet and regular exercise routine. If the client follows these directives, fat-storing cells are eliminated which can result in permanent fat loss.
Body contouring in Charlotte can help you look and feel better in your favorite pair of jeans or bathing suit. You'll feel more confident in all your clothing after body contouring firms up your hips or flattens out your stomach.
If you want to learn more about our body contouring treatments, you can do so here.
CELLULITE REDUCTION
Are you dissatisfied with your skin because of cellulite? Do you want smoother, tighter thighs or a flat stomach? Do you have problem areas that could use skin tightening? LightRx cellulite reduction in Charlotte can help you.
Cellulite is caused by a combination of fatty deposits and broken-down collagen fibers in the skin. This is what gives cellulite the lumpy look of cottage cheese. It's very common, with 90% of women having mild to severe cellulite. It's not a health threat, just an aesthetic annoyance.
Cellulite is not the same as fat. Cosmetic techniques that can eradicate fat usually do not work to reduce cellulite.
When you are carrying around extra pounds, any cellulite you may have is more noticeable. Conversely, weight loss can also accentuate the appearance of cellulite as well. Exercise is crucial to maintain results for as long as possible.
Why? Because better muscle tone makes the skin look smoother, younger, and firmer. So, if you can replace your fat with muscle, your cellulite will be less obvious.
When a healthy lifestyle and weight loss don't work or leave you with saggy skin, we have an FDA-approved, non-invasive cellulite treatment.
How does cellulite reduction work?
Cellulite reduction utilizes a combination of electromagnetic pulses, low-level lasers, and radio frequencies. This process heats up the cellulite with a three-pronged approach. Together, the electromagnetic pulses, lasers, and radio frequencies melt fat and reduce cellulite by triggering your body's natural healing process.
Once the skin is heated to the desired temperature, it triggers the formation of new collagen. The collagen contracts and tightens, smoothing your skin and reducing the appearance of cellulite.
This cellulite treatment in Charlotte is a painless, effective, and non-invasive skin care treatment that reduces excess fat and creates smoother, firmer, beautiful skin.
LASER LIPOSUCTION
Are you frustrated by fat cells in stubborn problem areas including the stomach, thighs, arms, or flanks? If you're considering traditional liposuction, check out laser lipo in Charlotte at Light RX med spa instead.
Laser liposuction is a minimally invasive fat reduction treatment compared to traditional liposuction.  Laser lipolysis is a commonly used and accepted treatment for the removal of stubborn fatty tissue.
Since its approval by the FDA in 2006, ongoing research studies corroborate the early findings of decreased adiposity (fat), shorter recovery times, and improved skin tightening in those who have undergone laser lipo.
During the last five years, studies have shown that laser lipo liquefies fatty tissue, encourages the body's production of collagen, and causes small blood vessels to coagulate.
Unlike traditional liposuction, laser lipo in Charlotte has no downtime. You can immediately return to your normal activities right after your fat reduction treatment.
How does laser liposuction work?
Laser lipolysis is another non-invasive option for body sculpting. This process removes small amounts of excess fat with laser energy.
Like surgical liposuction, this treatment permanently removes fat cells from your body. However, it's much less painful and recovery from laser lipolysis is shorter and rarely causes complications.
Laser lipo is safe, effective, and efficient. It works by using low-level laser energy released through treatment pads. This breaks down stored triglycerides into free fatty acids and glycerol.
Laser lipo melts fat cells beneath the skin. Laser liposuction in Charlotte transmits low-level laser beams released through treatment pads. This breaks down stored triglycerides into free fatty acids and glycerol.
Laser liposuction in Charlotte is a safer alternative to traditional liposuction. Laser lipo in Charlotte does not require a surgical incision to remove fat cells. This reduces the chance of infection. Laser liposuction is proven to eliminate fat cells and help you to achieve the results that you want.
These free fatty acids and glycerol are released into the body through the cell membranes. They gravitate to various fatty tissues, where they will be eliminated by post-treatment exercise.
You can read more about laser liposuction in Charlotte medical spas and the results here.
How much does laser lipo cost?
Laser lipo fat reduction treatment can be expensive in many medical spas and plastic surgery centers. However, at LightRx we believe that state-of-the-art aesthetic treatments such as laser lipo should be affordable for everyone. Ask us about our convenient payment plans.
The best way to know what your options are is by calling us at (704) 307-2562 and scheduling a consultation in one of our clinics.
HydraFacial in Charlotte
If your skin has left something to be desired lately, maybe you should consider a HydraFacial? Does your skin feel tight, flaky, or dry when you touch it? You deserve the soft, supple skin you desire, and at LightRx, it's easier than you think.
The HydraFacial Charlotte LightRx performs is a total sensory delight for your skin. HydraFacial is a skin resurfacing treatment  that combines a deep cleansing with gentle exfoliation to remove dead skin cells. This is followed by the application of hydrating serums to reveal a radiant skin tone and show your best skin. Before you convince yourself that you don't have time to get a HydraFacial, you should know that the entire treatment is completed within 30 minutes. You can make an appointment during your lunch break, come in for your rejuvenating treatment, and you will be able to re-apply your makeup and get on with your day. It really is that simple to treat yourself, and you deserve it.
The HydraFacial Charlotte LightRx medical spa performs a combination of proven safe techniques that will soothe and hydrate your tired skin to reveal a dewy, youthful glow. Our experienced estheticians use aluminum oxide crystals to gently exfoliate your skin and encourage collagen production. They will then thoroughly hydrate your skin to reveal your beautiful, natural glow. The HydraFacial will restore uneven skin tones, diminish the appearance of age spots, sun damage, hyperpigmentation, enlarged pores, and other skin concerns, revealing your most beautiful skin.
The HydraFacial treatment will remove the flaky layers of dead skin that you have been fighting with and reveal a fresh, new layer of skin with clear, open pores that will be more receptive to your skin care treatments. You can include HydraFacial as often as you like as a part of your overall skincare regimen. We offer various treatments at LightRx that can help your skin retain its youthful, radiant glow.
HydraFacial at LightRx will create immediate and noticeable improvement in your skin texture and tone, and you will leave after your visit feeling hydrated, refreshed, and rejuvenated. HydraFacial can also be combined with the other services at LightRx like laser treatments, injectables, and skin boosters. Our services are fully customizable. Don't hesitate to contact us to discuss how we can combine our offerings to customize a treatment plan for your skin type and needs. You deserve to feel like you can put your best face forward.
LASER HAIR REMOVAL
Since its inception, laser hair removal has been a treatment typically used for aesthetic reasons. Laser hair removal has emerged as a vital therapeutic treatment in some surgical and dermatological disorders, either in tandem with other techniques or as a stand-alone therapy.
Our laser hair removal system provides excellent results and little risk of complications. This may not be true for all skin types, so talk to our providers during your free consultation.
If you are tired of constantly shaving or waxing unwanted hair, LightRx offers laser hair removal in Charlotte. Laser hair removal is a more permanent solution than either shaving or waxing.
This treatment is used to remove hair from the legs, upper lip, armpits, chest, back, or bikini area. After eight sessions 90-95% of body hair will be removed. Laser hair removal in Charlotte eliminates the hair follicles so there is no more unwanted hair regrowth.
Laser hair removal is completely safe and effective as the skin itself is not treated, only the hair follicles. Your skin will feel smoother than it did pre-treatment.
There are no nicks, razor bumps, stubble, or ingrown hairs after the treatment. Since the hair does not grow back, you will not have to worry about shaving or waxing ever again.
Laser hair removal gets to the root of the problem, rather than offering a temporary solution.
How does laser hair removal work?
Before the treatment begins, some clients are administered a numbing gel. Numbing the area that is being treated is useful when only a small area of the body will be worked on. The numbing gel typically takes about 30 to 60 minutes to kick in.
Laser treatments have their own dedicated treatment area. The treatment is performed by holding the skin taut while the laser is used to treat the skin.
Many clients report that the laser pulses feel like warm pinpricks or a rubber band being snapped against the skin.
How much time the treatment will take depends on what part of the body you're having done. It only takes a few minutes to remove the hair from your upper lip, while a larger area like your back or legs could take an hour or more to complete the job.
Hair has three growth phases. Hair is only affected by laser light while it is actively growing. During the hair's growing phase, the melanin in the hair follicle attracts the laser's light,  overheating and damaging it.
The color of your hair and skin tone influence how successful laser hair removal will be. The hair pigment should absorb the laser light, not the skin's pigment.
The goal is to damage the hair follicle without causing any damage to the skin. The best outcomes are experienced by people with dark-colored hair with a fair complexion.
However, laser technology improvements finally have made laser hair removal an option for those with darker skin.
If you want to know more about laser hair removal in Charlotte, you can find information here. 
SKIN REJUVENATION
Sun damage, skin disorders, and genetics can adversely affect the appearance of your skin. These elements can contribute to textural irregularities such as wrinkles, acne scars, pigmentation changes, sun spots, dark spots, or rosacea.
Sometimes the skin loses its tone, feels less firm, or loses that healthy-looking glow of youth.
Fortunately, through skin rejuvenation in Charlotte, there are effective non-surgical treatments for these skin problems. There are different options depending on factors like your age and skin type.
The treatments are designed to be as comfortable as possible, and the applicators have built-in features to counteract any pain caused by the process. The skin is constantly stimulated throughout the treatment, so you may still feel some discomfort. Your technician will be by your side to adjust the settings and make sure you are as comfortable as possible.
A consultation with us at one of our clinics will help to determine the best course of action for treating your skin. Our experts will devise the perfect treatment plan created specifically for you and your skin care needs.
LightRx has four techniques that are used for skin rejuvenation. These are the Venus Viva™, Venus Glow™, Sofwave, and Aerolase Neo Elite. Some of these may be used individually or in tandem. Click the links to find out more about each product, which are all available for skin rejuvenation in Charlotte.
For more challenging clients, we often turn to laser skin resurfacing.
How does laser skin resurfacing work?
Sometimes, acne, age, or too much sun has damaged your skin and marred your face with dark spots, scars, or wrinkles. Laser skin resurfacing could help restore your skin and take years off of your face.
Laser skin resurfacing isn't necessary for every client, but it can make a huge difference for those who need a more aggressive form of treatment. This technique should be avoided by people with darker hair and skin. In this case, your provider may use a bleaching agent to mitigate these unwanted effects.
Laser skin resurfacing involves removing the damaged skin carefully, one layer at a time. The new skin cells that healing provides give the skin a tighter surface. The treatment can be given alone or in conjunction with other cosmetic treatments.
Treating targeted areas of the face takes about 30 to 45 minutes to accomplish. A full-face treatment will take longer.
Your provider will bandage the affected areas and after 24 hours, you will need to carefully clean those areas four to five times daily. Then to aid the healing process, you must apply an ointment to prevent scabbing.
SKIN TIGHTENING
Another non-surgical method of body contouring without plastic surgery is skin tightening in Charlotte for skin rejuvenation. Skin tightening is usually performed with a combination of radio frequencies and magnetic pulses.
This technique causes a thermal reaction in the tissue, activating the body's natural healing response. This tightens the skin by forming new collagen, plumping up the skin, and minimizing the appearance of fine lines and wrinkles.
The body begins producing new collagen underneath the surface layer of the skin, which contracts, resulting in skin rejuvenation, which smooths out your new beautiful skin, leaving you looking younger and refreshed.
These laser treatment skin rejuvenation techniques work great on the face and neck, smoothing wrinkled skin, and also target cellulite on the stomach, thighs, and buttocks.
LightRx provides skin tightening for facial rejuvenation in Charlotte. We can help you tighten your wrinkled or loose skin in any problem areas. If you have saggy skin in the arms, abdomen, thighs, or chin, LightRx's in Charlotte skin tightening technique can help you firm it up.
How does skin tightening work?
We use electromagnetic pulses and radio frequencies that heat your skin causing a thermal reaction, which triggers the skin's natural healing process.
The body begins producing new collagen underneath the surface layer of the skin, which contracts, resulting in skin rejuvenation, which smooths out your new beautiful skin, leaving you looking younger and refreshed.
GIVE US A CALL
If you would like to learn more about the best med spa, LightRx in Charlotte, and what we have to offer you,  please call (704) 307-2562 or schedule a free consultation. A consultation takes as little as 30 minutes to complete.
These are private one-on-one consultations with the clinic director.  Together, you'll discuss what you need to be proud of your skin and body and develop your treatment plan. Call us today or fill out the above form. Make your appointment for your free consultation and begin your journey to a new you.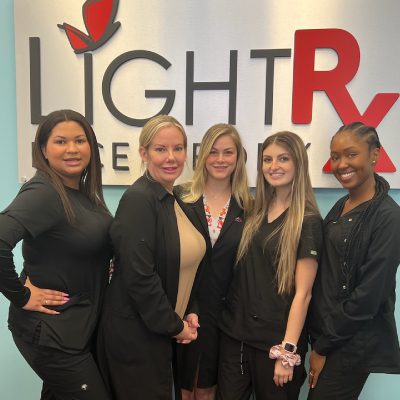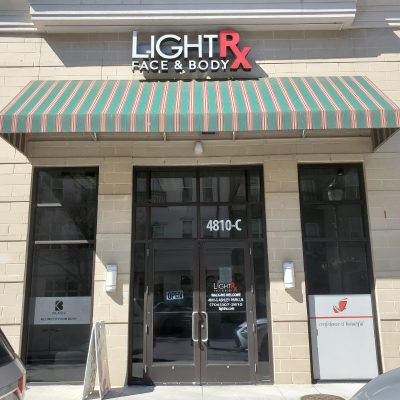 Also Serving: Fort Mill, Rock Hill, Gastonia, Concord, Mooresville, Matthews, Monroe, Pineville
* Individual results vary. Best results promoted by a healthy lifestyle. Images do not constitute a promise or representation of any particular outcome.
**By submitting an application, I provide my signature authorizing contact from LightRx at the telephone number provided to discuss our services. Calls may be made using automated dialing technology and SMS, I am not required to sign this document as a condition to purchase any goods or services. I understand that I can revoke this consent at any time.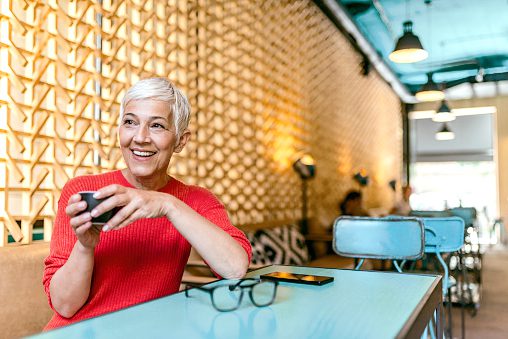 CONTACT US AT
877-721-4547
for your free consultation or fill out the form above and let our body contouring experts design a Treat2Complete custom plan, just for you.
CONTACT US