Skin Tightening in Grand Blanc, MI
40% OFF TREATMENTS- Call now 810-344-6094
or submit the form below to schedule your free consultation:
BOOK TODAY AND RECEIVE AN ADDITIONAL $250 OFF!
Skin Tightening in Grand Blanc Flint
If you're looking for a safe and effective way to tighten your skin, you may want to consider skin tightening in Grand Blanc Flint. This minimally invasive procedure can help improve the appearance of loose or sagging skin on the face, neck, body, and more. Skin tightening can be performed as a standalone treatment or combined with other procedures, such as laser resurfacing or fat reduction.
At LightRx in Grand Blanc Flint, we offer a variety of skin tightening treatments to help you achieve a youthful appearance. Our board-certified staff provides the latest laser technologies to target the underlying causes of wrinkles and sagging skin. We customize each treatment to your individual needs, providing natural-looking results with minimal downtime.
On this webpage you will find answers to the most asked questions by our customers, both new and existing, about our non-surgical treatments. This includes basic information about skin tightening as a process, the technology we use for wrinkle reduction in Grand Blanc Flint, and other frequently asked questions.
If you are still unsure if skin tightening is the right treatment for you, we encourage you to schedule a free personal consultation with one of our experienced technicians. They are experts in all things cosmetic treatments and can help you decide if this is the right treatment to achieve your goals. 
During your consultation, we will assess your skin condition and develop a treatment plan that is right for you. Whether you are looking to smooth out fine lines or tighten loose skin, we can help you achieve your desired results. At LightRx, we have a variety of facial rejuvenation treatments that can improve your skin laxity, give you smoother skin, and help your skin produce new collagen, all without plastic surgery. 
At the end of your consultation your technician will create a treatment plan that includes the frequency and number of skin tightening treatments you will need. They may also offer recommendations to include other treatments in your plan as well. These recommendations are highly encouraged to help achieve your cosmetic goals completely.
These treatments may include laser-treatments such as laser lipo, laser hair removal, or laser fat removal. They could also include non-laser treatments like body contouring, skin rejuvenation, or HydraFacial. All of these are non-invasive and safe when done by a trained professional in wrinkle reduction at Grand Blanc Flint.
The cost of your treatment plan will be discussed at the end of your consultation.
What Is Skin Tightening?
Skin tightening, also known as skin rejuvenation, is a cosmetic treatment used to improve the appearance of loose or sagging skin. It can be used on various parts of the body, including the face, neck, arms, stomach, and thighs.
What Is Venus Legacy?
Venus Legacy is a non-invasive skin tightening treatment that uses radio frequency technology and magnetic pulse therapy to stimulate collagen production in the skin. This helps tighten and tone the treated area for a more youthful appearance. It works on all skin types.
How Does Venus Legacy Work?
During a Venus Legacy treatment at LightRx in Grand Blanc Flint, heat energy is delivered deep into the tissue to stimulate collagen production. Magnetic pulse therapy helps further contribute to the tightening and toning effects.
Are There Any Side Effects from Venus Legacy Treatment?
Generally, Venus Legacy is a safe and well-tolerated treatment with little to no downtime or discomfort. However, some patients may experience temporary redness or swelling in the treated area.
Frequently Asked Questions About Skin Tightening
Below are some of the most frequent questions we get asked about skin tightening in Grand Blanc Flint. Please contact our staff at LightRx in Grand Blanc Flint if you have any questions or concerns not addressed by the answers below
How Long Does the Skin Tightening Process Take?
The length of a Venus Legacy treatment depends on the size and location of the treatment area, but it typically takes around 30 minutes to an hour.
Is Skin Tightening Safe?
As with any cosmetic procedure, there are potential risks and side effects. It's important to discuss these with your doctor before undergoing skin tightening treatment.
How Soon Will I See Results?
Results from Venus Legacy can typically be seen after just one treatment, with continued improvement over the following weeks and months.
How Long Do Skin Tightening Results Last?
The effects of skin tightening can last for several months, although individual results may vary. It is recommended to schedule maintenance treatments every few months to maintain results.
How Much Does Skin Tightening Cost?
The cost of a skin tightening treatment at LightRx in Grand Blanc Flint will vary based on the size and number of treatment areas. Your doctor can provide more specific pricing information during your consultation.
Ready to Experience Skin Tightening in Grand Blanc Flint?
It's time for you to tighten up your skin! Schedule a consultation for wrinkle reduction in Grand Blanc Flint to get your customized treatment plan.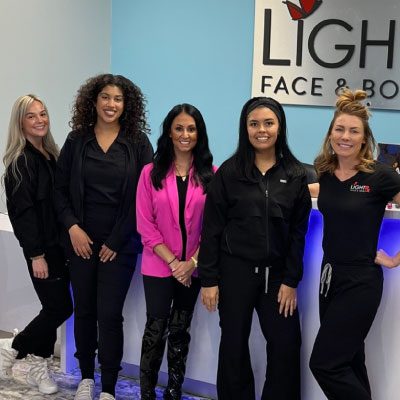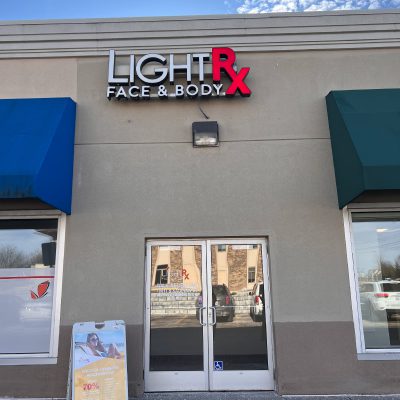 Also Serving: Flint, Grand Blanc, Goodrich, Fenton, Burton, Davison, Lapeer, Holly
* Individual results vary. Best results promoted by a healthy lifestyle. Images do not constitute a promise or representation of any particular outcome.
**By submitting an application, I provide my signature authorizing contact from LightRx at the telephone number provided to discuss our services. Calls may be made using automated dialing technology and SMS, I am not required to sign this document as a condition to purchase any goods or services. I understand that I can revoke this consent at any time.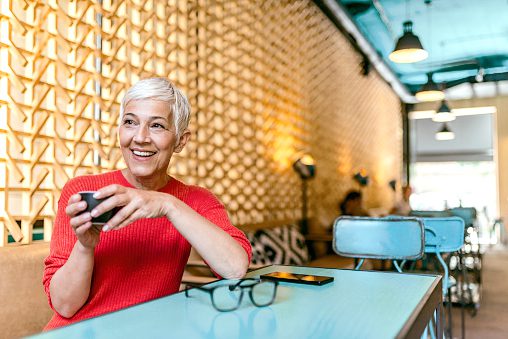 CONTACT US AT
877-721-4547
for your free consultation or fill out the form above and let our body contouring experts design a Treat2Complete custom plan, just for you.
CONTACT US