MedSpa in Hoffman Estates
40% OFF TREATMENTS- Call now 224-534-5034
or submit the form below to schedule your free consultation:
BOOK TODAY AND RECEIVE AN ADDITIONAL $250 OFF!
WELCOME TO LIGHTRX Hoffman Estates
LightRx in Hoffman Estates offers an elite medspa service. We have treatments for any aesthetic improvement you may desire. These treatments include skin tightening, laser lipo, laser hair removal, and cellulite removal.
We also offer full body contouring. All the treatments we perform are safe and clinically proven to be effective. We can provide this level of care because we have the best in medspa technology. This includes treatment devices such as the Venus Bliss™ and Sofwave™.
All of our treatments are designed to provide comfortable treatments without sacrificing results. Our Hoffman Estates location is located at 4620 Hoffman Blvd, Hoffman Estates, IL 60192.
SERVICES
We offer the following treatments:
Body Contouring
Body contouring is the combination of multiple treatments to meet an overall aesthetic goal. If you have a body image goal, that requires multiple steps, then setting up a body contouring plan is the way to go. For example, if a client has recently lost some weight, but needs a little bit of help in some problem areas and wants to get ready for the next beach season.
We could tighten any loose and wrinkled skin that may have come from the weight loss with our laser skin tightening. In tandem with this treatment, we would also tackle any of the stubborn fat that remains with laser lipo, melting it away. At the end of the body contouring plan the client would be in perfect condition to head to the beach.
All of these treatments are noninvasive and surgery free. Being noninvasive comes with benefits. One such benefit is the safety, there is a much lower chance of side effects such as infection, scarring, or organ damage.
There is also no downtime, which can be significant after a surgery. In fact, most of our treatments can be completed in fewer than ninety minutes and you can immediately return to your normal daily activities.
Cellulite Reduction
Cellulite is a harmless skin condition that takes the appearance of undulating skin. Some also liken the skin's appearance to cottage cheese. Cellulite is caused by weakened skin fibers and a thin layer of fat beneath the skin.
Some people do not like the look of cellulite on their skin. Our treatment is fairly simple. Using electromagnetic waves and radio frequencies we heat up the skin to a safe temperature. This heat activates the body's natural healing process that creates new collagen. Collagen is the skin fibers responsible for tightening the skin. The new collagen tightens the skin and reduces the appearance of cellulite. This treatment is completely noninvasive and has no downtime.
Skin Tightening
Skin tightening works similarly to cellulite removal. The skin is heated up to activate the body's natural healing process and create new collagen. The collagen then works to tighten the skin eliminating both wrinkles and loose skin. There are a couple differences though.
The first is that in addition to electromagnetic waves and radio frequencies we use low level lasers to heat the skin. This additional piece of technology allows for more flexibility in application. We can be much more precise in targeting areas of the skin, which is necessary to treat the face.
Facial treatment is the other difference. Since the facial skin is so important, we take special care not to damage it. Just like all our other treatments our skin tightening treatment is noninvasive.
Laser Lipo
If you are looking to lose some of that stubborn fat, then laser lipo in Hoffman Estates is the solution for you. Laser lipo is a simple, safe, and effective way to lose fat that you have not been able to lose through dieting and exercise. The process is simple. Using low level lasers, we melt the fat beneath the skin of the target area. The melted fat turns into glycerides and free fatty acids which are transported to the muscles. Once in the muscles it can be worked off through exercise.
The body naturally looks for fat to use as energy during workouts. By providing that energy for them prior to the workout the fat is lost from the desired area. Laser liposuction can be applied to any area of the body, such as thighs, arms, abdomen, or buttocks.
Laser lipo is much safer than traditional liposuction. Due to the surgical nature of traditional liposuction, there is the risk for serious side effects. These side effects include serious scarring, organ damage, and internal bleeding.  Laser lipo being surgery free also means that there is no downtime. You can leave our location and return to your normal routine.
HydraFacial
A HydraFacial in Hoffman Estates will give you the best skin treatment you have ever had.
These benefits from HydraFacial in Hoffman Estates will enhance the appearance of any enlarged pores that you may have. HydraFacial is the best teammate for your skin because it will provide a radiant skin tone.
HydraFacial uses the practice of gentle exfoliation by using a wand or vacuum which will remove all of the dead skin cells and extract any dirt from your pores. It's a proven safe skin resurfacing treatment for all skin types. Even if you have sensitive skin or a rough skin texture, HydraFacial will improve your skin tone. However, if you have active rashes it is best to not receive the HydraFacial treatment.
There are five simple steps for HydraFacial skin care treatment. Step one requires the use of a wand which will clean your skin's surface. Step two is a soft chemical peel to your skin. The chemicals that are included are Glycolic acid and salicylic acid which will supply a soft chemical peel to your skin.
Step three is the extraction stage of the HydraFacial treatment process. In the extraction stage, your esthetician will extract any dirt and damage on your skin. Step four is the hydrating serum part of the treatment in which your esthetician will infuse the serum into your skin after they extract any dirt or damage from your skin. This serum is responsible for the youthful radiant glow that has made HydraFacial the next big thing in skincare.
Step five is adding any of LightRx's fully-customizable features to your HydraFacial treatment, tailor-fitting your treatment to any skin concerns that you may have. So make sure to ask your esthetician about combining HydraFacial with another skin care treatment. But regardless of how you customize your HydraFacial treatment, the entire treatment process will revitalize your skin's collagen production.
Hydrafacial in Hoffman Estates will work on all skin types, and is fully customizable to your skin type and the treatment that your skin needs. HydraFacial treatment is quickly gaining popularity due to the fast acting and highly effective treatment processes that refreshes your skin, restoring it to full health and a youthful glow. This is the best way to provide a renewed look to your skin. This is the new age in skin care.
It's time to say goodbye to wrinkles and lines and say hello to HydraFacial because the entire treatment only takes 30 minutes. And HydraFacial requires zero downtime. Just half an hour to tighter, healthier, and radiant skin.
Visit our Medical spa to receive the best skin in your life.
Laser Hair Removal
Constant shaving, waxing, or applying lotions can be an annoyance. If you are ready for a more permanent solution to unwanted hair, then laser hair removal in Hoffman Estates is right for you. Using low level lasers, we heat up the skin to kill skin follicles, preventing hair from growing. This can be applied to the legs, arms, feet, hands, or bikini area.
The process is safe, effective, and will leave you with smooth, hairless skin. It only takes around six sessions, applied over the course of about six months to no longer have to worry about shaving or waxing. And although full results will not be apparent until the final session most people see partial results after the first session.
Schedule a Consultation
If you would like to learn more about LightRx in Hoffman Estates, please call (224) 534-5034 or schedule a free consultation. These consultations take as little as 30 minutes and are private one on one consultations with the clinic director. These consultations are designed to help you determine what treatment plan is best for you and to help you achieve a body you can be proud of.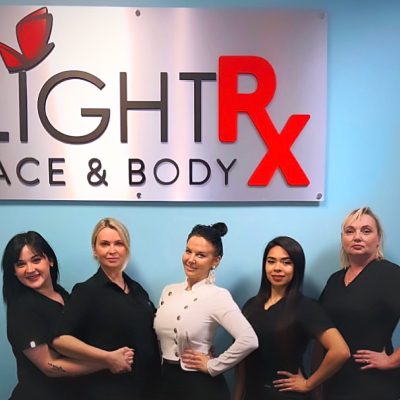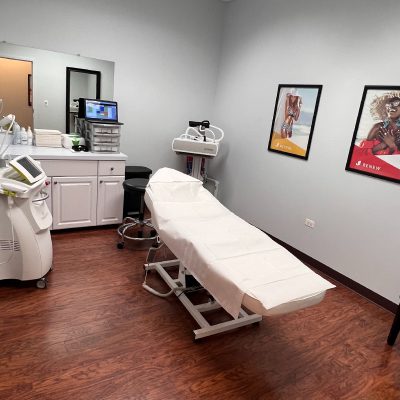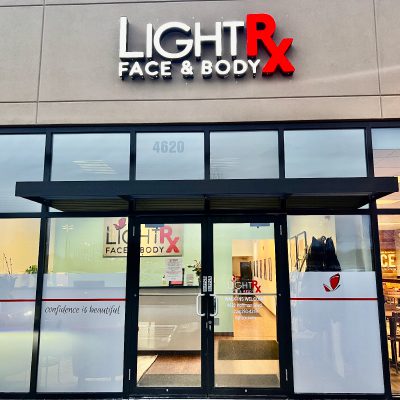 Also Serving: Chicago, Palatine, Arlington Heights, Bartlett, Elgin, Barrington, Wet Dundee, Elk Grove Village
* Individual results vary. Best results promoted by a healthy lifestyle. Images do not constitute a promise or representation of any particular outcome.
**By submitting an application, I provide my signature authorizing contact from LightRx at the telephone number provided to discuss our services. Calls may be made using automated dialing technology and SMS, I am not required to sign this document as a condition to purchase any goods or services. I understand that I can revoke this consent at any time.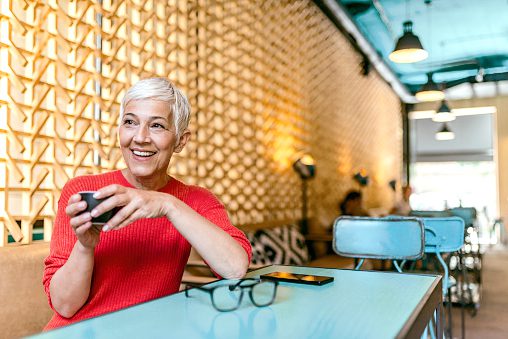 CONTACT US AT
877-721-4547
for your free consultation or fill out the form above and let our body contouring experts design a Treat2Complete custom plan, just for you.
CONTACT US