Medspa in Kansas City - Parkville
40% OFF TREATMENTS- Call now 816-537-2217
or submit the form below to schedule your free consultation:
BOOK TODAY AND RECEIVE AN ADDITIONAL $250 OFF!
WELCOME TO LIGHTRX Kansas City – Parkville
If you are looking to change the way you look, and dieting and exercise have not been enough then look no further for a solution. LightRx offers the best medspa in Kansas City. We treat a wide range of aesthetic treatments.
We treat loose and wrinkled skin, cellulite, stubborn fat, and unwanted hair. All of our devices are top of the line technology.
All of our treatments are clinically proven, safe, and administered by a trained medical professional. We provide a comfortable, results oriented experience for all of our clients. We are located for your convenience at 6109 NW 63rd Terrace, Unit #27, Kansas City, MO 64151.
Services
We offer the following treatments:
Body Contouring
Body Contouring is the combination of multiple treatments in order to achieve an overall aesthetic goal. If you want to get your beach body ready for the summer then your body contouring plan might include laser lipo, skin tightening, and cellulite removal. The laser lipo would help to eliminate any stubborn fat while the skin tightening would contract any loose skin from your body that might be unflattering. To make you feel even more confident, we could eliminate any cellulite that you may find unseemly.
One great thing about body contouring is that you do not need to wait to complete one treatment to begin another treatment. All three of these treatments can be administered in the same time period. You could come in for a laser lipo treatment for your abdominal area one week, and then return the following week for cellulite removal for your thighs.
Additionally, all of our treatments are noninvasive, meaning that there is no risk for major side effects as well as no downtime. You can come to our medspa and when you leave your treatment session immediately return to your daily activities.
Cellulite Reduction
Cellulite is a purely aesthetic condition that is caused by loosening skin allowing the layer of fat beneath the skin to push up and warp the skin. This is what creates the little undulations or "cottage cheese" appearance on the skin. Cellulite is completely harmless, it causes no pain, or health issues, but many people find it unappealing. If you have cellulite and want to reduce its appearance on your skin you can.
Cellulite removal works by heating the skin. We heat the skin using a combination of electromagnetic waves and radio frequencies. This heat catalyzes the body's natural healing process. This healing process makes a skin fiber called collagen. Collagen is responsible for the skin's tightness and elasticity. Loose skin is caused by the weakening of older collagen, so creating new collagen is what tightens the skin. As the skin tightens it pushes the fat back down and evens out the skin, which removes the appearance of cellulite.
The treatment is entirely noninvasive and safe. The skin is carefully heated to the ideal temperature to create new collagen while not damaging the skin. Additionally, because it is noninvasive there is no downtime following treatment.
Skin Tightening
Skin Tightening works in much the same way as cellulite removal. The skin is heated up in order to trigger the body's natural healing process. This process creates collagen and then that collagen does its job and tightens the skin.
There are two main differences between the skin tightening treatment and the cellulite reduction treatments. The first is the way the skin is heated. Not only do we employ radio frequencies and electromagnetic waves, but we also use low level lasers to help heat the skin. Although the same effect is achieved, the lasers allow for more of a controlled application. This extra control helps with more sensitive areas such as the face.
The second difference is the kind of result we are looking for. With cellulite we are simply trying to tighten the skin to push down the layer of fat beneath. With this kind of skin tightening, we can smooth out wrinkled skin, and we can tighten loosened skin.
Laser Lipo
If you are struggling with stubborn fat then laser lipo in Kansas City is the best treatment option for you. When dieting and exercise falls short, laser lipo can help to eliminate stubborn body fat on the thighs, buttocks, abdomen, stomach, arms, or wherever you may need to eliminate fat. It is safe, easy, and proven to be effective.
Laser lipo works by beaming low level lasers beneath the skin to heat up the fat cells. The fat cells are killed, and the fat stored is turned into glycerides and free fatty acids. These new components are then transferred to the body's muscles where they will be used for energy during your next workout. This is what normally happens in your body during exercise, but the body randomly gathers the fat it burns for energy. Laser lipo precedes the body's natural process and can target a specific area to gather the energy from. This means that the fat is burned off from the intended area.
Laser lipo is a lot safer than traditional liposuction. This is because traditional liposuction comes with all the risks of normal surgery.  Laser lipo is surgery free, meaning there is no risk of scarring, infections, internal damage, or serious complications from the anesthesia. There is also no downtime following treatment, and you can leave our clinic and return directly to your everyday life.
HydraFacial
Are you looking for a skin treatment suitable for your sensitive, dry skin that won't irritate any active rashes or blemishes? Getting a hydrafacial in Kansas City could be right for you. A hydrafacial can transform your dead skin cells into the hydrated and radiant skin you've been yearning for.
A hydrafacial is a facial rejuvenation procedure that exfoliates your skin and infuses exactly the right amount of moisture into your pores in a short amount of time. In this procedure you will experience the refreshing feeling of a facial wand siphoning out the impurities from your pores and subsequently suffusing a hydrating serum into your skin.
The entire procedure will be complete in just 30 minutes. Your skin will enjoy immediate results that include reducing your wrinkles and fine lines, minimizing blackheads, evening out your hyperpigmentation, diminishing large pores and much more.
Hydrafacials aren't limited to clients with dry skin. They are also very useful to people with oily skin and combination skin. If you struggle with having sensitive skin of any type you can rest assured that you won't be creating any unnecessary damage to your skin.
Fast Recovery
There is absolutely no recovery time associated with getting this facial procedure done. You can continue with your daily skin care routine without worrying about the potential effects harming your skin the night of or morning before your scheduled procedure.
Tailored to you
Your technician can help you reach your skin aesthetic goals by tailoring your procedure to you! Approved additives can be introduced to the treatment wand that will infuse the necessary nutrients into your skin all in one go. The tool that will be used to complete this procedure can be adjusted to be more appropriate for more delicate areas on your face.
Skin type inclusion
Do you have sensitive skin? Maybe you have skin prone to collecting oils or not retaining enough of them. Perhaps you have a little bit of both? No need to worry! This facial will not bother your skin, no matter what your skin does on a daily basis. This procedure is safe to do multiple times without interfering with your skin's texture.
Are you interested in upgrading your skincare routine by getting a hydrafacial in Kansas City? Take the next step for your skin! Call our dedicated team today at 816.537.2217 to schedule your first appointment.
Laser Hair Removal
Laser Hair removal in Kansas City is the best way to remove unwanted hair. It is safe and effective. Constant shaving and waxing can get annoying, and laser hair removal provides a more permanent solution. By using low level lasers to target and kill the hair follicles in the skin we can not only remove the hair but prevent it from growing back.
If you would like to learn more about LightRx in Kansas City please call (816) 537-2217 or schedule a free consultation. These consultations take as little as 30 minutes and are private one on one consultations with the clinic director. These consultations are designed to help you determine what treatment plan is best for you and to help you achieve a body you can be proud of.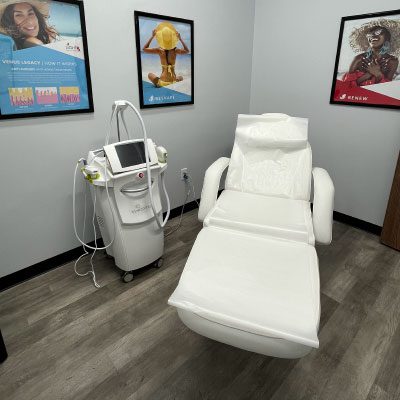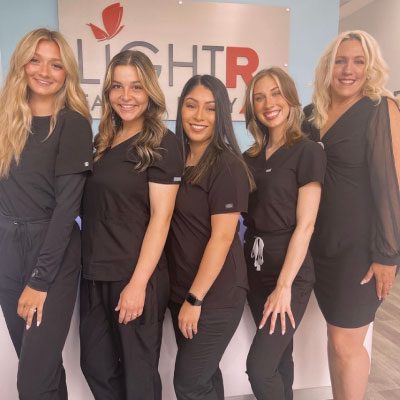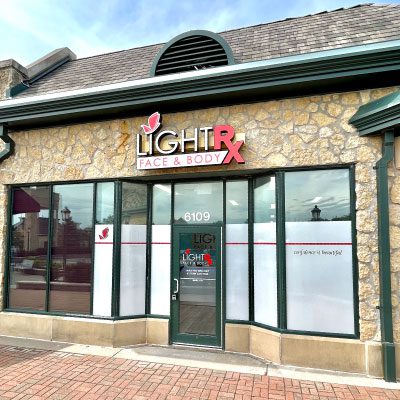 Also Serving: Overland Park, Lansing, Olathe, Gardner, Tonganoxie, Liberty, Lee's Summit
* Individual results vary. Best results promoted by a healthy lifestyle. Images do not constitute a promise or representation of any particular outcome.
**By submitting an application, I provide my signature authorizing contact from LightRx at the telephone number provided to discuss our services. Calls may be made using automated dialing technology and SMS, I am not required to sign this document as a condition to purchase any goods or services. I understand that I can revoke this consent at any time.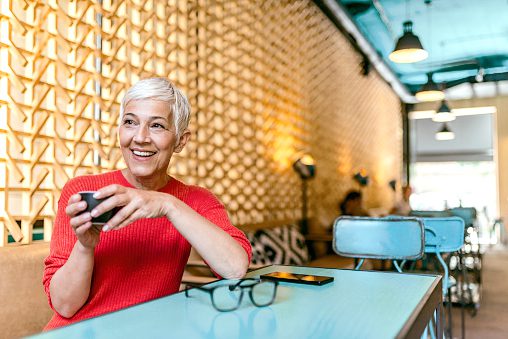 CONTACT US AT
877-721-4547
for your free consultation or fill out the form above and let our body contouring experts design a Treat2Complete custom plan, just for you.
CONTACT US