Laser Fat Removal in Kansas City
Laser Fat Removal in Kansas City
Maximizing your appearance through less invasive methods – this is the promise of laser fat removal in Kansas City. If you are struggling with problem areas of excess fat that diet and exercise just can't seem to help, then laser fat removal may be the solution for you. This medical spa treatment can help sculpt your body into the shape you desire without surgery or extended recovery times. It is often paired with skin tightening treatments as well.
The following webpage will detail the basic information you need to know about laser fat removal in Kansas City. This includes an explanation of the treatment, information about the technology we use at LightRx, and a list of frequently asked questions. We hope after reading this information you will have the confidence to schedule your free personal consultation with one of our expert staff members.
During your personal consultation, our team will evaluate your unique needs and concerns, as well as your medical history, in order to develop a treatment plan that is best suited for you. We will also take the time to answer any questions you may have about the treatment process. Once we have determined the best course of action, our team will work with you to schedule your treatment sessions. We understand that everyone's needs are different, and we are committed to providing each of our clients with the individualized care they deserve.
Your individual care may also include other medical spa treatments at LightRx. We offer laser treatments like laser lipo and laser hair removal, or non-laser treatments like body contouring, skin tightening to stimulate new collagen production, skin rejuvenation, and HydraFacial. These are all meant to help you look and feel your best and achieve your cosmetic goals. If you have any concerns about these being included in your treatment plan, feel free to discuss this during your consultation.
What Is Laser Fat Removal?
Laser fat removal, also known as laser lipolysis or laser-assisted liposuction, is a non-invasive treatment that uses targeted laser energy to break down and remove stubborn fat deposits. Unlike traditional liposuction, this treatment does not require anesthesia or incisions, making it a safer option with minimal downtime and discomfort.
How Does Laser Fat Removal Work?
During the treatment, a specially designed laser device is applied to the target area. The laser energy breaks down the fat tissue to destroy fat cells, causing it to be released from the body through natural processes like exercise and lymphatic drainage.
What Is Venus Bliss?
Venus Bliss is a specific type of laser fat removal technology offered at LightRx in Kansas City. It combines the power of laser energy with radio frequency technology for even more effective fat reduction and skin tightening results.
Can Laser Fat Removal Treat Arm Fat, Stomach Fat, Thigh Fat, and Chin Fat?
Yes, laser lipolysis can effectively reduce stubborn pockets of fat in these common treatment areas. However, it is important to note that this treatment is not a substitute for proper diet and exercise. The best results are seen in clients who maintain a healthy lifestyle alongside their treatments.
What Should I Do to Prepare for My Treatment?
Prior to your appointment, it is recommended that you stay hydrated and avoid alcohol or excessive caffeine intake. You may also be asked to refrain from taking certain medications or supplements before your treatment. Be sure to discuss any concerns with your practitioner before your appointment.
Frequently Asked Questions
Below are the answers to the most frequently asked questions that our team hears from both our new and current clients about laser fat removal. Please contact LightRx in Kansas City if you have any questions or concerns not addressed on this page.
What Are the Benefits of Laser Fat Removal?
Some advantages of laser lipolysis include minimal discomfort and downtime, targeted fat reduction, and skin tightening effects.
What Are the Side Effects of Laser Fat Removal?
The most common side effect is temporary bruising or swelling in the treatment area. These symptoms should subside within a few days.
How Long Does a Laser Fat Removal Treatment Take?
Treatment time varies depending on the size and number of areas being treated, but each session typically lasts about 30 minutes to an hour.
Is There Any Downtime After a Laser Fat Removal Treatment?
There is generally no downtime following a laser lipolysis treatment, and clients can resume their normal activities immediately.
How Many Laser Fat Removal Treatments Will I Need?
The number of treatments needed varies from person to person, but most clients see optimal results after about 2-4 sessions.
When Will I See Results After a Laser Fat Removal Treatment?
Results may be visible as soon as the swelling subsides in the treatment area, typically within a few days. However, full results may take several weeks or months as the body continues to naturally eliminate the broken-down fat cells.
Ready to Remove Stubborn Fat?
Overall, laser fat removal can be a safe and effective option for reducing stubborn pockets of fat and achieving a smoother, more toned appearance. To learn more about this treatment and if it is the best way to get rid of fat for you, contact us today to schedule your complementary consultation.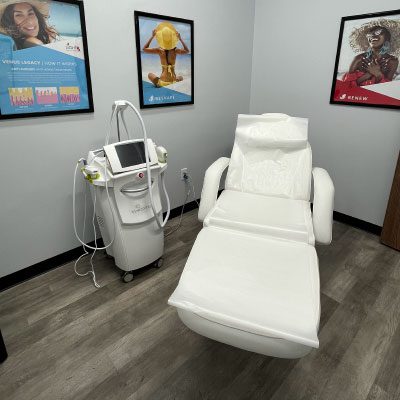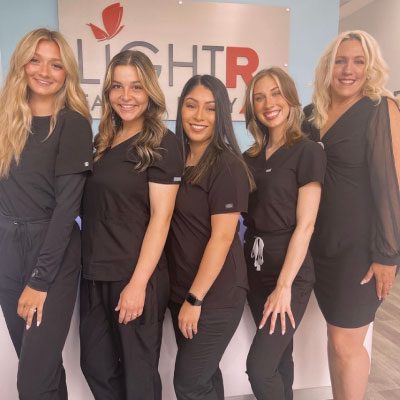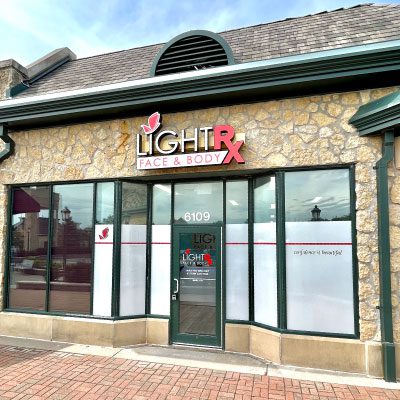 Also Serving: Overland Park, Lansing, Olathe, Gardner, Tonganoxie, Liberty, Lee's Summit
* Individual results vary. Best results promoted by a healthy lifestyle. Images do not constitute a promise or representation of any particular outcome.
**By submitting an application, I provide my signature authorizing contact from LightRx at the telephone number provided to discuss our services. Calls may be made using automated dialing technology and SMS, I am not required to sign this document as a condition to purchase any goods or services. I understand that I can revoke this consent at any time.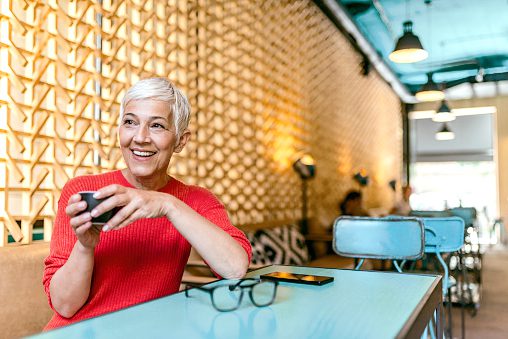 CONTACT US AT
877-721-4547
for your free consultation or fill out the form above and let our body contouring experts design a Treat2Complete custom plan, just for you.
CONTACT US