Skin Rejuvenation in Okemos
Skin Rejuvenation in Lansing
As we get older, our aging skin loses much of its elasticity and luminosity and gains texture and facial wrinkles. If you are interested in facial rejuvenation in Lansing, you have come to the right place.  Our laser resurfacing treatments can give you rejuvenated skin and treat fine lines and wrinkles, sun damage, uneven skin tone, and dullness.
There are so many skin care products, treatments, and procedures available to consumers these days that it can feel overwhelming when you are trying to decide the types of supplemental treatments you'd like to add into your overall skin care routine. Medical spas like LightRX are available to you for skin rejuvenation treatments, which are an effective, non-invasive way to improve the overall look of your skin.
Below, we will tell you everything that you need to know about skin rejuvenation and how it works, as well as the different types of skin rejuvenation Lansing LightRX offers to its clients. We will also explain our Venus Viva laser skin resurfacing treatment and the HydraFacial treatment.
No matter what cosmetic treatments you are interested in, we know you will find something you will love at Lansing LightRX.
What is Skin Rejuvenation?
When you come to LightRX for skin rejuvenation, you will receive a customized skin treatment that will improve the look of fine lines and wrinkles, dullness, scars, and discoloration.
At Lansing LightRX, we want you to feel pampered from the time you arrive until you head back out the door following your skin rejuvenation treatment. We have various ways to restore your skin to a state of natural beauty that is hydrated and luminous. Let's discuss a few of them now.
Venus Viva
The Venus Viva tool that we use at Lansing LightRX is a state of the art fractional laser  resurfacing machine that uses FDA approved radio frequencies to deliver heat to your skin's deeper layers. When the laser heat is applied, your skin will undergo microscopic changes that stimulate collagen production and skin regeneration. 
When our clients book a Venus Viva treatment, they report amazing results like the  visible improvement of acne scarring, fine lines and wrinkles, sun damage, rosacea, stretch marks, and broken blood vessels.  
Venus Viva is unique in that it uses a specialized tip that allows your esthetician to cover a larger surface area and deliver more evenly dispersed heat to the subcutaneous layers of your skin. This delivers a safer and more efficient resurfacing treatment that can be completely customized to your needs.
We hope that you have found all of the information you were looking for in our post above, but just in case, we are including some of our most frequently asked questions about skin rejuvenation at LightRX in Lansing.
How Many Sessions Will I Need to See Results?
As with most cosmetic treatments, the answer to this depends on your skin. The number of necessary sessions can fall anywhere between three to eight. Together with your esthetician, you will create a personalized treatment plan.
Do You Have Before and After Photos?
Of course we do. Please take a few minutes to browse our gallery of before and after photos here.
Will My Skin Rejuvenation Treatment Be Painful?
Again, this will depend on the sensitivity level of your skin. It isn't uncommon for clients of fractional radiofrequency resurfacing to feel some mild discomfort from the energy of the laser technology. Any discomfort should be mild and short-lived, however.
How Long Will My Results Last?
If you have an effective skin care routine, protect your skin from the harmful effects of the sun, and are generally thoughtful about caring for your skin, you can maximize the effects of your skin rejuvenation treatment. Our recommendation is to schedule a "touch up" once or twice a year.
Call LightRX Today to Schedule Your Free Consultation!
You have nothing to lose when you come to LightRX for a totally free consultation. You deserve to treat yourself! Call us at 877-721-4547 or email us by clicking here.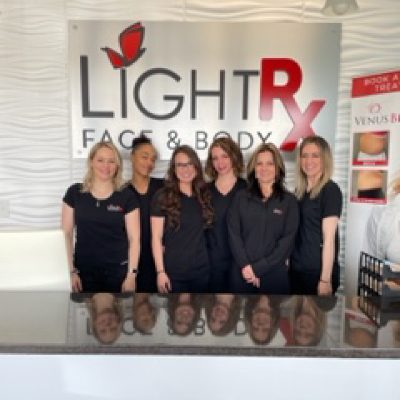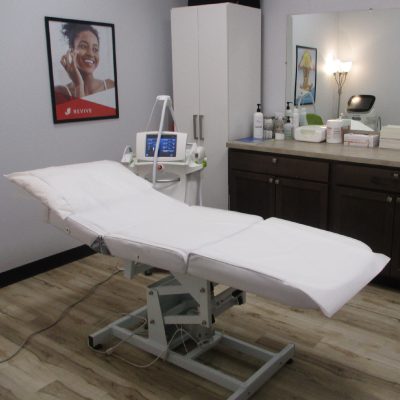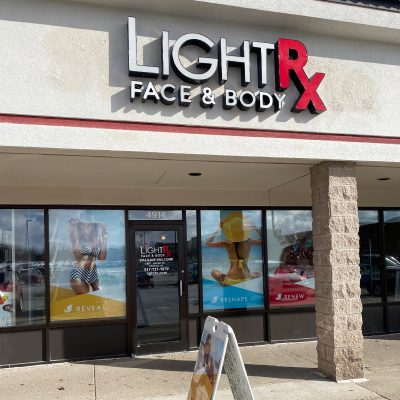 Also Serving: Lansing, East Lansing, Williamston, Mason, Webberville
* Individual results vary. Best results promoted by a healthy lifestyle. Images do not constitute a promise or representation of any particular outcome.
**By submitting an application, I provide my signature authorizing contact from LightRx at the telephone number provided to discuss our services. Calls may be made using automated dialing technology and SMS, I am not required to sign this document as a condition to purchase any goods or services. I understand that I can revoke this consent at any time.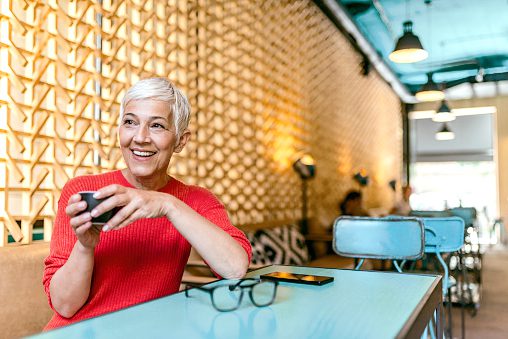 CONTACT US AT
877-721-4547
for your free consultation or fill out the form above and let our body contouring experts design a Treat2Complete custom plan, just for you.
CONTACT US