Skin Rejuvenation in San Antonio
50% OFF TREATMENTS- Call now 210-764-5919
or submit the form below to schedule your free consultation:
BOOK TODAY AND RECEIVE AN ADDITIONAL $250 OFF!
Skin Rejuvenation in San Antonio
Skin rejuvenation is a broad term that can refer to a variety of different medical spa treatments. In general, skin rejuvenation is designed to improve the appearance of your skin, making it look smoother, brighter, and giving you a more youthful appearance. 
At LightRx, we use the latest in skin care technology for skin rejuvenation in San Antonio including Venus Viva and HydraFacial. Both of these treatment methods can be tailored to your individual needs as a client, making it possible for you to meet your goals and achieve rejuvenated skin.
Skin rejuvenation is an increasingly popular treatment option, as it can provide clients with smoother skin and increased self-confidence. If you are interested in learning more about skin rejuvenation in San Antonio, please contact our staff at LightRx in San Antonio today to schedule your free personal consultation. 
During your consultation, we will be happy to answer any of your questions and help you determine if this treatment is right for you. We will get to know you as a client and gain an understanding of your cosmetic goals for skin health, weight loss, fat loss, and body health. We use the information you provide us to create a personal treatment plan for your skin rejuvenation in San Antonio.
Your personal treatment plan will detail the number of treatments you will need to reach your goals as well as the frequency at which you will need to receive treatment. It is important that you follow your customized treatment plan. It is also recommended that you consider one or more adjacent medical spa treatments to not only achieve your cosmetic goals but exceed them.
Adjacent medical spa treatments that have worked well for our other clients include skin tightening, body contouring, and laser treatments such as laser fat removal, laser hair removal, and laser lipo.
What Is Skin Rejuvenation in San Antonio?
Skin rejuvenation in San Antonio refers to any treatment that helps improve the appearance and health of aging skin. This could include treatments such as laser skin resurfacing, microneedling, chemical peels, and more. 
At LightRX in San Antonio we use Venus Viva, Hydrafacial, and fractional laser resurfacing technology to improve common signs of aging such as facial wrinkles, fine lines, age spots, sun damage, and uneven texture and tone.
What Is Venus Viva?
Venus Viva is a non-surgical skin resurfacing treatment that can improve the appearance of scars, wrinkles, and uneven skin tone. It uses radiofrequency energy and tiny pins to create controlled, painless micro-injuries on the surface of the skin, triggering your body's natural healing response for improved texture and overall appearance.
What Is HydraFacial?
HydraFacial is a multi-step treatment that cleanses, exfoliates, extracts impurities, and nourishes the skin with serums customized for your specific skin care needs. It can be used to address a variety of concerns from fine lines and wrinkles to dark spots and congestion. 
Frequently Asked Questions
Below you will find the answers to the most frequently asked questions that our team hears from both our new and our existing clients about skin rejuvenation. Please contact our staff of cosmetic professionals at LightRx in San Antonio if you have any questions or concerns not addressed on this page. 
How Long Does the Skin Rejuvenation Process Take?
This depends on the specific treatment being performed and the area being treated. Some treatments, such as HydraFacial, are completed in a single session while others may require multiple sessions to achieve desired results.
How Long Does It Take to See Results from Skin Rejuvenation?
Results can vary based on the individual and the specific treatment being performed, but some patients may notice improvements in their skin immediately following a treatment. Continued improvements can often be seen over the course of several weeks or months.
How Long Can I Expect to Experience the Results from Skin Rejuvenation?
Results from most skin rejuvenation treatments typically last for several months. To maintain the results, it is important to follow up with maintenance treatments and commit to a good skincare routine.
What Is the Total Cost of Skin Rejuvenation?
The cost of skin rejuvenation can vary depending on the specific treatment being performed and the area being treated. Our team at LightRx in San Antonio will discuss pricing options with you during your consultation.
Ready to Experience Rejuvenated Skin in San Antonio?
Our specialists at LightRx would love to help guide you through your journey to skin rejuvenation in San Antonio. Schedule a free consultation with us today to get started!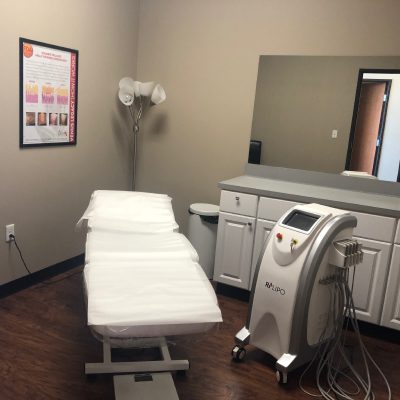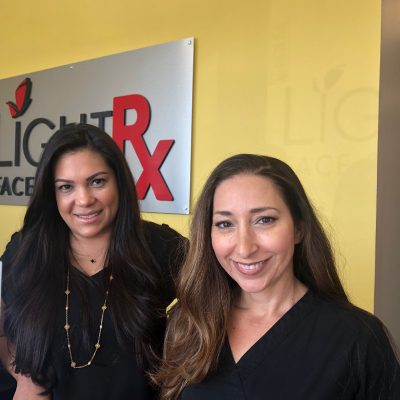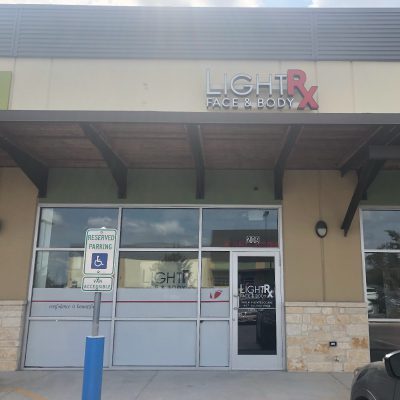 Also Serving: Shavano Park, Castle Hills, Timberwood Park, Live Oak, Fair Oaks Ranch, Selma, Convere, Schertz
* Individual results vary. Best results promoted by a healthy lifestyle. Images do not constitute a promise or representation of any particular outcome.
**By submitting an application, I provide my signature authorizing contact from LightRx at the telephone number provided to discuss our services. Calls may be made using automated dialing technology and SMS, I am not required to sign this document as a condition to purchase any goods or services. I understand that I can revoke this consent at any time.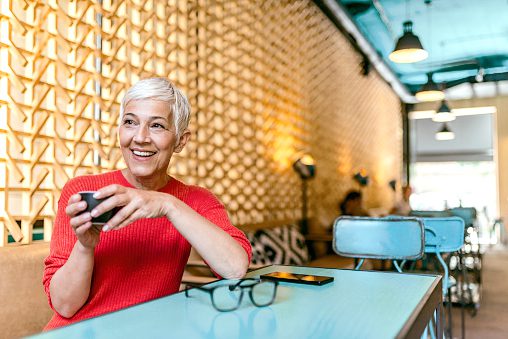 CONTACT US AT
877-721-4547
for your free consultation or fill out the form above and let our body contouring experts design a Treat2Complete custom plan, just for you.
CONTACT US