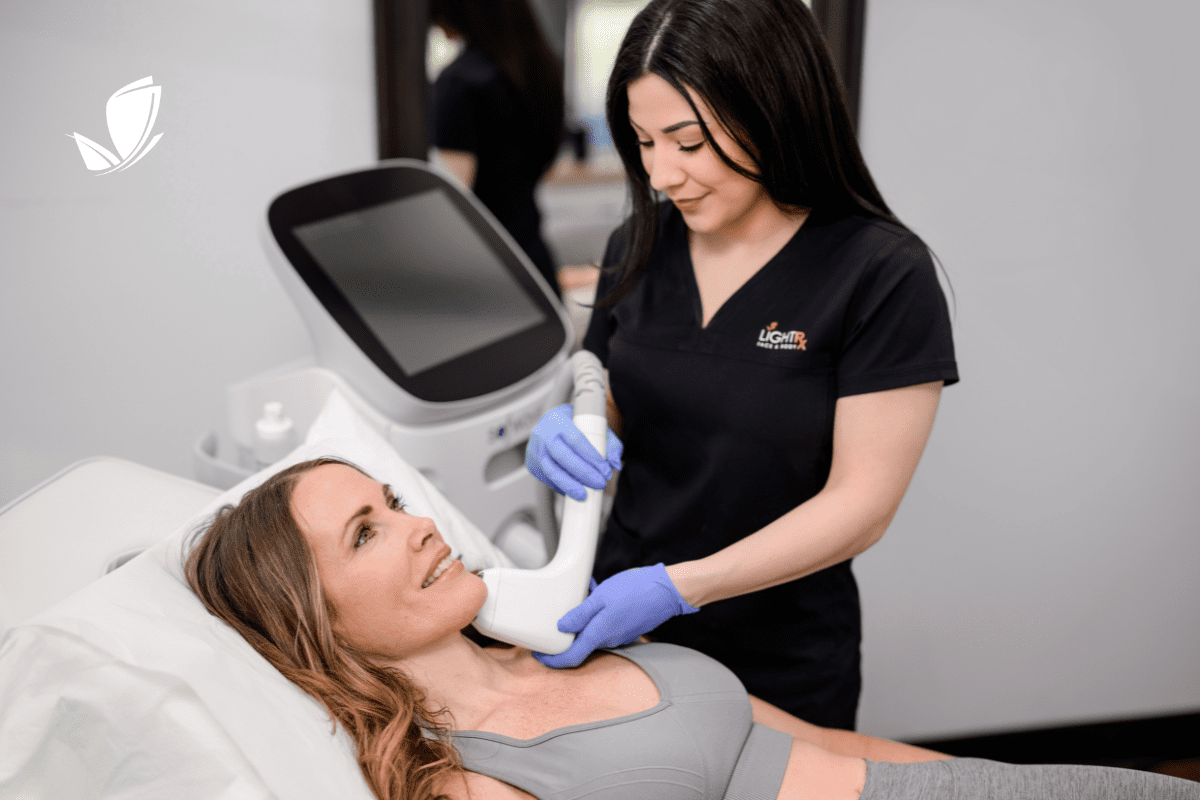 Inside Look at Sofwave
We know the appearance of wrinkles and loose skin becomes more visible as we get older. Those annoying lines and hanging skin can make us feel less confident in how we look. However, there is a safe and effective technology designed to give you tight, firm and vibrant skin. Here's an inside look at Sofwave.
What is Sofwave?
Sofwave works similarly to how all non-invasive skin tightening treatments work, by heating up the skin and activating the body's natural healing process to regenerate collagen. The technology stands out with the unique Synchronous Ultrasound Parallel Beam Technology SUPERB™ that delivers the heat to the correct depth of the skin at 1.5mm in the mid dermis. Additionally, Sofwave comes equipped with an integrated cooling mechanism designed to protect the uppermost skin layer from burning. Once heated the treatment zones activate the body's natural healing response, called neocollagenesis, which increases and regenerates the collagen in the skin, leading to the reduction in fine lines and wrinkles.
How long does a Sofwave treatment last and when can I see results?
A single Sofwave treatment takes as little as 30 to 45 minutes, so you do not need to block out a significant chunk of your day. Clients often see some results within the first week of the treatment session, however full results may take more time. An additional session may also be required depending on how the skin responds to the initial treatment or how severe the wrinkling or lines are. The treatment and collagen regeneration can take up to three months for full results and clients should see gradual improvement of lines and wrinkles. During a consultation, our experts will customize the right plan tailored to the clients' needs.
Why should I consider a Sofwave treatment?
Softwave treatments reveal refreshed skin to leave you with a younger appearance. Clients come in with facial wrinkling and leave with a rejuvenated visage. A Sofwave treatment is similar to getting a facelift because it targets skin hanging on the jowls and neck, but removes the process of having a surgery. If you want to achieve a lifted effect to your skin, then Sofwave is the perfect technology for you!
Are there any side effects to Sofwave?
There are some side effects, although they are uncommon and rare. Clients may see some redness of the skin in the treated area or some mild swelling, but most side effects disappear within 36 hours. During treatments, most clients feel a warmness of the skin, but any discomfort can be managed during treatment with an application of a topical anesthetic. After the treatment clients do not experience persistent pain or tenderness that would delay a return to normal activities—making Sofwave a safe and convenient nonsurgical solution to tighten your skin.
It's time to reveal the vibrance of your skin and say goodbye to pesky lines and loose skin! Sofwave could be the right technology to help you meet your beauty goals. Book a free consultation to learn more today!