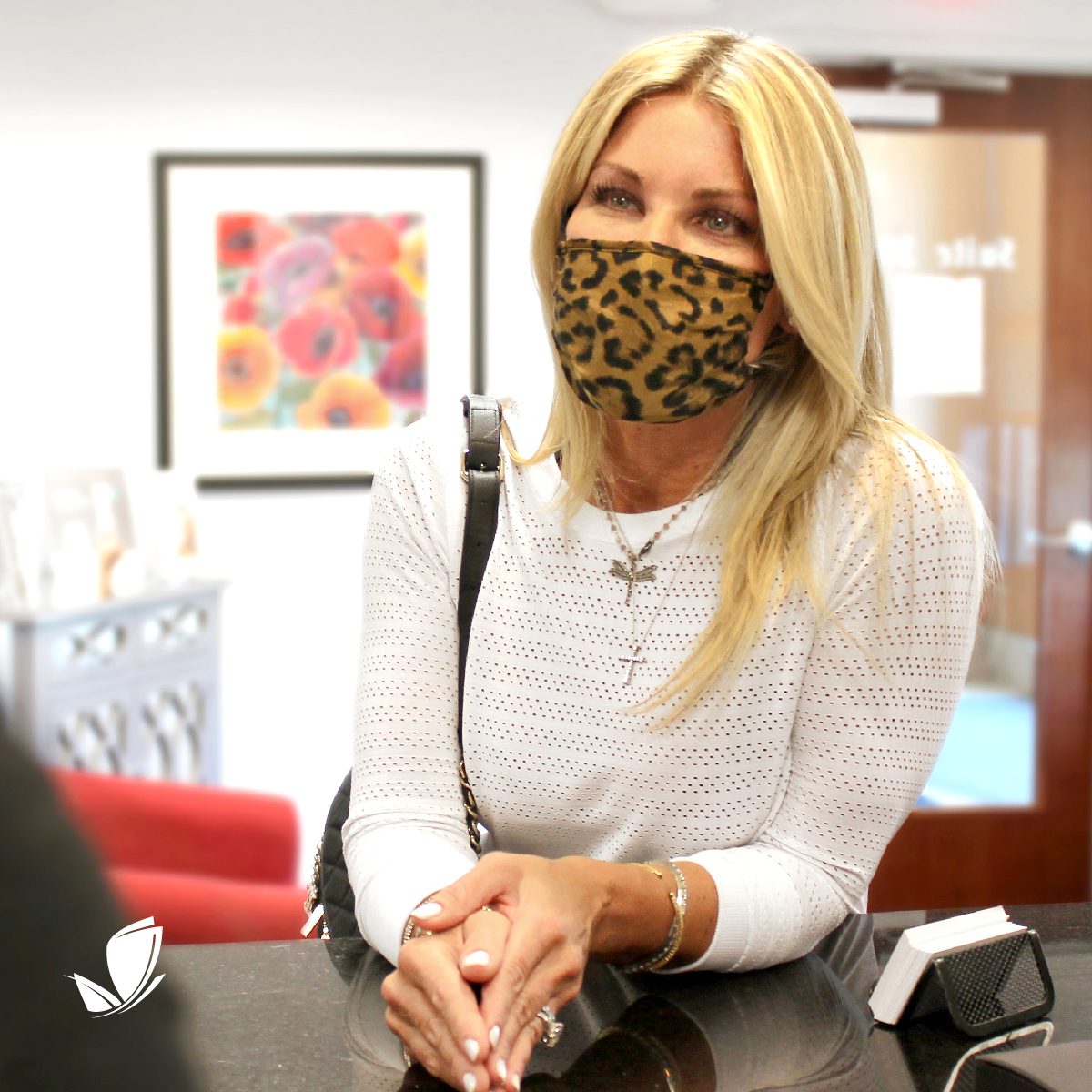 What to Expect at Your Free LightRx Consultation | LightRx MedSpa
So, you're thinking about starting beauty treatments and signed up for a free consultation with LightRx. While it can be a bit nerve-wracking to take the first step towards achieving your body goals, the enhanced confidence and happiness that can ultimately result from medspa treatments is well worth it.
All of our consultees are treated to a complimentary, introductory, non-discriminatory session with one of LightRx's expert Beauty Consultants. It's completely normal to feel apprehension about embarking on a life-changing experience such as this, and our consultants do a great job of making you feel heard (without the pressure), but we know it helps to have an idea of what you're going into.
To help you feel more comfortable about this pivotal and exciting moment, here is what you can expect during one of our free and private consultations.
Step 1: A Tour of the LightRx Clinic
 From the moment you enter a LightRx clinic, it's evident that your safety is a top priority. Our facilities are meticulously cleaned and maintained, and our health measures are comprehensive. A friendly and knowledgeable member of our staff will greet you and take you on a tour of the entire facility, including all treatment rooms and the technology that accompanies each, including:
SculpSure
Venus Legacy
RxLipo
Venus Viva
Venus Glow
IPL PhotoFacial
Laser Hair Removal
This tour allows you to see firsthand who performs our treatment services, where your treatments will be completed and how treatments work, so you can feel confident in the type of services you'd like to feel your best.
Step 2: Customized Treatment Plan
At LightRx, customization plays an important role in ensuring your treatment is exactly right for your beauty needs. After your tour, you'll sit with our Beauty Consultant, who will describe the ins and outs of every service and serve as a resource for information, pricing, specialized options and more. Our services include:
Treat2Complete
Body Contouring
Glow 3D Aqua Facial
Tribella
Cellulite Reduction
Laser Lipo
Skin Tightening
Laser Hair Removal
Jan Marini Skin Care
Together, you will create a custom treatment plan that covers every desired area of your body. This pressure-free process makes certain that you choose us simply because we offer the best possible results.
Step 3: Schedule Your Treatment
Once you've created your perfect treatment plan and discussed pricing and financing options with your LightRx Beauty Consultant, it's time to schedule your first treatment! This can be done right after your initial consultation, or over the phone after you've had more time to review the information provided during the consultation. After you set a date and time, you will be given pre-treatment instructions to ensure your experience is perfect.
We hope this simple, three-step process has given you a deeper look at what to expect when you set up a complimentary LightRx consultation. If you still need to set one up at a location near you, click here.
No matter which treatment you're considering, you can rest assured that our services are offered at a remarkably competitive value—a testament to our tailor-made treatment packages, skillful specialists and superior medspa experience.
We can't wait to help you discover a brighter, healthier self!