HydraFacial in Colorado Springs, CO
HydraFacial in Colorado Springs
If you're in Colorado Springs looking for a facial treatment that can repair damage, rejuvenate your skin, and reverse signs of visible aging, a HydraFacial may be the perfect option for you.
HydraFacial is a non-invasive treatment that can be used to improve the appearance of your skin and promote overall skin health. It is one of the most popular medical spa treatments available today.
In this article, we will discuss what HydraFacial is and how it's different from other hydradermabrasion treatments. We will also go over what to expect at your appointment and answer some of the most common questions people have about HydraFacials.
What is a HydraFacial?
A HydraFacial is a type of hydradermabrasion facial treatment that uses a special device to cleanse, exfoliate, and hydrate the skin. It's less invasive than other youth-enhancing treatments such as dermal fillers and Botox and achieves comparable results if performed regularly.
The HydraFacial device uses a vacuum-like suction to remove impurities from the pores. It also uses serums to nourish and revitalize the skin.
HydraFacials can treat a variety of skin concerns, including fine lines and wrinkles, sun damage, acne, enlarged pores, and hyperpigmentation.
HydraFacial: How it Works
A HydraFacial uses a patented Vortex-Fusion device that easily dislodges impurities from deep within the skin. At the same time, the spiral design of the HydroPeel tips administers a super hydrating nourishing serum that revitalizes and fortifies your skin.
HydraFacials are usually performed as a series of three or six treatments. Each treatment lasts for about 30 minutes. HydraFacial appointments are typically spaced one to two weeks apart. It's recommended to undergo HydraFacial treatment a few times a year as part of your regular skincare regimen.
What to Expect at Your HydraFacial Appointment
During a HydraFacial treatment, you will lie down on a bed or recline in a chair. Your esthetician will cleanse your face with a mild cleanser before applying the HydraFacial device.
The device will be moved across your face in a gentle, circular motion. You may feel a slight suctioning sensation as the device removes impurities from your pores and performs a deep cleanse of your skin.
After your HydraFacial treatment, you will notice that your skin looks and feels softer and smoother. Your complexion will be more even and radiant.
After a HydraFacial session, you'll need to take some precautions to ensure optimum results.
Keep your face dry for at least six hours.
Do not wash your face, take a shower, or physically exert yourself to the point of perspiration.
Avoid certain beauty products, such as exfoliants.
Stay out of the sun and wear SPF50 sunscreen for at least two weeks. Avoid artificial UV light as well, such as light therapy.
Hydrafacial FAQ
It's common to have a few questions about a new beauty treatment. Here are some of the most common inquiries about Hydrafacial. Here are a few of the most frequently asked questions.
What does a HydraFacial do?
A Hydrafacial cleanses, exfoliates, and hydrates the skin while removing dead skin cells and other impurities from the pores. It also uses serums to nourish and revitalize the skin. Hydrafacials address a number of common skin concerns.
What are the side effects of HydraFacial?
You may experience some mild redness or irritation immediately after your treatment, but this should subside within a few hours.
Do HydraFacials make you look younger?
Hydrafacials can be used to improve the appearance of your skin and make you look younger. It can also prevent further aging.
How much does a HydraFacial cost?
The cost of a HydraFacial will vary depending on the location, provider, and number of treatments you receive. HydraFacials typically range in price from $150 to $300 per treatment. Some medical spas may offer package deals or discounts if you purchase a series of treatments.
What age is best for HydraFacial?
Hydrafacials are safe for people of all ages.
Is HydraFacial safe for all skin types?
Hydrafacials are safe for all skin types. However, if you're experiencing skin irritation, such as a rash or rosacea flareup, you should wait until your skin clears up to undergo HydraFacial treatment.
Final Thoughts
A HydraFacial is one of the best facial treatments available today. Consider incorporating a HydraFacial into your skincare routine on a quarterly basis to reap the rewards of this state-of-the-art medspa therapy.
If you have questions about HydraFacial, feel free to call LightRx and speak with one of our experts. If you're looking for a HydraFacial in Colorado Springs, contact LightRx today to schedule a personal consultation.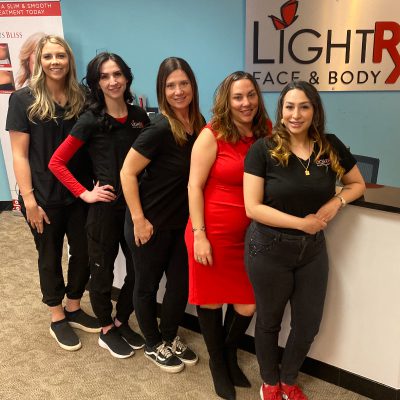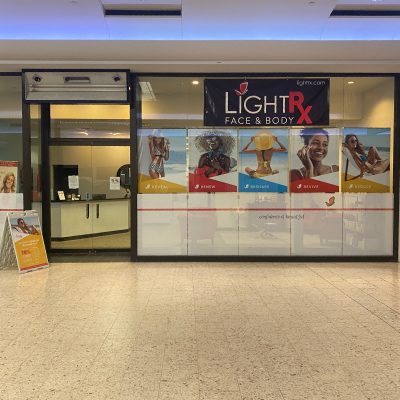 Also Serving: Manitou Springs, Cimarron Hills, Fountain, Falcon, Woodlan Park, Monument, Black Forest
* Individual results vary. Best results promoted by a healthy lifestyle. Images do not constitute a promise or representation of any particular outcome.
**By submitting an application, I provide my signature authorizing contact from LightRx at the telephone number provided to discuss our services. Calls may be made using automated dialing technology and SMS, I am not required to sign this document as a condition to purchase any goods or services. I understand that I can revoke this consent at any time.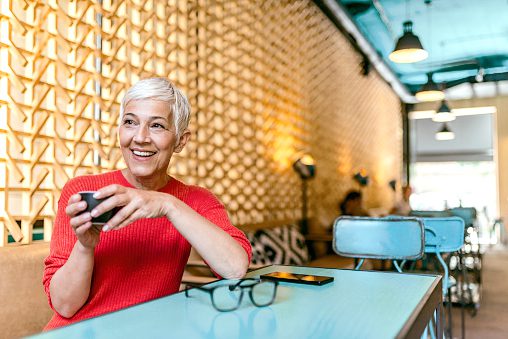 CONTACT US AT
877-721-4547
for your free consultation or fill out the form above and let our body contouring experts design a Treat2Complete custom plan, just for you.
CONTACT US