Skin Tightening in Indianapolis
Skin Tightening in Indianapolis
When it comes to options for skin tightening Indianapolis residents choose LightRx. If you've got concerns about loss of elasticity, wrinkles, or sagging skin, skin tightening treatment might be right for you. At LightRx, we offer some of the most advanced medspa treatments available. If you are interested in wrinkle reduction Indianapolis residents need to look no further than LightRx.
You've got choices for what treatment you choose, and you may have questions about whether skin tightening is right for you. We'll tell you everything you need to know to make the best decision about how you can reduce wrinkles without plastic surgery.  
What is Skin Tightening?
If you're looking for non-surgical treatments, skin tightening may be for you. This treatment uses radiofrequency and magnetic pulses to create heat under the skin, which shrinks fat cells and stimulates new collagen production. With that new collagen comes firmer, tighter skin with less lines and wrinkles. 
For wrinkle reduction Indianapolis clients find the treatment can help a number of concerns, including:
Wrinkles

Fine lines

Skin laxity

Cellulite

Stubborn fat areas

Skin texture
How Does Skin Tightening Work?
Skin tightening works through radio frequency technology that creates heat that penetrates the surface of the skin to the layers of subcutaneous fat. This triggers fat cells to be destroyed, releasing fatty acids that are metabolized by the body. In response, new collagen production is stimulated, and, over the course of the next few weeks, you'll notice smoother skin and firming in the treatment area.
What to Expect at your Appointment
Before you begin treatment, you'll have a consultation with one of our experienced providers to discuss your facial rejuvenation or body sculpting goals. If you decide skin tightening is for you, the treatment begins with an application of conductive gel to facilitate the radiofrequency energy. The skin tightening device, Venus Legacy, is passed over the skin for a duration of 30-45 minutes, depending on the area being treated.
Venus Legacy is completely painless, though you may feel a warm sensation as the device passes over the skin. Following the session, you may notice some redness or swelling in the treatment area as the body begins to respond to treatment. This is normal and won't last longer than a few hours.
Most clients begin to see amazing results within a few weeks of treatment. Optimal results are generally obtained by getting five to eight sessions spread out over the course of three to six months.
Venus Legacy for Skin Tightening and Wrinkle Reduction
LightRx is proud to offer the patented The Venus Legacy™ treatment for skin tightening, wrinkle reduction, body contouring, and body sculpting. The state-of-the-art technology uses radio frequency and magnetic pulses to reduce fat and tighten skin. 
Other treatments like plastic surgery or certain laser treatment are invasive and require recovery time. With Venus Legacy, the treatment triggers a natural response in the body to provide the results you want. The treatment can be precisely targeted to specific body parts like the face, neck, stomach, or thighs.
Skin Tightening and Wrinkle Reduction FAQ
How long does skin tightening treatment take?
Treatment time will depend on the area being treated, though most sessions for skin tightening last between 30 and 60 minutes. Larger areas may require more time to treat.  
Is laser skin tightening treatment safe?
Our skin tightening treatments are clinically approved and safe for all skin types. There will be minimal side effects that subside just a few hours after treatment.  
How long does laser treatment last?
Because collagen protein in the skin breaks down naturally over time, skin tightening is not a permanent solution. Many clients can see results that last up to three years with proper sun protection, skin care, and exercise. Clients also find that repeated treatments help create longer-lasting results.
How much does a skin tightening treatment cost?
For wrinkle reduction Indianapolis clients can expect the treatment cost to vary by the area being targeted and the current condition of the area. We offer options to make your treatment as affordable as possible. During your initial consultation, your provider will discuss what your treatment plan might cost and how to align that with your budget. LightRx also offers package deals and a rewards program. 
Skin Tightening and Wrinkle Reduction Kansas City: Final Thoughts
If you want to smooth your skin and reverse signs of aging, choose the skin tightening Indianapolis residents turn to most often. At LightRx, we offer a complimentary consultation on all services so you can get the information you need to make the best choice. Contact us to schedule an appointment today.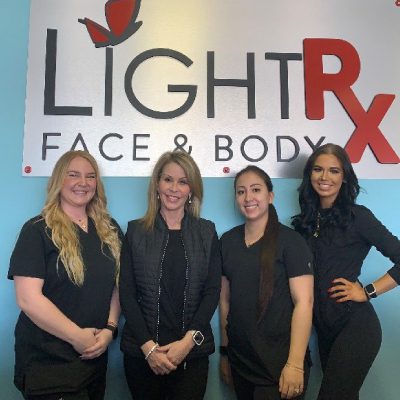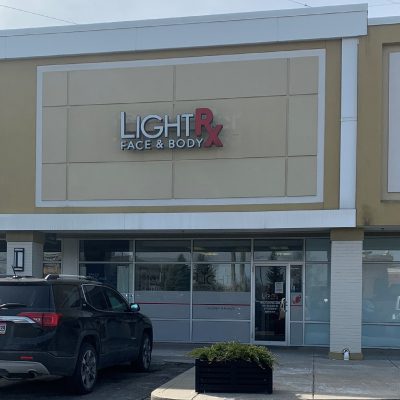 Also Serving: Carmel, Noblesville, Zionsville, Greenfield, Beech Grove, Avon, Plainfild, Brownsburg
* Individual results vary. Best results promoted by a healthy lifestyle. Images do not constitute a promise or representation of any particular outcome.
**By submitting an application, I provide my signature authorizing contact from LightRx at the telephone number provided to discuss our services. Calls may be made using automated dialing technology and SMS, I am not required to sign this document as a condition to purchase any goods or services. I understand that I can revoke this consent at any time.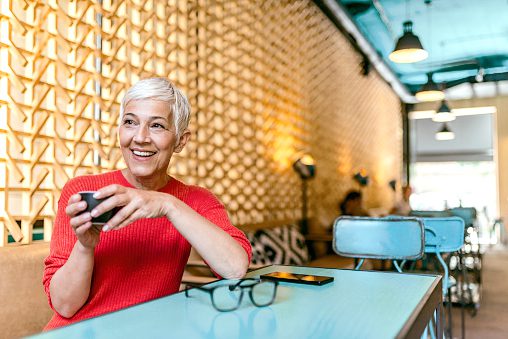 CONTACT US AT
877-721-4547
for your free consultation or fill out the form above and let our body contouring experts design a Treat2Complete custom plan, just for you.
CONTACT US