Laser Fat Removal in Naperville, IL
40% OFF TREATMENTS- Call now 630-424-3635
or submit the form below to schedule your free consultation:
BOOK TODAY AND RECEIVE AN ADDITIONAL $250 OFF!
Laser Fat Removal in Naperville
If you're looking for a less invasive method than liposuction or a tummy tuck, laser fat removal may be the right choice for you. This treatment uses laser energy to break up and destroy fat cells, which can then be eliminated by the body. Laser fat removal is the best way to get rid of fat in specific areas. Common target areas for laser fat removal include the arm, stomach, thigh, and chin. 
This page will detail the information you need to know about laser fat removal including what this medical spa treatment is, how it works, and the laser fat removal technology we use at LightRx Naperville. 
Please contact our staff of professional medical spa technicians if you have any questions or concerns that are not addressed on this page. They can answer them all and create a personal treatment plan for you. Your personal treatment plan will cover how many treatments you will need to receive and the frequency at which you need to receive them to achieve your goals. 
Your technician will also offer recommendations for adjacent cosmetic treatments that can not only help you reach your body health, skin care, and weight loss goals, but exceed them. These adjacent treatments could include other laser treatments like laser lipo. They could also include non-laser treatments like skin tightening, body contouring, skin rejuvenation, or HydraFacial.
What Is Laser Fat Removal?
Laser fat removal, also known as laser lipolysis or laser-assisted liposuction, is a non-invasive treatment used to melt and remove stubborn pockets of fat tissue. It can be used as an alternative to traditional liposuction to target specific areas such as the arms, stomach, thighs, and chin.
How Does Laser Fat Removal Work?
During the treatment, a specialized laser fiber is inserted through small incisions in the skin and emits high-heat energy to melt the fat cells. The melted fat deposits are then suctioned out using a traditional liposuction technique.
One popular option for laser fat removal is Venus Bliss, which uses radio frequency technology in addition to lasers for even more efficient fat melting and skin tightening effects.
What Is Venus Bliss?
Venus Bliss is an FDA-approved technology that combines radio frequency technology and laser energy to target and destroy fat cells and stimulate new collagen production in the treatment area. This results in not only reduced fat, but also improved skin tightness for a smoother appearance.
Arm Fat Removal
Laser lipo can effectively remove excess fat on the upper arms, creating a more toned appearance.
Stomach Fat Removal
The stomach is a common problem area for unwanted pockets of fat, and laser lipo can help sculpt and contour the stomach for a slimmer look.
Thigh Fat Removal
Laser lipo can be used to reduce stubborn inner or outer thigh bulges, creating sleeker thighs.
Chin fat removal: In addition to improving the appearance of a double chin, laser lipo can also improve the appearance of jowls and create a more defined jawline.
Preparing for Your Treatment
It is important to limit sun exposure in the treatment area and avoid tanning for several weeks before and after your treatment.
Frequently Asked Questions
Below are the most common questions that our team of medical spa professionals hear from both our new and our current clients about laser fat removal. Please contact LightRx in Naperville if you have any questions or concerns not addressed on this page. 
What Are the Benefits of Laser Fat Removal?
Some benefits include minimal discomfort during and after the treatment, little downtime, targeted fat reduction in specific areas, and improved skin tightening in the treatment area.
What Are the Side Effects of Laser Fat Removal?
There may be some temporary side effects such as swelling, bruising, and redness in the treatment area. These side effects should subside within a few hours after treatment.
How Long Does a Laser Fat Removal Treatment Take?
The length of the treatment will depend on the size and number of the treatment areas. Generally, each area takes about 30 minutes to an hour to treat.
Is There Any Downtime After a Laser Fat Removal Treatment?
There is minimal downtime after laser fat removal in Naperville and clients can immediately resume their normal activities.
How Many Laser Fat Removal Treatments Will I Need?
The number of treatments needed will vary for each individual depending on their specific goals and amount of fatty tissue in the treatment area.
When Will I See Results After a Laser Fat Removal Treatment?
Typically, results can be seen within a few weeks and continue to improve as the body naturally eliminates the melted fat cells. It is important to maintain a healthy diet and a regular exercise routine for long-lasting results.
Ready to Experience Laser Fat Removal in Naperville?
Laser fat removal can help you achieve the body you've always wanted. If you are ready to see real results that make you feel more confident in your body, then please contact our staff at LightRx in Naperville today to schedule your free personal consultation. We look forward to helping you look and feel your best!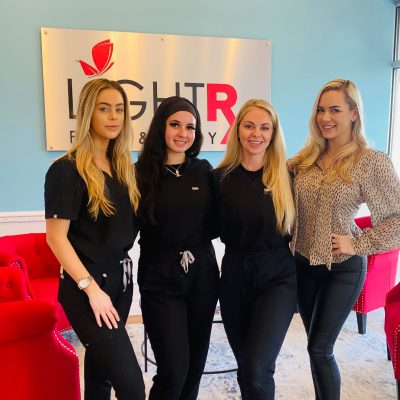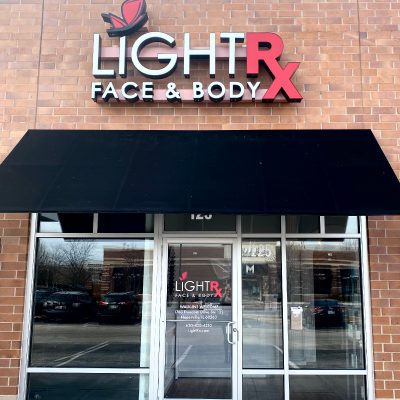 Also Serving: Chicago, Aurora, Plainfield, Bolingbrook, Romeoville, Wheaton, Batavia, Oswego, Montgomery, Lemont, Lockport
* Individual results vary. Best results promoted by a healthy lifestyle. Images do not constitute a promise or representation of any particular outcome.
**By submitting an application, I provide my signature authorizing contact from LightRx at the telephone number provided to discuss our services. Calls may be made using automated dialing technology and SMS, I am not required to sign this document as a condition to purchase any goods or services. I understand that I can revoke this consent at any time.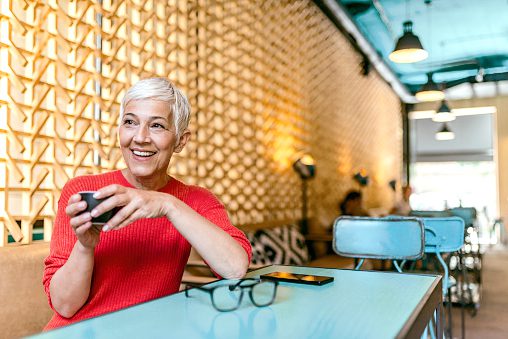 CONTACT US AT
877-721-4547
for your free consultation or fill out the form above and let our body contouring experts design a Treat2Complete custom plan, just for you.
CONTACT US