MedSpa in Tysons Corner, VA
40% OFF TREATMENTS- Call now 703-576-8835
or submit the form below to schedule your free consultation:
BOOK TODAY AND RECEIVE AN ADDITIONAL $250 OFF!
Welcome to LightRx Tysons Corner
If you are looking for a top-notch Medspa in Tysons Corner, look no farther than LightRx. We offer a variety of medical spa treatments to help you achieve your desired aesthetic. Our highly trained cosmetic technicians use state-of-the-art technology for laser lipo to target and eliminate stubborn fat and destroy fat cells without surgery or downtime. We also offer laser hair removal treatments to permanently reduce unwanted hair growth in a specific area so you can say goodbye to shaving and waxing and hello to smooth, hair-free skin.
Additionally, our non-laser treatments including body sculpting, skin tightening, skin rejuvenation, and HydraFacial can smooth and tighten the skin on your thighs, buttocks, and arms. These non-surgical treatments are designed to improve texture and tone while also restoring hydration.
If you are interested in any of the medical spa treatments detailed on this page or if you want to know which ones would be best for your skin type and cosmetic goals, we invite you to schedule a personal consultation today. Your personal consultation is the first step in your journey towards the body you've always wanted.
During your personal consultation, you will meet with one of our professional technicians at our medspa in Tysons Corner. They will review your medical history with you as well as your cosmetic goals for your body health, skin health, fat loss, and weight loss. They will use this information to recommend medical spa treatments that will help you achieve your cosmetic goals. 
This may include a combination of the treatments offered at our medspa in Tysons Corner as our clients who see the best results often combine two or more adjacent medical spa treatments to not only achieve their cosmetic goals but exceed them. 
SERVICES
We offer the following treatments:
Body Contouring in Tysons Corner
Body contouring in Tysons Corner is a series of cosmetic treatments that are designed to help you achieve a more sculpted and toned body. This plan may include adjacent treatments like laser lipo or skin tightening to get your body beach ready. Each of these treatments has a unique benefit surrounding removal of fat tissue or unflattering skin areas.
What many of our clients enjoy about body contouring in Tysons Corner is that there is no downtime needed between treatments. All of these can be done at the same time in a safe way when done by one of our trained professionals. 
These medical spa treatments can be used on the stomach, thighs, arms, and back to sculpt your body into the shape you desire.
Cellulite Reduction in Tysons Corner
Cellulite is what causes the "cottage-cheese" appearance of skin. This happens when skin loosens with age and the underlayer of fat pushes up to fill the space, causing the loose skin to warp. While cellulite is harmless and is not a cause of pain or health problems, it is an unappealing cosmetic appearance.
Battling cellulite can feel like an uphill battle but LightRx has solutions for you. Cellulite reduction in Tysons Corner is entirely non-invasive and safe when performed by one of our professionals at our medspa in Tysons Corner. It does not damage the skin and it stimulates the new collagen production that your skin needs.
Laser Skin Tightening in Tysons Corner
Laser skin tightening in Tysons Corner is another part of the body contouring treatment plan and works in a similar way to cellulite removal. The main difference between these two treatments is in the way the skin is heated and the results that you can expect.
For laser skin tightening in Tysons Corner we use radio frequency technology and electromagnetic waves in combination with low level lasers to heat the skin, trigger the body's healing process, and create new collagen to tighten the loose skin. The laser allows for a more controlled application and is better for more sensitive areas of the body.
In terms of results, cellulite removal is looking to tighten the skin in order to push down the underfat. Laser skin tightening in Tysons Corner can not only tighten loose skin, but it also smooths out wrinkles and other areas that are not affected by the underlayer of fat.
Laser Lipo in Tysons Corner
Laser lipo in Tysons Corner is a great treatment for anyone who is struggling with stubborn fat or who struggles to lose weight despite a healthy diet and a regular exercise routine. These treatments can help to destroy fat cells in various areas of the body. These treatments are safe, easy, and effective for everyone.
Laser lipo in Tysons Corner uses low level lasers below the skin to heat up and destroy fat cells in the body. The destroyed fat cells are then eliminated by the body's natural processes and used for energy during your next workout. This treatment fits into the body's natural processes by streamlining the fat burning in the specific target areas.
Laser lipo in Tysons Corner is a lot safer than traditional liposuction or a tummy tuck. These treatments are surgery-free and minimally invasive meaning there's no risk of infections, internal damage, scarring, or anesthesia complications. In addition, there is no necessary downtime after the treatment so you can get back to your everyday life immediately after leaving our medspa in Tysons Corner. 
Hydrafacial in Tysons Corner
In addition to our body contouring options, LightRx also offers Hydrafacial in Tysons Corner. Hydrafacial is a non-invasive facial treatment that starts with a deep cleanse before exfoliating and hydrating the skin, leaving it glowing and refreshed. It can also be tailored to address specific skin concerns such as fine lines, facial wrinkles, acne scars, and sunspots.
The entire HydraFacial process at LightRx can be done in 30 minutes. Our clients who use this treatment see results almost immediately with reduced wrinkles, minimized blackheads, diminished pores, and evened out hyperpigmentation.
HydraFacial in Tysons Corner is effective and safe for all skin types. 
Laser Hair Removal in Tysons Corner 
LightRx offers laser hair removal in Tysons Corner. This treatment uses laser technology to target hair follicles, resulting in permanent hair hair removal in treated areas. It is a safe treatment and far more effective than traditional methods such as shaving and waxing.
Many of our clients see immediate results after their first treatment session for laser hair removal in Tysons Corner and 90-95% of all hair in the treatment area will be permanently removed after eight sessions. 
Ready to Experience Your Dream Body?
If you're ready to start your journey towards achieving your aesthetic goals, contact our medspa in Tysons Corner today to schedule your free personal consultation with one of our experienced medical spa technicians. Your consultation will consist of a private one-on-one conversation with our trained technicians. 
During your personal consultation, we will discuss your cosmetic goals, review your medical history to match you with the right treatments, and answer all your questions or concerns. We will also provide you with your personal treatment plan during your free personal consultation. 
Your personal treatment plan is designed specifically for you to help you achieve all your cosmetic goals. It will cover how many treatments you will need to receive and the frequency at which you need to receive treatment to achieve your goals. It will also cover the total cost of your treatment. 
We can't wait to help you achieve the body and skin you desire!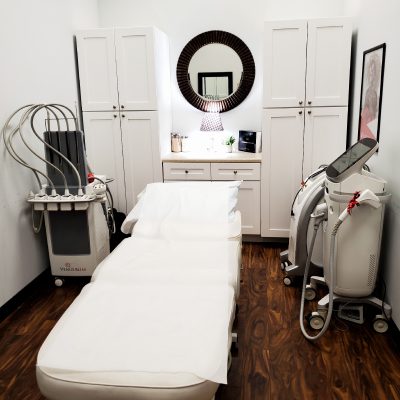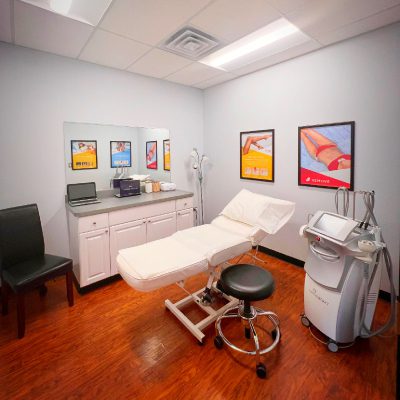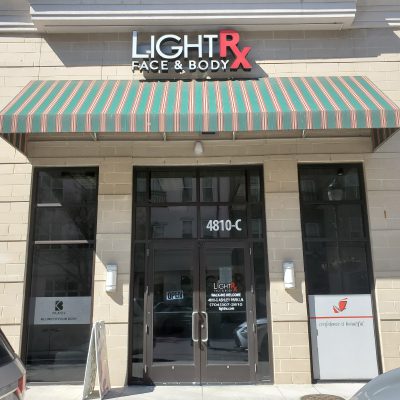 Also Serving: Arlington, Wolf Trap, McLean, Pimmit Hills, Idylwood, Vienna, Oakton, Falls Church, Merrifield
* Individual results vary. Best results promoted by a healthy lifestyle. Images do not constitute a promise or representation of any particular outcome.
**By submitting an application, I provide my signature authorizing contact from LightRx at the telephone number provided to discuss our services. Calls may be made using automated dialing technology and SMS, I am not required to sign this document as a condition to purchase any goods or services. I understand that I can revoke this consent at any time.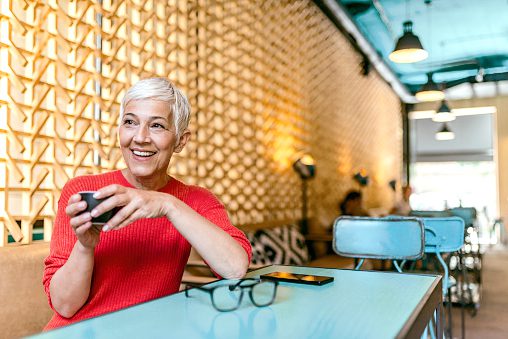 CONTACT US AT
877-721-4547
for your free consultation or fill out the form above and let our body contouring experts design a Treat2Complete custom plan, just for you.
CONTACT US