Laser Fat Removal in Virginia Beach
Laser Fat Removal in Virginia Beach
Laser fat removal in Virginia Beach is a popular cosmetic treatment that can help sculpt the body by eliminating stubborn pockets of fat. It's a non-invasive treatment that can be performed on various areas of the body, including the abdomen, thighs, and arms. If you're considering laser fat removal in Virginia Beach, this page will tell you what you need to know including a list of frequently asked questions about the treatment that our team regularly hears from clients.
At LightRx, our laser fat removal process is designed to help you understand the treatment and what to expect and it all starts with a free personal consultation. During your consultation, we will review your medical history to make sure that laser fat removal is the right medical spa treatment for you, and we will answer any questions you may have about the treatment. 
We will also discuss your goals for treatment and develop a personal treatment plan for you during your personal treatment plan. Our goal is to help you feel confident and informed about your decision to receive laser fat removal treatments.
If you are ready to receive your personal treatment plan that will help you look and feel your best, contact us today to schedule your personal consultation. We can answer any questions you may have about laser fat removal and the treatments commonly paired with laser fat removal such as skin tightening, laser lipo, or body contouring. We can also discuss other medical spa treatments such as laser hair removal, skin rejuvenation, or HydraFacial.
What Is Laser Fat Removal?
Laser fat removal, also known as laser lipolysis or laser-assisted liposuction, is a non-invasive cosmetic treatment that uses lasers to target and destroy fat cells. These destroyed fat cells are then naturally processed and eliminated by the body.
How Does Laser Fat Removal Work?
During a laser fat removal treatment, the targeted area is first numbed with anesthetic. Then, a small device emitting a laser is applied to the skin, causing disruption in the fat cell membrane. This leads to the release of water, glycerol, and free fatty acids from within the fat cells, resulting in shrinkage and destruction of the targeted fat tissue.
What Is Venus Bliss?
Venus Bliss is a specific type of laser fat removal treatment that uses a combination of laser energy and radio frequency technology to target and destroy fat cells, as well as stimulate new collagen production which tightens the skin in the treated area.
Arm fat removal, stomach fat removal, thigh fat removal, and chin fat removal can all be effectively targeted with laser fat removal treatments.
Frequently Asked Questions
Below are the answers to the most frequently asked questions that our team hears from both our new and current clients about laser fat removal. Please contact LightRx in Virginia Beach if you have any questions or concerns not addressed on this page.
What Are the Benefits of Laser Fat Removal?
Benefits of laser fat removal in Virginia Beach include that it is an effective and less invasive method of removing fat deposits than traditional liposuction. Additionally, it requires no downtime or recovery period and can result in skin tightening in the treated area
What Are the Side Effects of Laser Fat Removal?
Possible side effects of laser fat removal include temporary swelling, redness, and bruising in the treated area. These side effects should subside within a few hours after the treatment.
How Long Does a Laser Fat Removal Treatment Take?
The length of a laser fat removal treatment depends on the size of the targeted area and the amount of excess fat. Generally, each session can range from 30 minutes to an hour. 
Is There Any Downtime After a Laser Fat Removal Treatment?
There is typically no downtime required after a laser fat removal treatment. Clients may resume their normal activities immediately following the treatment.
How Many Laser Fat Removal Treatments Will I Need?
The number of treatments that are needed varies from person to person and depends on the amount of excess fat in the targeted area. Multiple treatment sessions may be necessary for optimal results.
When Will I See Results After a Laser Fat Removal Treatment?
Results from a laser fat removal treatment can be seen as soon as several weeks after the procedure, with continued improvement over the following months as the body continues to naturally eliminate the destroyed fat cells. It is important to maintain a healthy lifestyle in order to continue seeing long-term results.
Ready to Experience Laser Fat Removal in Virginia Beach?
Laser fat removal is safe and effective with minimal discomfort and no downtime. It really is the best way to get rid of fat. Contact LightRx in Virginia Beach to schedule a free personal consultation today and see if this medical spa treatment is right for you.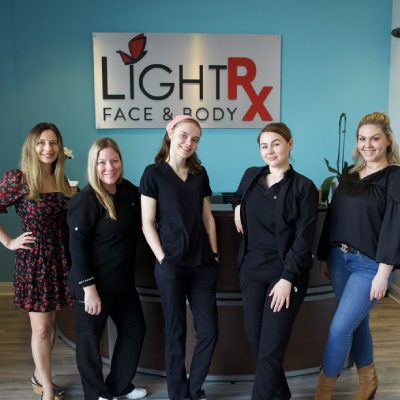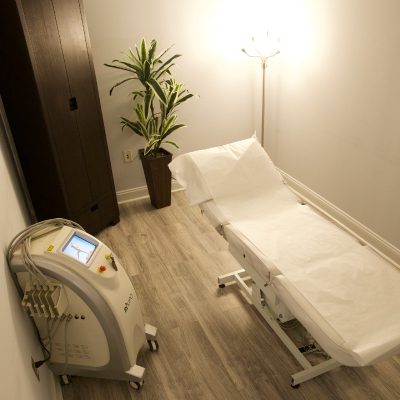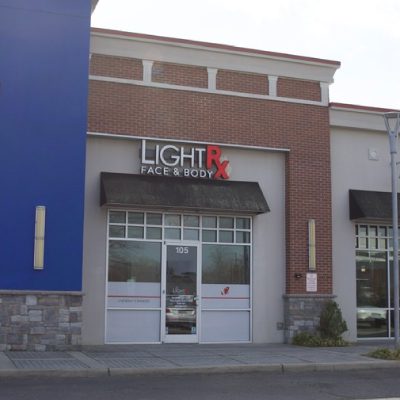 Also Serving: North Virginia Beach, Dam Neck, Sandbridge, Chic's Beach, Janaf, Indian River, Norfolk, Chesapeake
* Individual results vary. Best results promoted by a healthy lifestyle. Images do not constitute a promise or representation of any particular outcome.
**By submitting an application, I provide my signature authorizing contact from LightRx at the telephone number provided to discuss our services. Calls may be made using automated dialing technology and SMS, I am not required to sign this document as a condition to purchase any goods or services. I understand that I can revoke this consent at any time.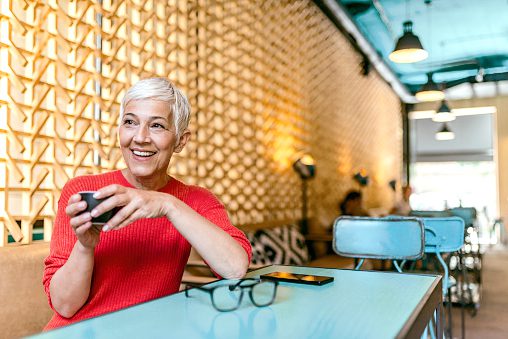 CONTACT US AT
877-721-4547
for your free consultation or fill out the form above and let our body contouring experts design a Treat2Complete custom plan, just for you.
CONTACT US