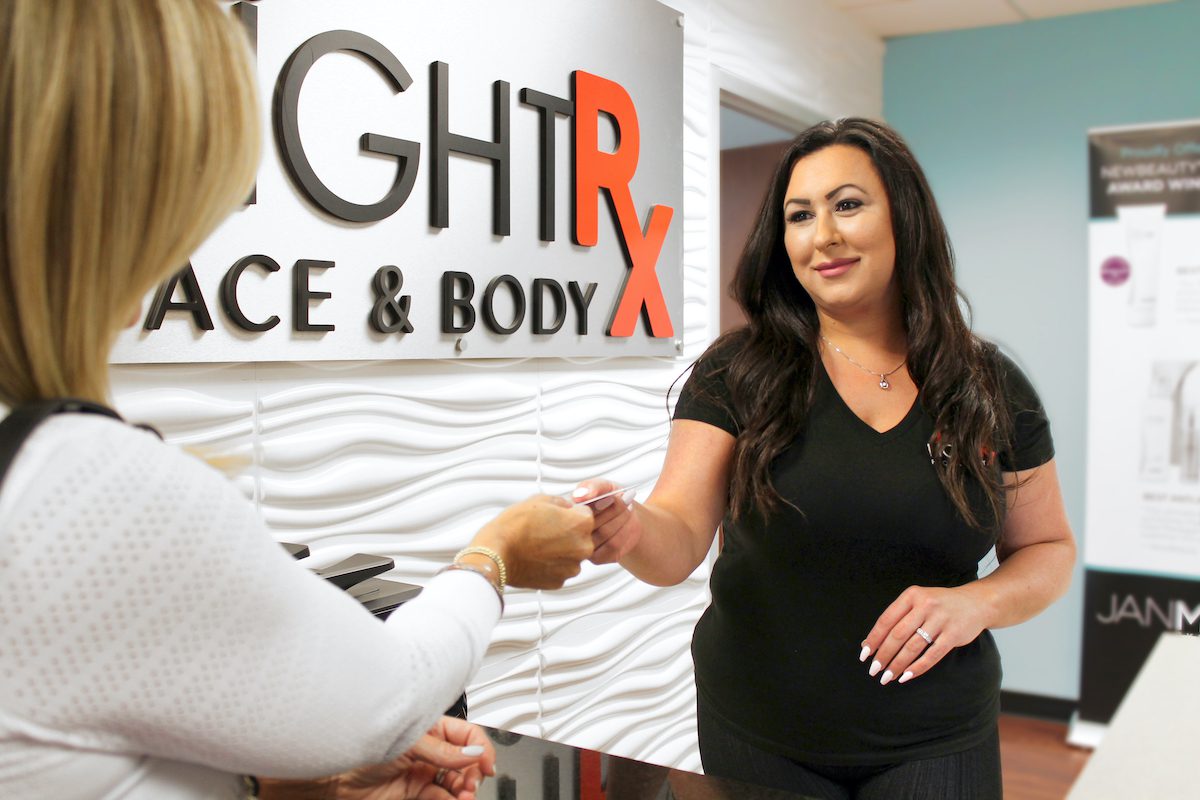 What is a Medspa? – LightRx Face and Body
The first medical spa, or medspa, opened its doors in the late 1990s and has since grown into a booming industry with over 4,200 facilities in the United States alone. Although locations are on the rise, medspas are still a relatively new concept, meaning people are bound to have questions. Questions like, what are your services, will it hurt and the most common, what is a medspa? To help clear up some of the confusion surrounding medspas, check out our answers to these frequently asked questions.
What is a medspa?
A medspa is a medical clinic that helps patients achieve their desired body through medical-grade aesthetic procedures in a pampering environment. Unlike a traditional doctor's office, medspa treatments are performed in a spa-like atmosphere to help create a sense of relaxation and focus on non-surgical medical and cosmetic procedures that require little to no downtime. Additionally, medspas have the ability to sell medical-grade skincare products that can help reduce aging and wrinkles or further enhance the benefits of a service. A patient can reach their body goals through a combination of multiple procedures or a one-time-visit depending on the desired result.
How does a medspa differ from a traditional spa?
A medspa compared to a traditional spa may seem similar, but there are actually very different. The biggest difference is that a traditional spa is not a medical treatment facility. Spas are all about pampering, relaxing and self-indulging. Traditional spa treatments include massages, waxing and manicures, all services that aren't meant to alter the body in any way that could be considered medical. On the other hand, medspas focus on significant changes to the body's aesthetic appearance. The treatments are meant to help a person reach an appearance goal with the help of high-technology devices under the general supervision of a licensed physician.
When should I visit?
It's easy to tell when to book an appointment with your hairdresser or favorite massage therapist, but how do you know when a medspa is right for you? Overall, visiting a medspa means you are serious about improving your health and physical appearance. Whether it's to ease your wrinkles or permanently remove hair, medspa procedures achieve results that a traditional spa couldn't. So, if you're unhappy with your body, skin or face and are ready for a solution, it's time for you to visit a medspa.
What services are offered?
Mainly, treatments at medspas focus on anti-aging but can also include non-surgical procedures. The most popular services include Laser Hair Removal, Laser Lipo, Cellulite Reduction, Skin Tightening, Body Contouring and Injectables. At LightRx, we offer all these services and more! For example, our Laser Lipo treatment targets a specific area of the body and melts fat, Body Contouring attacks stubborn cellulite in problems areas like the thighs and Laser Hair Removal destroys the hair follicle making it unable to grow back. Plus, all the procedures done at LightRx are non-invasive and surgery-free.
Who works at a medspa?
Medspas are run by physicians, physician's assistants, registered nurses and licensed aestheticians who perform almost every service provided. Who performs your treatment depends on the procedure in question. An aesthetician, also known as a skin care specialist, will handle all non-medical procedures, cosmetic procedures and non-invasive procedures like acne treatment facials and chemical peels. Regulations surrounding medspas vary depending on the state, but in general, all medical procedures must be completed by a physician.
Now that you understand what a medspa is, why not book a free consultation? Check out our website for more information.