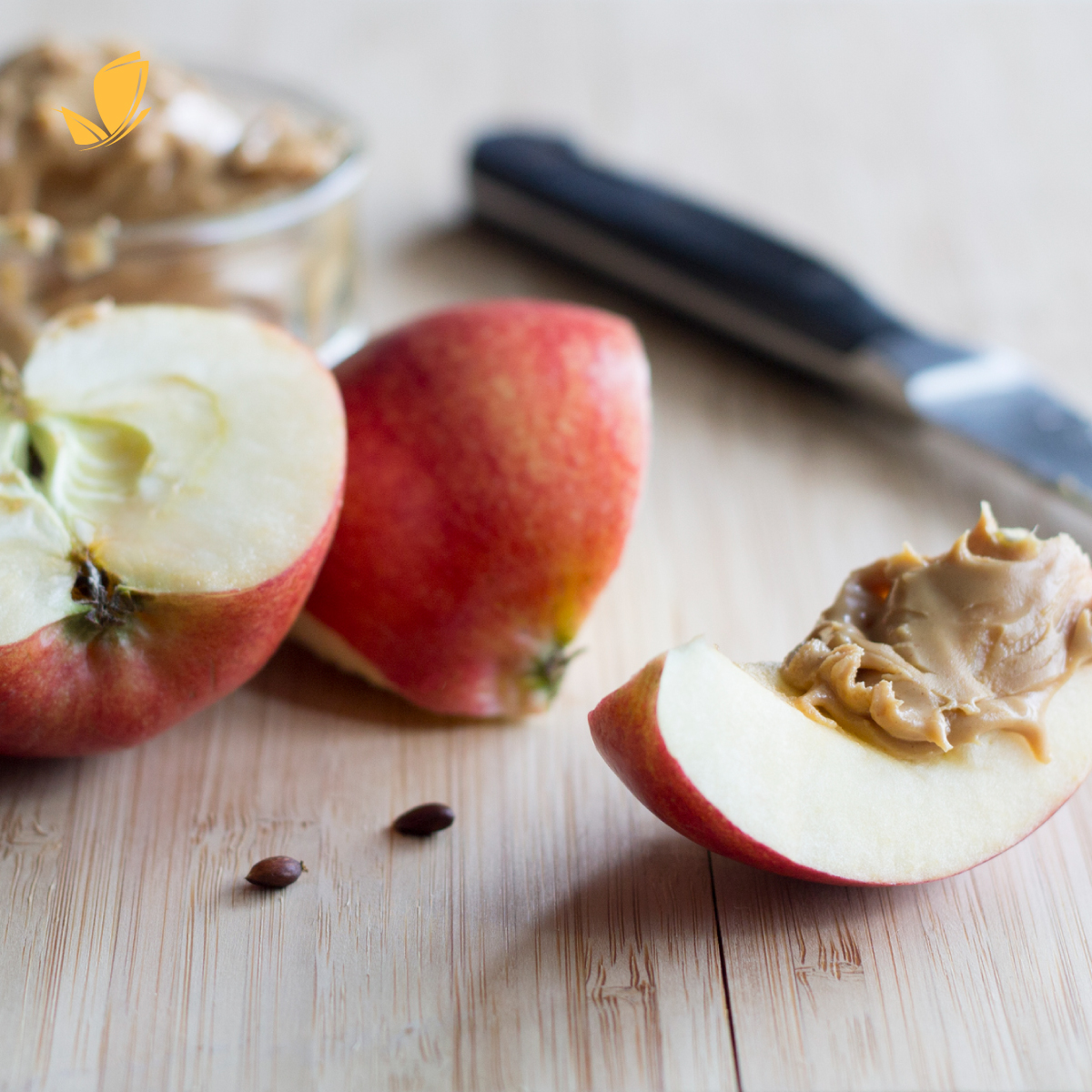 5 Fall Snacks for Healthier Looking Skin | LightRx MedSpa
Fall is in the air! The leaves are changing colors, families are decorating pumpkins and children are picking out their Halloween costumes. And although we all know fall will look different this year, one thing that won't change is the cravings for fall snacks like cider and donuts!
But did you know there are plenty of other tasty fall snacks that are not only better for you but can also make your skin healthier? At LightRx, we believe in looking and feeling healthy all year round, so here are five fall snacks we suggest indulging in this season.
Pumpkin Seeds
A definite fall favorite, pumpkin seeds are in abundance this time of year. Whether you scoop them out of a fresh pumpkin before decorating or buy them from the store pre-salted or seasoned, pumpkin seeds are great for your skin. Loaded with zinc, vitamins A and K and omega-3 fatty acids, these nutty-flavored seeds encourage cell renewal, protect your skin against infection and even promote healthy hair. Plus, they are packed with beta carotene, which in addition to sun protection, gives your skin a beautiful glow! We love packing these as a grab-and-go snack for fall hikes, hangouts, road trips and more.
Pomegranates
When you think fall, you may not immediately think of pomegranates, but these sweet and juicy fruits are most in season from the end of September through November. Loaded with antioxidants that have amazing photoprotective, anti-carcinogenic, anti-inflammatory and antimicrobial effects for your skin, whether you eat the seeds or drink the juice, the benefits are overwhelming! These delicious reddish-pink "pearls" help your skin produce collagen, minimizing signs of aging, as well as contain enzymes that break down collagen. They provide a substantial source of antioxidant vitamin E to protect from free radical damage, are incredibly high in catechins to help prevent the degeneration of connective skin tissue and provide punicic and ellagic acids, which are exceptional for reducing wrinkles. Try using the juice to make some homemade pomegranate molasses this fall! Using only three ingredients – pomegranate juice, sugar and lime juice – it's the perfect topping for any fall-flavored ice cream.
Apples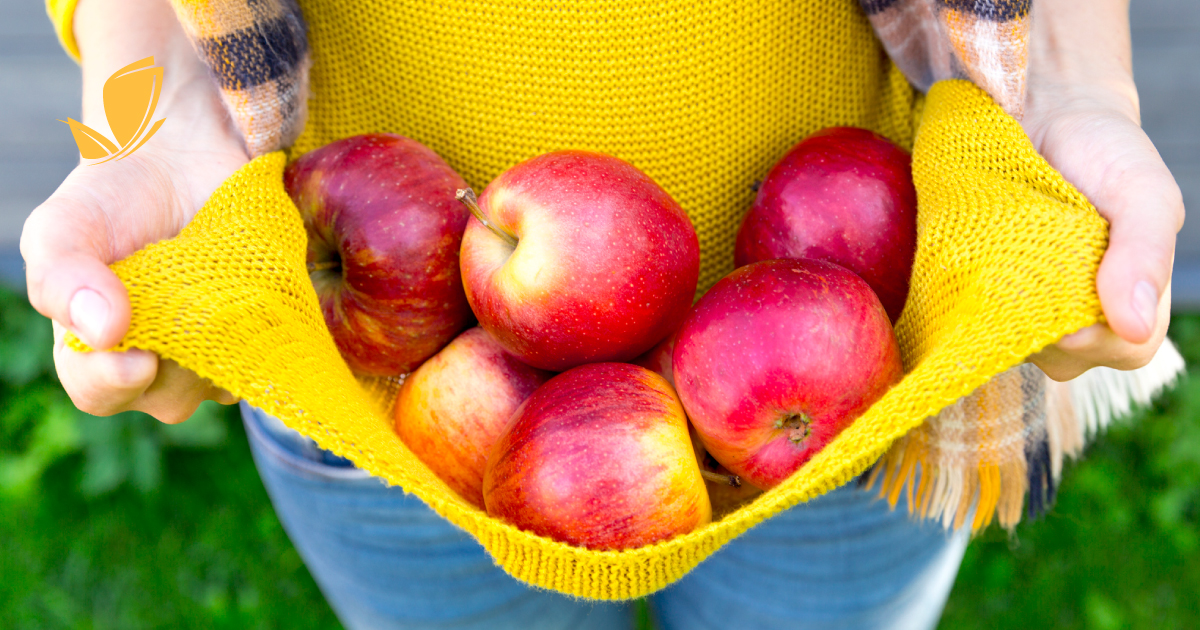 Apple picking isn't just a fun activity to do with the family this season; it's a way to collect healthy snacks that will help you maintain glowing skin. Apples provide a long list of benefits. They are packed with antioxidants that help prevent skin cell damage, contain B vitamins that aid in the combat of acne and other skin irritations and help build collagen and copper levels in the skin that aid in cell renewal. Plus, Vitamin C found in apples helps firm and tone the skin, protect your skin cells and slow down the appearance of aging by preventing wrinkles. As they say, eating an apple a day keeps the doctor away. But, more importantly, it can help you maintain healthy, glowing skin!
Beets
As a child, you may have hated beets. It's a taste that adults acquire over time, so if you haven't already, maybe it's time to try them again! You can try creating an autumn beet salad with spring mix, walnuts, goat cheese and pomegranates, or oven roast beet chips to eat by a cozy fire. Containing vitamins and minerals like potassium, fiber, iron and vitamins A, B and C, beets are a marvelous veggie to add to your fall snack list. They contain magnesium, which reduces fine lines and wrinkles and helps prevent skin allergies. Plus, they are a great source of anthocyanins, a powerful antioxidant that reduces inflammation and slows down the aging process, helping prevent wrinkles.
Sweet Potato
Sweet potatoes are an incredibly versatile snack. You can make them into a sweet potato casserole with marshmallows on top like your mom used to make for the holidays! Or, pair them with butternut squash for a yellow and orange fall-colored morning hash. They're full of beta-carotene, vitamin D and anthocyanin, which work in our bodies to neutralize oxidative stress and age-related damage to our cells. Plus, they contain an abundance of Vitamin A and C to prevent and heal acne and are rich in potassium and pantothenic acid to keep your skin hydrated during the cold season. And if you don't love the taste of sweet potatoes, you can receive similar moisturizing benefits by applying mashed sweet potato topically as a mask.
Adding these snacks to your fall eating habits can help keep your skin glowing, prevent acne and reduce wrinkles. They may not be as sugary and sweet as cider and donuts, but they are so much healthier for you in countless ways! Try taking a trip to your local apple orchard, pumpkin patch, or farmers market this fall to gather these fresh and local snacks near you. Trust us, your skin will thank you!
What are your favorite snacks to eat during the fall season? Let us know in the comments below.