Our Top Beauty Tips for Fall | LightRx MedSpa
The transition from summer to fall can be difficult. The weather becomes colder, and humidity drops, creating dry air and even drier skin. This change means it's time to adjust your beauty routine! Don't worry; adjusting you're routine with the seasons can be easy and extremely beneficial. Here are five fall beauty tips to help get you through the transition.

1. Try a Thicker Moisturizer
During the summer, a lightweight, oil-free moisturizer is OK since the air is not very dry. But, as fall approaches, it's time to break out the thick stuff! Cool, dry weather can harshly affect your skin leading to flakiness and irritation. Using a heavy cream and loading up on moisturizer can prevent these annoyances, and by loading up, we mean your entire body! From face to toes, moisturizing every day is essential during the fall. We recommend applying after a shower when your skin is still a little damp, so you can better seal in the moisture.
2. Keep Applying Sunscreen

Just because it's not summer anymore doesn't mean you can forget about sunscreen! The days may be shorter and cooler, but the sun's UV rays haven't changed. Wearing facial sunscreen year-round is critical to prevent wrinkles, age spots and other sun damage. A daily dose of light SPF 15 is just the right amount to protect you during the fall. But don't forget to reapply every couple of hours or immediately after swimming or sweating.
3. Give Your Feet Some Love

Walking around in sandals and flip-flops all summer can leave your feet feeling rough and callused. Although you're probably going to be hiding your feet in boots and other closed shoes all season, you shouldn't forget to take care of your feet! Exfoliating on a regular basis can help eliminate dry, cracked heels, which can be uncomfortable and painful. Try using an exfoliant that comes in one of your favorite scents, so your feet will not only feel smooth and soft but smell good too!
4. Say "Hello!" To Cuticle Oil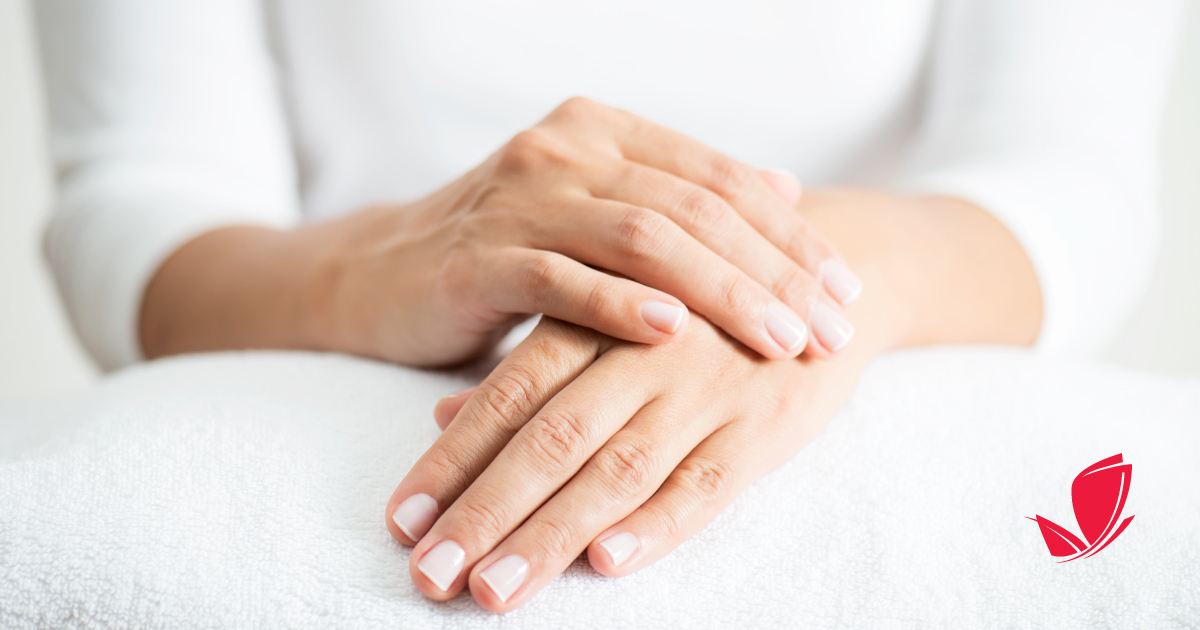 Cold weather and dry cuticles go hand in hand – literally! You may think moisturizing with a typical hand lotion would do the trick, but sometimes even the heaviest creams aren't enough to combat dry cuticles. Luckily, there are tons of benefits to using cuticle oil. It can help keep your cuticles moisturized while restoring their health, increase circulation around your nails, increase nail growth, improve the appearance of your nails and help protect your nails and cuticles from any trauma. Plus, after painting your nails, cuticle oil can protect your polish, so it lasts longer. Prevent cracking fingertips this fall and try using some cuticle oil.
5. Stock Up on Lip Balms or Conditioner
---
The usual thin application of lip balm isn't going to be enough anymore. Now that its fall, it's time to break out the heavy-duty balm! Using a tube of Vaseline or Aquaphor can be a great way to prevent cracked lips. Put a tube in spaces you frequently enter, like your car or kitchen, so you never have to worry about keeping your lips hydrated. Additionally, stocking up on a lip conditioner may be just what you need to fight off the dry weather. Applying before bed will leave your lips feeling soft and plump by morning; just remember to use it on a nightly basis.
These tips are just some of the important ways to adjust your beauty routine for fall. Additionally, you should try keeping a pair of sunglasses on hand, changing to a lighter foundation, learning to layer and investing in a humidifier. Following these tips will ensure your skin and nails stay healthy, and you feel great throughout the season!
What are your favorite products when transitioning from summer to fall? Let us know in the comments below!