40% OFF TREATMENTS- Call now 708-390-0629
or submit the form below to schedule your free consultation:
BOOK TODAY AND RECEIVE AN ADDITIONAL $250 OFF!
WELCOME TO LIGHTRX ORLAND PARK
LightRx is a premiere medspa in Orland Park. We offer a variety of aesthetic treatments. If diet, exercise, or topical solutions are not enough then LightRx has treatments to help you look the way that you want.
These treatments can smooth out skin, melt unwanted fat, eliminate annoying body hair, or reduce the cellulite on your skin. All these treatments that we offer are safe, effective, and comfortable.
Moreover, the treatments are all surgery free, meaning that there are never any incisions to be made nor will you ever have to worry about the risks that typically come with surgery.
Services
We offer the following treatments:
Body Contouring
If you are looking to change the aesthetic of your entire body, then setting out on a body contouring plan. Body contouring is the use of multiple treatments to achieve an overall new appearance. If you are trying to look better for the summer, or just feel better about who you see in the mirror, we can come up with a plan to fit your needs.
The treatments that we use include cellulite removal, skin tightening, and laser lipo,.These treatments can be powerful in combination with each other and take years off the way that you look.
The best part is that all these procedures are noninvasive and surgery free. Other treatments that you might undergo to achieve these results would be invasive and come with the risks involved. These risks can include infection, internal damage, and scarring.
You also do not have to worry about recovering or downtime. You can leave our medspa and return directly to your daily routine. Our treatments can also be administered individually, and do not have to be a part of a body contouring plan.
Cellulite reduction
Cellulite is a common issue. It is where the skin has undulations or a similar look as cottage cheese. Cellulite is not a health risk. It poses no long- or short-term risks to your overall health and cannot develop into something worse.
Around 90 percent of women are affected by cellulite. Cellulite is caused by loose skin fibers allowing the fat beneath the skin to rise up. Since the fibers are not loosened uniformly the fat rises more in different spots. Although it is common and has no adverse health effects many people find it unattractive. If you have cellulite and do not like the way that it makes you look, we have a treatment for you.
Cellulite reduction is straightforward. We use a combination of radio frequencies and electromagnetic waves to heat up the skin. This heat triggers the body's natural healing process but does not burn or damage the skin.
This natural healing process creates new skin fibers called collagen. These skin fibers are responsible for tightening the skin. As new collagen fibers are formed, they begin to tighten the skin. It takes about three months for them to fully develop, and your skin will tighten up over the course of the collagen's development.
Skin Tightening
Skin tightening works similarly to the way that cellulite reduction works. The goal is to heat the skin to the precise level that activates the natural healing process and create new collagen. The new collagen tightens the skin. The difference lies in the way that we apply it. Because skin tightening is designed to tackle loose and wrinkled skin anywhere on the body there are multiple methods that we may use for treatment.
One main difference is that in addition to electromagnetic waves and radio frequencies we also use low level lasers to heat up the skin. The lasers allow us to heat the skin with more precision.
This precision is great when treating sensitive areas such as the face. Depending on what kind of skin you have and what you want done to it will determine the way that you are treated.
Laser Lipo
Laser Lipo in Orland Park is the best treatment for stubborn body fat. If you have tried to reduce fat through diet and exercise and nothing is working, then laser lipo is the solution for you. It is easy, safe, and proven to be effective.
Laser lipo works by using low level lasers to heat the fat beneath the skin. The fat is then melted and turned into glycerides and free fatty acids. These glycerides and fatty acids are then transferred to the muscles.
There they wait to be burned off during exercise. The body naturally burns fat during exercise, but it burns it randomly throughout the body. Sometimes the body needs help burning fat in certain spots, and that is what the laser lipo does.
Laser lipo is noninvasive and surgery free. This means that there are none of the associated risks and no downtime. You can leave our medspa after each of your sessions and return directly to your regular routine.
HydraFacial
The LightRx HydraFacial in Orland Park wants to give you the best skin of your life. In order to receive the best skin in your life, you'll need the all new skin resurfacing procedure known as HydraFacial treatment.
There are countless benefits that come with the HydraFacial treatment. For starters the HydraFacial treatment is known for producing the best skin results. It also has the capability of resurfacing your radiant skin that was taken away by dead skin cells and debris. With this home run in skin treatment, your skin will experience a tighter and younger look. And HydraFacial only takes 30 minutes which is quicker than your spin class.
Another plus is that the HydraFacial treatment is proven safe for all skin types, even sensitive skin and rough skin texture. However, it is recommended that you do not receive HydraFacial treatment if you are someone that is prone to active rashes or if you currently have an active rash.
If your enlarged pores are bothering you then HydraFacial will be your new best friend. HydraFacial will allow you to see your skin a new glowing light. Your skin tone will look healthier and younger than ever before. HydraFacial accomplishes this for you by stimulating your collagen production.
HydraFacial in Orland Park uses patented technology to perform a gentle exfoliation of your skin. This is a process that utilizes a vacuum to remove your dead skin cells before a hydrating serum is infused into your skin to show off that radiant skin tone of yours.
It only takes five quick steps to receive the HydraFacial treatment. In the first step, your esthetician will use a suction to wash your skin's surface. The second step includes applying a gentle chemical to your skin. Next, your esthetician will remove any debris from your skin. And the fourth step to this quick, easy, and highly effective HydraFacial treatment is the hydrating serum which will be infused into your skin. This serum boosts your collagen production, giving you the skin complexion of your dreams. Oh, and it's completely customizable to fit your skin needs.
The best skin of your life is only found with a LightRx HydraFacial treatment and you can receive HydraFacial treatments every four weeks. The more you come back, the longer you get to keep your perfect skin. So visit our medical spa at the LightRx in Orland Park to receive this breakthrough skin care treatment.
Laser Hair Removal
Laser hair removal in Orland Park is the best way to remove unwanted hair. It is safe and effective. Constant shaving and waxing can get annoying, and laser hair removal provides a more permanent solution. By using low level lasers to target and kill the hair follicles in the skin we can not only remove the hair but prevent it from growing back.
If you would like to learn more about LightRx in Orland Park, please call (708) 390-0629 or schedule a consultation online.
These consultations take as little as 30 minutes and are private one on one consultations with the clinic director. These consultations are designed to help you determine what treatment plan is best for you and to help you achieve a body you can be proud of.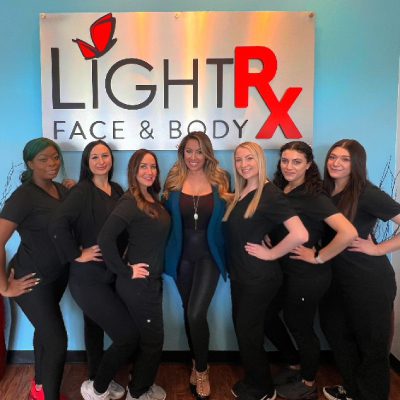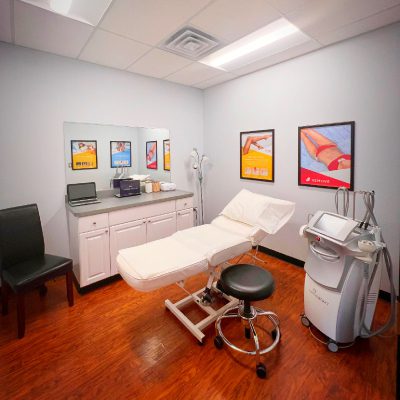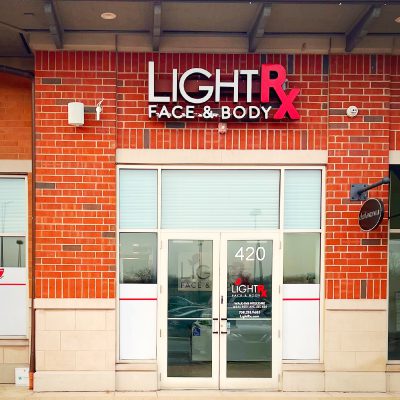 Also Serving: Chicago, Tinley Park, Bridgeview, Alsip, Oak Lawn, Mokena, New Lenox, Lemont, Homewood
* Individual results vary. Best results promoted by a healthy lifestyle. Images do not constitute a promise or representation of any particular outcome.
**By submitting an application, I provide my signature authorizing contact from LightRx at the telephone number provided to discuss our services. Calls may be made using automated dialing technology and SMS, I am not required to sign this document as a condition to purchase any goods or services. I understand that I can revoke this consent at any time.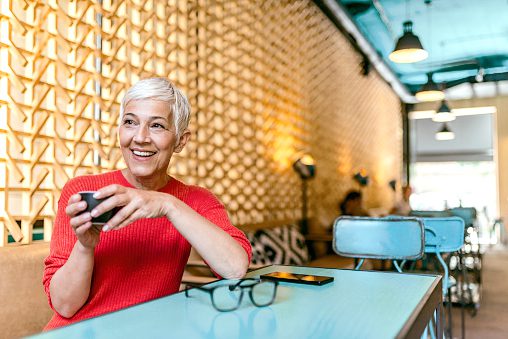 CONTACT US AT
877-721-4547
for your free consultation or fill out the form above and let our body contouring experts design a Treat2Complete custom plan, just for you.
CONTACT US