Laser Hair Removal IN LAS VEGAS SUMMERLIN
40% OFF TREATMENTS- Call now 702-766-5190
or submit the form below to schedule your free consultation:
BOOK TODAY AND RECEIVE AN ADDITIONAL $250 OFF!
Laser Hair Removal in Las Vegas Summerlin
Are you looking to expel unwanted hairs inhibiting certain areas of your body from having smooth, soft skin? Look no further than laser hair removal in Las Vegas Summerlin. 
You may not be completely familiar with laser hair removal or how to get started with treatment. That's okay. This page will familiarize you with the laser hair removal process from preparation for your first laser hair removal treatment session to the results you can expect from the treatment. You will also be presented with answers to our most frequently asked questions about laser hair removal in Las Vegas Summerlin.
If you have questions or concerns which are not addressed on this page, don't hesitate to reach out to our team of cosmetic professionals at LightRx in Las Vegas Summerlin. We will be happy to schedule a free consultation between you and a technician who will answer all of your questions and help you determine if laser hair removal is right for you. 
If you proceed with laser hair removal your technician will create a personal treatment plan tailored specifically to you and your unique goals. Your personal treatment plan will cover how many treatments you will need and how spaced apart each treatment will need to occur. 
Because you deserve the very best skin health and overall body health, your technician may also recommend a range of other spa treatments which might include laser lipo, skin tightening, body contouring, skin rejuvenation, or HydraFacial.
What Is Laser Hair Removal?
Laser hair removal is a non-invasive, permanent hair removal method that uses laser energy to target and destroy hair follicles. This cosmetic laser treatment has been used for more than two decades, with continued advancements in techniques and technology resulting in improved results and minimal side effects.
How Does Laser Hair Removal in Las Vegas Summerlin Work?
For your laser hair removal in Las Vegas Summerlin, your technician will use a laser device that emits pulses of light energy which are absorbed by the pigment in the hair follicle. The heat from the light energy destroys the follicle, preventing future hair growth. The lasers can be adjusted to target specific hair colors and types.
How Can You Prepare for Laser Hair Removal?
For at least six weeks prior to your laser hair removal treatment, it is important that you avoid plucking, waxing, or applying any hair removal creams to the treatment area. This will ensure that the hair follicle is present for the laser to target. It is also recommended that you avoid sun exposure or tanning before your treatment to prevent complications with the laser targeting pigment in your skin.
What Can You Expect from Your First Laser Hair Removal Treatment?
During your initial consultation, we will discuss your individual needs and expectations as well as your medical history as it pertains to laser hair removal. To prepare for your laser hair removal in Las Vegas Summerlin, your technician will clean your treatment areas and possibly apply a cooling gel. During the treatment, you will likely feel little, if any, discomfort.
Frequently Asked Questions
Below you will find answers to the questions most commonly asked to our team about laser hair removal. Please contact LightRx in Las Vegas Summerlin if you have any questions or concerns not included here.
Is Laser Hair Removal Safe for Everyone?
Laser hair removal is generally safe for all skin types and colors. 
What Is the Total Cost of Laser Hair Removal in Las Vegas Summerlin?
The cost of laser hair removal varies depending on the size, location, and number of areas being treated. During your consultation, your individual needs will be assessed and you will be provided with an accurate estimate for the cost of treatment.
Is There an Age Restriction for Laser Hair Removal?
Most individuals can receive laser hair removal in Las Vegas Summerlin regardless of age. Still, it is recommended that all clients have at least reached the age of puberty prior to treatment.
How Is Laser Hair Removal Different from Electrolysis?
Unlike electrolysis, which targets and destroys unwanted hair follicles one at a time, laser hair removal can treat multiple follicles simultaneously. Additionally, laser hair removal typically requires fewer sessions to achieve desired results than electrolysis.
How Long Do Laser Hair Removal Results Last?
Most patients see permanent hair reduction after an average of three to seven treatments. However, it is important to note that some touch-up treatments may be necessary to maintain results long-term.
Ready to Remove Unwanted Hair?
Contact LightRX in Las Vegas Summerlin to schedule your free consultation for laser hair removal. Experience the benefits of smooth, hair-free skin with long lasting results.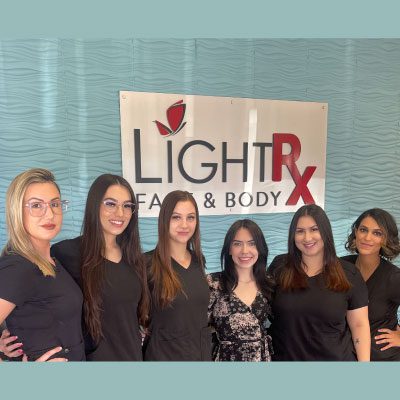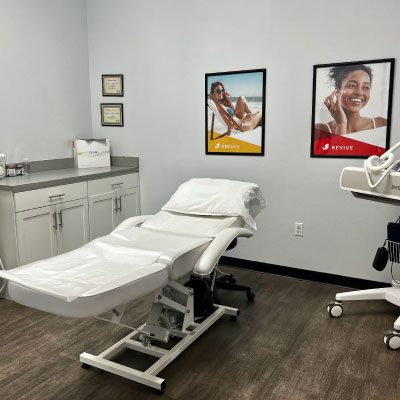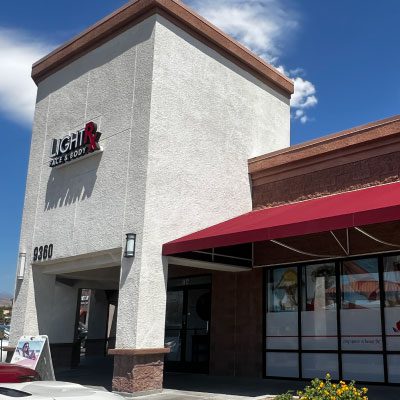 Also Serving: Summerlin South, Spring Valley, Pradaise, Enterprise, Henderson, North Las Vegas, Blue Diamond, Calico Basin
* Individual results vary. Best results promoted by a healthy lifestyle. Images do not constitute a promise or representation of any particular outcome.
**By submitting an application, I provide my signature authorizing contact from LightRx at the telephone number provided to discuss our services. Calls may be made using automated dialing technology and SMS, I am not required to sign this document as a condition to purchase any goods or services. I understand that I can revoke this consent at any time.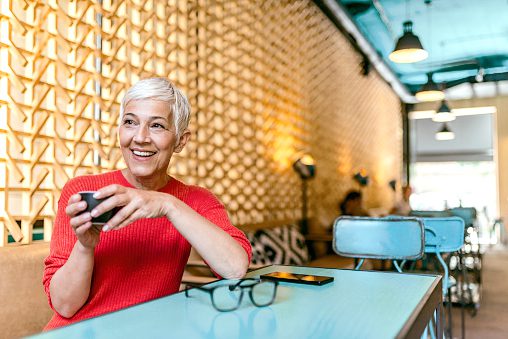 CONTACT US AT
877-721-4547
for your free consultation or fill out the form above and let our body contouring experts design a Treat2Complete custom plan, just for you.
CONTACT US