Not one to leave reviews, but outstanding customer service and product knowledge should be praised these days! Brenda is the absolute best – I bought a package for my stomach area and the results started showing tremendously after 5 sessions. Three girls from my work have been saving up money to get body contouring done since they've seen my results. I can't believe I didn't do this sooner. For the first time in my life I feel confident in wearing a bikini!
Elena P.
Alexandria, VA
I have been going to the Chapel Hills mall location for about 3 months and I can't tell you how impressed I am with the professionalism of this staff. They are always on time, greet you with a genuine smile and get down to business. I am very happy with the results I have gotten from the procedures I have finished and can't wait to see the next results! Thank you to the staff for making me look fabulous for my daughters wedding and for having such a comfortable atmosphere. I'll be back again and again!
Debra M.
Colorado Springs, CO
The staff being so helpful and professional. Very clean and comfortable environment. I am currently doing rxlipo and Venus legacy and went from a size 12 to a size 4 . I love the results.
Patricia C.
Greenville, SC
Best decision I have ever made! I was looking into liposuction for my abdomen, flanks, and inner thigh… Thank god I went with my gut and signed up with Lindsay, shes great, she walked me through the whole process and got me on a payment plan so I could actually afford all 3 areas. I lost 3 inches around my waist so far and 3/4 inch from my inner thigh and still have 4 more treatments to go. Sculpsure, Rx Lipo, and Legacy are the way to go, no need for all that down time with surgery. Ask for Betty or Karen to do your treatments, they're the best!
Marie C.
Hoffman Estates, IL
Lightrx always exceeds my expectations. The girls there are top notch and very comforting and knowledgeably. They go out of their way to always accommodate my schedule. I have had exceptional results with my laser procedures. I would def recommend going in for a consult with the manager Heather.
Christian P.
Greenville, SC
The staff is very friendly. KATIE is Awesome! I do laser hair removal and I LOVE the results. I saw a HUGE difference just after one treatment. Great location! Great deals! The treatments definitely work ? I HIGHLY recommend this place.
L.T
Troy, MI
I am getting the Legacy treatment and LOVE it! My specialist, Karen is SO nice, personable, professional and informative. The facility is clean, and worth the money spent. I recommend Light RX.
Allison C.
Hoffman Estates, IL
Easy and inexpensive way to get back into those smaller jeans! Treatments are pain free and relaxing! Lightrx Louisville's facility is so relaxing and the customer service is top notch! I am over the moon happy with my experience!
Stacey H.
Louisville, KY
I've been getting laser hair removal treatments with the new Light Rx in Knoxville and I love my results. I love not having to worry about shaving (especially during the summer and on vacation)! I've been treated by a few different staff members and all of them have been so nice and make me feel very comfortable. Very happy with this new company and their services!
Lindsey T.
Knoxville, TN
Absolutely wonderful! I treated the top of my feet, around the eyebrows, neck, and my back. I haven't completed all my treatments yet, I am almost done and the results are great. The people here are probably the nicest people you'll meet, very open and down to earth. They really care for you and want you to leave happy! It's worth the money and if you are wanting to do laser hair, this is the place to go. Results do vary by person so a bad review saying they don't see results doesn't mean you will not see them. You get 8 sessions in total and a few touch up sessions (normally 3) but everyone is different they are easy to talk to and if you have problem and are nice they will want to help you! I will be eventually going back to get my shoulders and possible my stomach done here soon and I cannot wait!
Cory C.
Louisville, KY
I'm about halfway done with my laser hair removal treatments and I couldn't be happier. Kimberly and the rest of the staff are so friendly and helpful. Kimberly welcomes everyone by name when they walk through the door, it's nothing short of amazing. Not only is the customer service at a great level, but the results are phenomenal. No doubt will I return to get more areas treated!
Sarah S.
Virginia Beach, VA
I had my first Venus Legacy treatment today with Stacey. She is truly an expert and knows these procedures inside and out. As a fitness pro and tv host, I wouldn't go anywhere else! The procedure itself was very hot but definitely tolerable. My thighs looked immediately tighter, and I can't wait to see how amazing they will look after all 8 treatments!!
Jody
Birmingham, MI
I'll be honest and straight to the point at first I was so scared and nervous to come and get the laser treatment because it was my first time but I am so glad I did get it at LIGHTRX because they are amazing and they know what they doing and very nice people and super experienced and they got the top of the line machine to get what ever you need to be done from body wise to face to hair removal! I promise you that you won't regret it!
J.A.
Orland park, IL
The staff is AMAZING!! The ladies on staff are friendly, actually CARE about their clients and care about the way the facility looks…the treatments DO WORK, let me tell you. I am definitely a bit of a skeptic by nature, but this has made a DRASTIC CHANGE in my waistline measurement. Cannot say enough great things about LightRx!!
Ashley S.
Louisville, KY
Thank you Light RX for giving me back my confidence !!! What a superb team at Light RX in Mesa, they truly care about me and always roll out the red carpet for my treatments every single time. I will refer my friends and family
L.T.
Mesa, AZ
First of all, I highly recommend this place. Every time I come in here everyone welcomes me. When I first came in this place they made me feel comfortable. Most importantly, they listen to what I have to say about my concerns, they answered all of my questions. I can feel the authentic and positive vibes from them and they know what they are talking about to the point I want to learn more about skin care. These women are intelligent, professional and sweet. They never push you to buy things. It's clean, quite, relaxing. Never I had a problem with my appointments. Thank y'all so much!
Nissa R.
Alexandria, VA
Love this place!! Can't give enough stars! Betty, Karen and all the women there are so nice and make you feel so comfortable. I have been going here for about 6 months and have many different services all with noticeable results. I am very happy with all the services that I have done and will continue to go back.
Anne L.
Hoffman Estates, IL
I just finished 3 skin resurfacing sessions with Light RX. I am LOVING the results! I'm 38 years old. With the beginning signs of all the sun damage I did to myself as a teenager, just starting make its debut. Once cute little freckles are now starting to turn into not as cute sun spots. After these 3 sessions…. they are gone! The texture of my skin has also dramatically improved. I started using their skin care treatment as well. It's also been incredible. I'm so happy I did this. I'm not new to the facial treatment world. I've had multiple chemical peels, PRP, facials regularly done. All have done different things. But none have given me the smoothness in my skin as this has. So yeah. I'm very happy with my results. One thing though. The down time was rough. I've never had a facial treatment where the down time was REALLY this kind of down time. PRP was its closest equal. It kinda caught me off guard after the first treatment. But for the 2nd and 3rd. I knew what to expect. There was little makeup could do to cover it. Plan on maybe a weekend at home after. Anyways…. If you're on the fence about getting the resurfacing treatment done. DO IT. I'm serious I'm happy with mine.
Kathryn S.
Mesa, AZ
Great place!!! Went from size 42 to 40 pants. Love the staff, they make you feel like family. Wish I could give 10 stars.
Todd T.
Dearborn, MI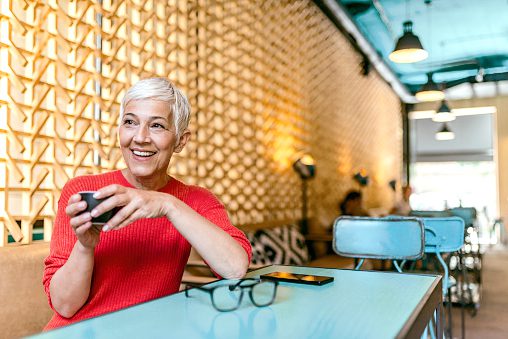 CONTACT US AT
877-721-4547
for your free consultation or fill out the form above and let our body contouring experts design a Treat2Complete custom plan, just for you.
CONTACT US
* Individual results vary. Best results promoted by a healthy lifestyle. Images do not constitute a promise or representation of any particular outcome.
**By submitting an application, I provide my signature authorizing contact from LightRx at the telephone number provided to discuss our services. Calls may be made using automated dialing technology and SMS, I am not required to sign this document as a condition to purchase any goods or services. I understand that I can revoke this consent at any time.