Laser Fat Removal in Louisville
Laser Fat Removal in Louisville
Are you considering laser fat removal in Louisville? If so, you're not alone. Many people are looking for ways to improve their appearance and get rid of unwanted fat. Laser fat removal can be an excellent option for many people as it really is the best way to get rid of fat. 
Below you will find everything you need to know about the basics of laser fat removal in Louisville. This includes an explanation of the treatment and the technology LightRx uses to help you achieve your cosmetic goals. There is also a list of frequently asked questions and their answers to help you decide if this is the treatment you are looking for.
At LightRx in Louisville, our laser fat removal personal consultation process is designed to help you achieve your desired results. First, one of our experienced medical spa technicians will assess your areas of concern as well as your medical history to ensure this is the right treatment for you and to recommend a personal treatment plan. 
Finally, we will schedule your first laser fat removal treatment and provide instructions on how best to prepare. We understand that everyone has different needs and goals, so we tailor our treatments to each individual client.
We also offer additional medical spa treatments for alternate goals such as laser hair removal, body contouring, skin rejuvenation, and HydraFacial. These will all help you look and feel your best, especially when combined with your treatment for laser fat removal in Louisville. Call us today to schedule your free personal consultation.
What Is Laser Fat Removal?
Laser fat removal (also called laser lipolysis or laser-assisted liposuction) is a non-invasive fat reduction treatment that uses targeted laser energy to destroy fat cells. It is often used as a less invasive method of removing fat deposits than traditional liposuction surgery and since it also stimulates new collagen production, it is helpful with skin tightening. 
How Does Laser Fat Removal Work?
During a laser fat removal treatment, a technician will use a handheld device to deliver laser energy directly to the targeted areas of stubborn fat. This energy penetrates the skin and disrupts the walls of the fat tissue, causing them to release their stored contents. The destroyed fat cells are then eliminated by the body through its natural processes.
What Is Venus Bliss?
Venus Bliss is a specific brand of laser lipo technology that we use at LightRx in Greenville. It utilizes diode lasers to target and destroy fat cells, as well as radio frequency technology for skin tightening effects.
Arm Fat Removal
Laser fat removal can be effective for reducing stubborn arm fat, leading to improved definition and contour in the arms.
Stomach Fat Removal
Laser fat removal is often used for targeted stomach fat reduction, leading to a slimmer, more toned midsection.
Thigh Fat Removal
Laser fat removal can also be used to reduce stubborn fat deposits in the thighs and improve the overall contour and tone of the thighs.
Chin Fat Removal
Laser fat removal can be used to target excess chin fat, leading to a more defined jawline and reduced appearance of a double chin.
Preparing for Your Treatment
Before your laser fat removal treatment, it is important to hydrate well and maintain a healthy diet in order to optimize results.
Frequently Asked Questions
Below are the answers to the most frequently asked questions that our team hears from both our new and current clients about laser fat removal. Please contact LightRx in Louisville if you have any questions or concerns not addressed on this page.
What Are the Benefits of Laser Fat Removal?
Some benefits of laser fat removal include minimal discomfort, no downtime, targeted results, and the potential for skin tightening effects in addition to a slimmer body contour. 
What Are the Side Effects of Laser Fat Removal?
Some potential side effects may include temporary redness, swelling, or bruising in the treatment area. These should all subside within a few hours. 
How Long Does a Laser Fat Removal Treatment Take?
The length of each treatment will vary depending on the size and number of areas being treated. However, most treatments typically take 30 minutes to an hour.
Is There Any Downtime After a Laser Fat Removal Treatment?
There is no downtime after a laser fat removal treatment and clients can resume their normal activities immediately afterwards.
How Many Laser Fat Removal Treatments Will I Need?
How many treatments are needed can vary for everyone, depending on their specific goals and desired results. However, most patients typically see optimal results with 2-4 treatments.
When Will I See Results After a Laser Fat Removal Treatment?
Some patients may notice initial effects immediately following the treatment, but visible improvements in the treated areas will continue to develop over the following weeks and months as the body eliminates the destroyed fat cells. 
Ready to Remove Stubborn Fat?
Laser fat removal in Louisville may be the perfect solution for you. Contact LightRx today to learn more about this life-changing treatment and to schedule your free personal consultation.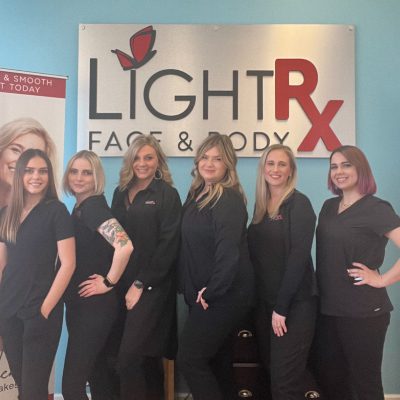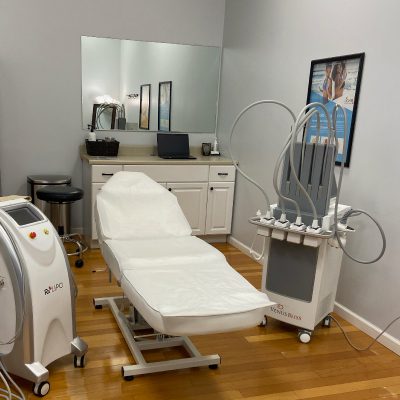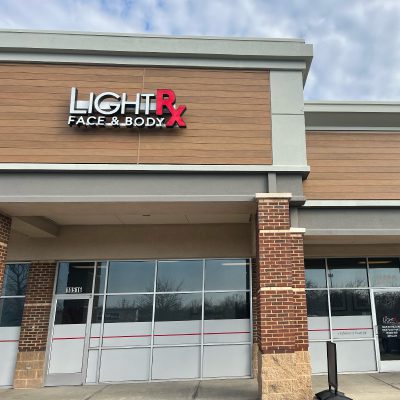 Also Serving: St Matthews, Shively, Middletown, Jeffersontown, Knopp, Clarksville, Sellersburg, Mt Washington
* Individual results vary. Best results promoted by a healthy lifestyle. Images do not constitute a promise or representation of any particular outcome.
**By submitting an application, I provide my signature authorizing contact from LightRx at the telephone number provided to discuss our services. Calls may be made using automated dialing technology and SMS, I am not required to sign this document as a condition to purchase any goods or services. I understand that I can revoke this consent at any time.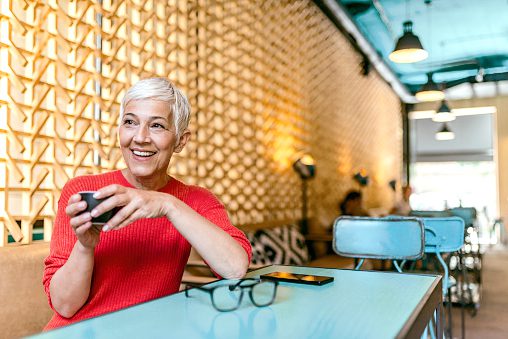 CONTACT US AT
877-721-4547
for your free consultation or fill out the form above and let our body contouring experts design a Treat2Complete custom plan, just for you.
CONTACT US