50% OFF TREATMENTS- Call now 210-764-5919
or submit the form below to schedule your free consultation:
BOOK TODAY AND RECEIVE AN ADDITIONAL $250 OFF!
Laser Fat Removal in San Antonio
If you're like many people in San Antonio, you may be looking for a less invasive method to reduce fat and tighten skin while avoiding procedures such as plastic surgery, tummy tuck, or traditional liposuction. If that's the case, laser fat removal in San Antonio from LightRx may be a good option for you, as it is the best way to get rid of fat in specific areas of the body. This non-invasive treatment uses laser energy to destroy fat cells, resulting in a more toned appearance. It can be especially helpful to clients who struggle to lose weight and reduce fat even while committed to a healthy diet and regular exercise. 
If you're interested in learning more about this treatment, please contact our staff at LightRx in San Antonio today. We would be happy to answer any of your questions and schedule you a free personal consultation. Your consultation is the first step for laser fat removal in San Antonio. It gives us an opportunity to review your goals and your medical history to make sure that laser fat removal is the right medical spa treatment for you. 
We will create a personal treatment plan for your laser fat removal in San Antonio based on your cosmetic goals. Your personal treatment plan will cover how many treatments you will need to receive and how often you will need to receive treatment to achieve your goals. It will also cover the adjacent medical spa treatments that may also help you achieve your goals. These adjacent medical spa treatments have helped many of our clients to not only achieve their cosmetic goals but exceed them.
Some of the adjacent medical spa treatments you can utilize include body contouring, skin tightening, skin rejuvenation, HydraFacial, and other laser treatments like laser hair removal or laser lipo. 
What Is Laser Fat Removal?
Laser fat removal, also known as laser lipolysis or laser-assisted liposuction, is a non-invasive cosmetic treatment that uses targeted laser energy to break down and dissolve stubborn fat tissue.
How Does Laser Fat Removal Work?
During the treatment, a handheld device emits concentrated laser energy into the desired treatment area, breaking down the fat cells without damaging surrounding tissue. The broken down fat deposits are then naturally flushed out through your body's lymphatic system.
What Is Laser Lipo?
Laser lipo is a type of laser fat removal that uses a specific type of laser known as diode lasers. During treatment, the laser energy breaks down unwanted fat cells, resulting in fat reduction. 
What Is Venus Bliss?
Venus Bliss is a laser lipo technology that combines multi-polar radio frequency and pulsed electromagnetic fields to melt fat and stimulate collagen production. The result is a reduction of fat in the treated area as well as improved skin tightness and a smoother appearance.
Arm Fat Removal
Laser fat removal can effectively target and reduce stubborn pockets of fat on the arms, resulting in a sleeker, more toned appearance.
Stomach Fat Removal
Unwanted belly fat and love handles can be significantly reduced with laser fat removal, leading to a flatter and more defined stomach area.
Thigh Fat Removal
The thighs are a common trouble spot for excess and stubborn fatty deposits, but these can be effectively targeted and reduced with laser fat removal treatments.
Chin Fat Removal
Double chin or unwanted fatty deposits under the chin can also be targeted and reduced with laser lipo, giving way to a slimmer, more defined jawline.
Preparing for Your Treatment
Before your laser fat removal treatment, it is important to avoid any blood thinning medications or supplements as well as alcohol for at least one week prior. It is also recommended that you drink plenty of water in the days leading up to your appointment to help with the elimination of fat cells during and after the treatment.
Frequently Asked Questions
Below are the answers to the most frequently asked questions that our team hears from both our new and current clients about laser fat removal in San Antonio. Please contact LightRx in San Antonio if you have any questions or concerns not addressed on this page.
What Are the Benefits of Laser Fat Removal?
Laser fat removal is a non-invasive alternative to traditional liposuction, with minimal discomfort and no downtime. It can target specific areas of unwanted fat and tighten skin for a slimmer, more toned appearance.
What Are the Side Effects of Laser Fat Removal?
Side effects are rare, but when they do happen, they are generally minor. Potential side effects could include temporary redness, swelling, and bruising in the treatment area. These side effects typically resolve within a few days to a week.
How Long Does a Laser Fat Removal Treatment Take?
In most cases, a laser lipo treatment session takes about 30 minutes to an hour depending on the size and number of areas being treated.
Is There Any Downtime After a Laser Fat Removal Treatment?
No, there is no required downtime following a laser fat removal treatment and most patients are able to return to their normal activities immediately afterwards.
How Many Laser Fat Removal Treatments Will I Need?
The number of treatments needed can vary from person to person depending on individual goals and the amount of fat being targeted. However, visible results are typically seen after just one treatment.
When Will I See Results After a Laser Fat Removal Treatment?
Results can often be seen immediately following the treatment, with continued improvement in the weeks and months afterwards as the body naturally eliminates the broken-down fat cells. However, optimal results may take several treatments spaced out over time.
Ready to Remove Stubborn Fat?
Helping you obtain your ideal body image is important to us. Don't hesitate to contact us for a consultation about laser fat removal–it might just be the perfect solution for you!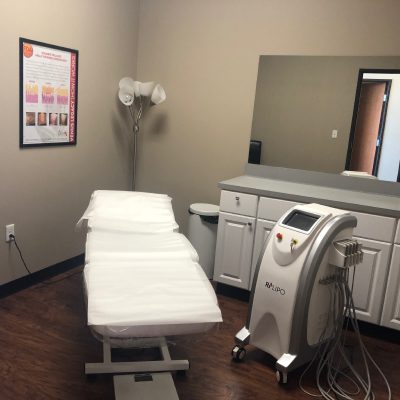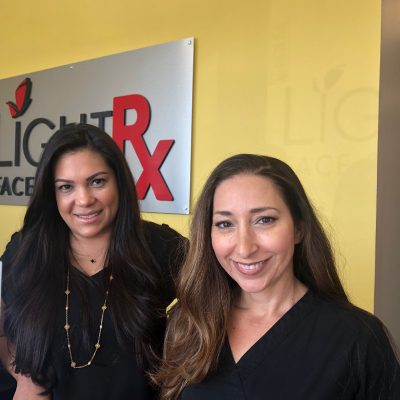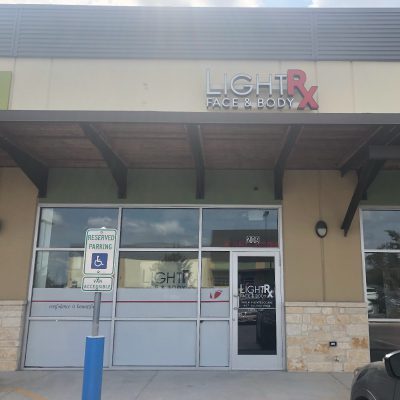 Also Serving: Shavano Park, Castle Hills, Timberwood Park, Live Oak, Fair Oaks Ranch, Selma, Convere, Schertz
* Individual results vary. Best results promoted by a healthy lifestyle. Images do not constitute a promise or representation of any particular outcome.
**By submitting an application, I provide my signature authorizing contact from LightRx at the telephone number provided to discuss our services. Calls may be made using automated dialing technology and SMS, I am not required to sign this document as a condition to purchase any goods or services. I understand that I can revoke this consent at any time.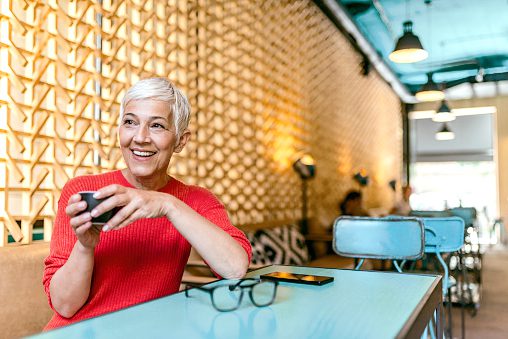 CONTACT US AT
877-721-4547
for your free consultation or fill out the form above and let our body contouring experts design a Treat2Complete custom plan, just for you.
CONTACT US