50% OFF TREATMENTS- Call now 248-522-9225
or submit the form below to schedule your free consultation:
BOOK TODAY AND RECEIVE AN ADDITIONAL $250 OFF!
WELCOME TO LIGHTRX Troy
LightRx is a wonderful medspa in Troy. We offer a large variety of treatments to address any aesthetic problems that you may have. If you have trouble losing weight, we offer laser lipo. If you have cellulite, we can reduce it.
Loose or wrinkled skin can be tightened. We can even take care of unwanted body hair with our laser hair removal. The best feature of our treatments is that they are all noninvasive and surgery free. This means that you avoid the traditional downsides and downtime. If you are interested in learning more visit us at 3332 Rochester Rd, Troy, MI 48083.
Services
We offer the following treatments:
Body Contouring
Body contouring is a full body aesthetic overhaul that can redefine your look. Body contouring will combine different treatments depending on what your goals are. The treatment plan will be determined during a consultation with us. If you are looking to get ready for the beach, look like you did five years ago, or just be happier with who you see in the mirror, there is a body contouring plan for you. We work with all body types and all ages. For example, if you want to lose a bit of weight and reduce some cellulite to get ready for a beach trip then we can make a treatment plan for you. We will use our cellulite reduction treatment in tandem with our laser lipo treatment to help you lose that stubborn fat and look your best.
The best feature of our treatments is that they are all noninvasive and surgery free. This means that you will avoid any of the risks or side effects that come with surgery. There is no chance of scarring, infection, or internal damage that can be a result of surgery. There is also no downtime with our treatments. This means that you can leave our medspa and immediately return to your normal activities.
Cellulite Removal
Cellulite is a harmless skin affliction that is only aesthetic. It is caused by the skin loosening and allowing the fat deposits beneath it to rise. This is what creates the undulation of the skin. Many liken these bumps to the appearance of cottage cheese. Cellulite has no long-term health effects but many dislike the look of it on their skin. If you would like to reduce some cellulite on your body, then there is a solution for you.
Cellulite removal is a straightforward process. The treatment begins by heating up the skin. To heat the skin, we use electromagnetic waves and radio frequencies. These are passed across the skin with our applicators. Once the skin is heated to the correct temperature the body activates its natural healing process. This process creates new collagen. Collagen is the skin fiber responsible for tightening the skin. The new collagen does its job, and the new tightened skin pushes the fat deposits down and evens out the skin. The new skin is smooth, and the presence of cellulite is dissipated.
Skin Tightening
Skin tightening works in much the same way as cellulite removal. We heat the skin to activate the body's natural healing process which creates the new collagen. There are two distinct differences, however.
The first difference is that in addition to the electromagnetic waves and radio frequencies we also use low level lasers to heat the skin. These lasers allow us to apply this treatment in harder to access areas as well as areas that require more precision such as the face. The reason we would need to access the face brings up the second difference, the type of skin we apply the treatment to. Whereas the cellulite reduction treatment is meant specifically for cellulite, skin tightening can be applied to both loosened and wrinkled skin. Using a more precise application is often needed because the wrinkles can be in sensitive areas such as the face. The collagen created by the treatment tightens loose skin and smooths out wrinkles.
Laser Lipo
Laser Lipo in Troy is the best way to deal with stubborn fat. The process of laser lipo is simple. Using applicators, we apply low level lasers that heat and melt the fat beneath the skin. This melted fat is turned into free fatty acids and glycerides. These fatty acids and glycerides are then transported to the muscles where they will be burned off following exercise. Typically, during exercise, the body seeks out fat to provide energy for the muscles. By providing that energy beforehand your body does not look for it in random places around the body and instead you lose the fat from the targeted area. In addition to melting the fat the fat cells are also destroyed, making it a lot harder to gain the lost weight back.
Laser lipo is also much safer than traditional liposuction. Where traditional liposuction involves surgery, laser lipo is surgery free. This means that with laser lipo there is no risk of infection, scarring, or internal damage. There is also no downtime, meaning you can leave our clinic and return directly to your daily activities.
HydraFacial
HydraFacial Troy clients can enjoy glowing, hydrated skin in less than 30 minutes. You can relax and enjoy this three-step, non-invasive treatment that will leave you with a more even-toned complexion. Dead skin cells are removed through gentle exfoliation, debris is removed from pores, and the skin is saturated with hydrating serums, then you walk away with the best skin you've ever had.
HydraFacial helps improve dull complexions by stripping away dry surface skin to reveal the fresh, new layers underneath. After your treatment, you'll have smoother, more refined texture and a radiant skin tone. The treatment is finished with moisturizing and antioxidant serums for stunning glow and maximum hydration.
HydraFacial Troy clients don't have to worry about downtime or recovery periods that come with other skin resurfacing treatments or laser treatments. HydraFacial is fast and efficient with instantly noticeable results, and you won't need to wait for redness to disappear. You can resume normal activities and even apply makeup immediately following your treatment.
Your HydraFacial treatment can be fully customized to meet your needs and skin goals. This treatment is a great option for those with concerns like oily or acne-prone skin, dry skin, uneven skin tone, fine lines and wrinkles, hyperpigmentation, sun damage, age spots, blackheads, and clogged or enlarged pores. No other treatment beats HydraFacial for aging and skin clarity. You can even combine serums to address multiple concerns in the same treatment.
HydraFacial is proven safe for all skin types, even the most sensitive skin. Our medical spa staff is highly experienced and thoroughly trained to adjust suction and exfoliation to meet your level of comfort or treat more delicate skin. You'll be able to relax and enjoy your treatment and know you're in good hands.
Many people choose to use HydraFacial as a complement to other treatments to reach skin and aesthetic goals fast. You can easily pair HydraFacial with other services like dermaplaning or peels, and you can get this treatment in the same office visit for injectables or non-ablative lasers. Talk with your provider about how you can add HydraFacial into your treatment plan.
Laser Hair Removal
Laser hair removal in Troy is your superior alternative to constant shaving and waxing. Laser hair removal offers a more permanent solution to unwanted body hair. Using lasers to target the hair follicles we destroy hair growth at the source. . Typically, it takes about six treatment sessions spaced out over six months to see full results, but most see partial results after their first session.
If you would like to learn more about LightRx in Troy, please call (248) 522-9225 or schedule a free consultation online. These consultations take as little as 30 minutes and are private one on one consultations with the clinic director. These consultations are designed to help you determine what treatment plan is best for you and to help you achieve a body you can be proud of.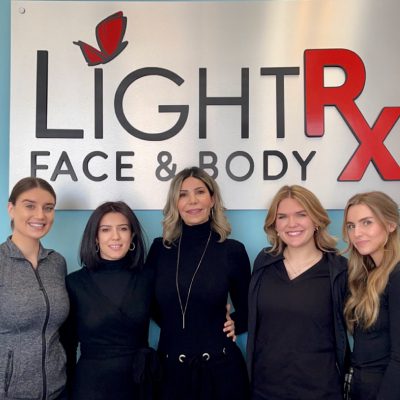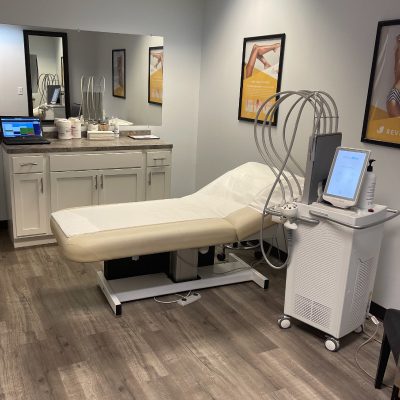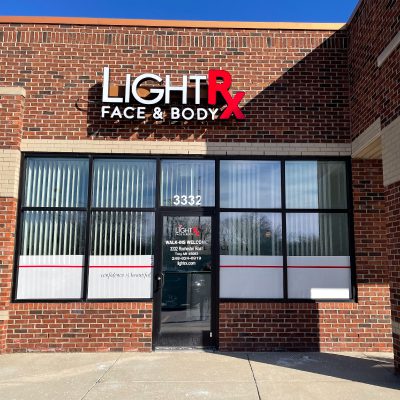 Also Serving: Detroit, Pontiac, Rochester Hills, Sterling Heights, Clawson, Bloomfield Hills, Birmingham
* Individual results vary. Best results promoted by a healthy lifestyle. Images do not constitute a promise or representation of any particular outcome.
**By submitting an application, I provide my signature authorizing contact from LightRx at the telephone number provided to discuss our services. Calls may be made using automated dialing technology and SMS, I am not required to sign this document as a condition to purchase any goods or services. I understand that I can revoke this consent at any time.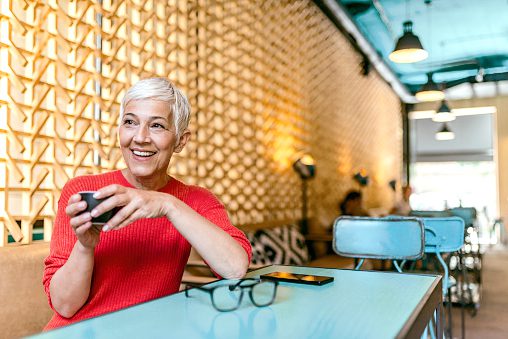 CONTACT US AT
877-721-4547
for your free consultation or fill out the form above and let our body contouring experts design a Treat2Complete custom plan, just for you.
CONTACT US