Laser Hair Removal in Hoffman Estates
40% OFF TREATMENTS- Call now 224-534-5034
or submit the form below to schedule your free consultation:
BOOK TODAY AND RECEIVE AN ADDITIONAL $250 OFF!
Laser Hair Removal in Hoffman Estates
If you're looking for a convenient, affordable way to get rid of unwanted hair, laser hair removal in Hoffman Estates may be the ideal solution. At LightRx, we use the latest laser resurfacing technology to target and destroy hair follicles, resulting in healthy and smooth skin. 
Because the treatment is FDA-approved and virtually painless, it's a popular choice for both men and women. In addition, our experienced team of cosmetic professionals has the training and expertise to provide optimal results. 
Whether you're struggling with unwanted facial hair or simply want to enjoy silky-smooth legs all year long, we can help. The first step is to schedule your free personal consultation with one of our experienced medical spa technicians. 
They will discuss your medical history with you to make sure you are a good candidate for laser hair removal and to understand your goals for skin health, body health, weight loss, and fat loss. They will use this information to create a personal treatment plan for your laser hair removal in Hoffman Estates that will detail how many treatments you will need and the frequency at which you will need to receive treatment to achieve your goals. 
Adjacent medical spa treatments may be recommended to help you not only achieve your goals but exceed them. These adjacent treatments could be additional laser treatments like laser lipo or laser fat removal or non-laser treatments like body contouring, skin tightening, skin rejuvenation, or HydraFacial.  
What Is Laser Hair Removal?
Laser hair removal is a non-invasive treatment that uses highly concentrated beams of light to penetrate the hair follicles, resulting in permanent hair growth. The targeted light is absorbed by the pigment in the follicle, causing it to shrink and prevent future hair growth. 
How Does Laser Hair Removal in Hoffman Estates Work?
During your treatment at a LightRx in Hoffman Estates, a technician will carefully aim the laser at specific areas of unwanted hair. Each pulse of the laser takes only a fraction of a second and multiple hairs can be treated simultaneously.
How You Can Prepare for Laser Hair Removal
It is important to avoid plucking or waxing the targeted area prior to your treatment as these methods remove the hair from the root. In order for the laser to effectively target the follicle, it must be present in the skin. It is also advised to avoid sun exposure for several weeks before and after your treatment.
What You Can Expect from Your First Laser Hair Removal Treatment
Your technician may trim any longer hairs in the targeted area prior to starting treatment. You may feel a slight snapping or stinging sensation as the laser targets each hair follicle. An anesthetic cream can be applied beforehand to minimize discomfort. The treated area may appear red and swollen immediately following the procedure, but this should subside within a few hours.
Frequently Asked Questions
Below you will find the answers to the questions our team hears most often about laser hair removal. Please contact LightRx in Hoffman Estates if you have any questions or concerns not listed here. 
Is Laser Hair Removal Safe for Everyone?
Laser hair removal is considered safe when performed by a trained medical spa professional. You will find these professionals at LightRx in Hoffman Estates. 
What Is the Total Cost of Laser Hair Removal in Hoffman Estates?
The total cost for laser hair removal will vary depending on the size and number of areas being treated. Your technician will discuss the total cost of your laser hair removal in Hoffman Estates, including any adjacent medical spa treatments, with you during your free personal consultation. 
Is There an Age Restriction for Laser Hair Removal?
There is no set age restriction for laser hair removal in Hoffman Estates. However, it may not be as effective on those with hormonal imbalances such as teens experiencing puberty.
How Is Laser Hair Removal Different From Electrolysis?
Unlike electrolysis, which targets and destroys individual hair follicles with a small electric current, laser hair removal targets multiple hairs simultaneously with targeted beams of light energy. Laser hair removal is generally considered to be more effective and a less invasive treatment than electrolysis 
How Long Do Laser Hair Removal Results Last?
While the treated hair follicles will not grow back, it is important to maintain touch-up treatments as new hairs can potentially appear in the treated area over time. However, many individuals experience long term benefits from laser hair removal.
Are You Ready for Smooth Skin?
You deserve to feel confident and beautiful in your own skin. LightRx in Hoffman Estates can help you get there by creating a personal treatment plan for laser hair removal. Don't wait any longer, schedule your personal consultation today!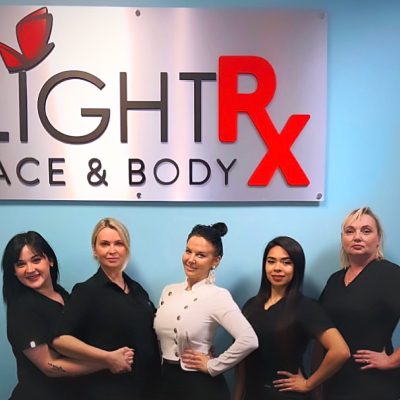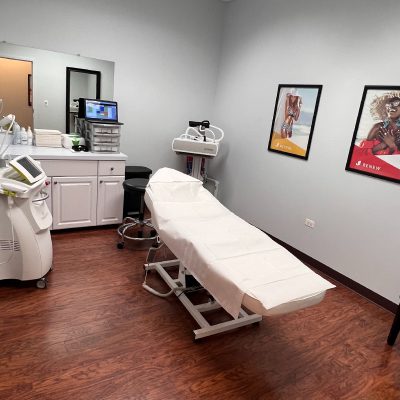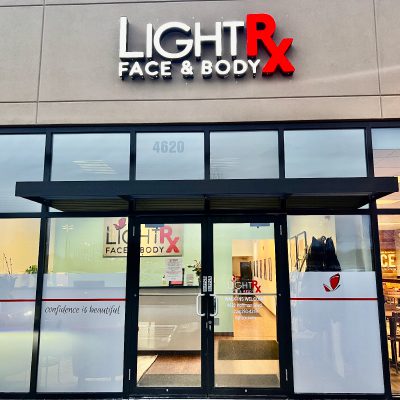 Also Serving: Chicago, Palatine, Arlington Heights, Bartlett, Elgin, Barrington, Wet Dundee, Elk Grove Village
* Individual results vary. Best results promoted by a healthy lifestyle. Images do not constitute a promise or representation of any particular outcome.
**By submitting an application, I provide my signature authorizing contact from LightRx at the telephone number provided to discuss our services. Calls may be made using automated dialing technology and SMS, I am not required to sign this document as a condition to purchase any goods or services. I understand that I can revoke this consent at any time.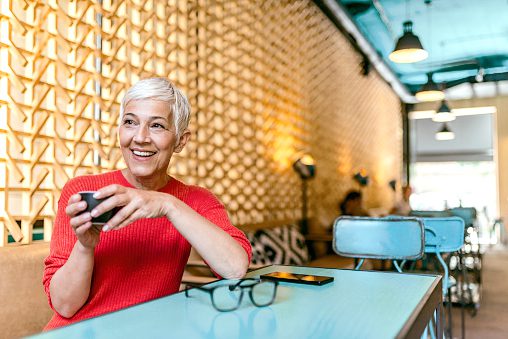 CONTACT US AT
877-721-4547
for your free consultation or fill out the form above and let our body contouring experts design a Treat2Complete custom plan, just for you.
CONTACT US