50% OFF TREATMENTS- Call now 314-392-2494
or submit the form below to schedule your free consultation:
BOOK TODAY AND RECEIVE AN ADDITIONAL $250 OFF!
WELCOME TO LIGHTRX ST LOUIS
LightRx is the premier medspa in the St. Louis area. We are equipped to help you achieve your aesthetic goals. If you are looking to smooth out wrinkled skin, get rid of fat in stubborn spots or remove cellulite, LightRx has the solution for you. We use top of the line, clinically approved technology to help you find the body that you want. We pride ourselves in creating plans that are perfectly tailored to our client's needs to more effectively hit their goals. Our office is located at 12519 A Olive Blvd, Creve Coeur, MO 63141 just off of highway 340.
Services
We offer the following treatments:
Body Contouring
Body contouring is a combination of multiple treatments to reach an all-encompassing body image. This can include, but is not limited to, laser lipo, skin tightening treatments, cellulite removal, and laser hair removal. If there are a host of things that you would like to change about your body, then creating a body contouring plan with us will set you on the path for a better body.
We can help you fit into your favorite jeans again or fill out your favorite bikini. If you just want to feel more confident when you look in the mirror, we have treatments that can help you. The best part is that all our treatments are non-invasive and come with no downtime. This significantly reduces the chance for any serious or adverse side effects and makes it much more convenient for you as you will be able to leave our clinic after a treatment and return to normal activities immediately. If you would like to learn more, you can by clicking here.
Cellulite Reduction
Cellulite is caused by a combination of fat beneath the surface of the skin, as well as weakening skin fibers. These fibers, called collagen, breakdown over time, and as a result the fat pushes the skin around, which is what creates the pockets on the skin we know as cellulite. Cellulite is completely harmless; the only adverse effect is aesthetic.
If you would like to reduce the cellulite on your body, we have a treatment to help you. Using a combination of radio frequencies, electromagnetic waves and low-level lasers we heat up the skin, causing it to trigger the body's natural healing response. This response triggers the creation of new, stronger collagen that will help with reducing cellulite in the targeted area. This treatment can be done on any part of the body, including the thighs, buttocks, or abdomen.
Skin Tightening
Skin tightening works in much the same way as cellulite reduction, but with more of a focus on just the skin, and not on fat. LightRx can help you tighten both loose and wrinkled skin. A lot of our clients have loose skin on the arms or abdomen from weight loss and need it to be reduced.
We also have treatments to help reduce face wrinkles. The treatment works in just the same way as the cellulite reduction, by heating up the skin to activate the body's natural healing process to create more collagen. The collagen then tightens the skin over a period of six months. The treatment is not permanent but can last upwards of three years with proper skin care and uv protection.
Laser Lipo
Laser lipo is a great way to lose fat in stubborn areas and LightRx is the best place to get laser lipo in St. Louis. Laser lipo is simple, using low level lasers fat is targeted beneath the skin and melted away. The melted fat cells are destroyed, and the fat is turned into a slurry of glycerices and free fatty acids. This transformed fat is then transported through the body to the muscles to be worked out later during exercise.
Since during exercise the muscles are already looking for fat to turn into energy and said fat has already been provided to the muscles it does not look for more fat in other parts of the body. This is how fat is eliminated in the targeted area. After six to eight sessions, depending on the area targeted, clients should see a significant loss of fat and size. Moreover, the treatment is totally safe and non-invasive.
This means that unlike traditional liposuction there is no need for surgery or invasive vacuuming that comes with the risk of serious side effects and lengthy downtimes. Sessions for laser lipo typically last from 45 to 90 minutes and clients can leave the clinic and return to their normal activities.
HydraFacial
LightRx HydraFacial in St. Louis is ready to give you the best skin in your Life. This new and innovative, non-invasive treatment for your skin is the future of skin care and it is deserving of the hype it's getting within the medspa industry. From it's all inclusive skin type and texture ability to its incredibly quick treatment process that takes just 30 minutes – there is a lot to love about HydraFacial treatment.
A big part of HydraFacial's success is due to the fact that it uses hydrating serum and gentle exfoliation instead of laser treatments. The gentle exfoliation removes any dead skin cells and debris from your skin before the hydrating serum induces enlarged pores, giving you the best skin of your life. The entire treatment requires zero downtime.
HydraFacial is proven safe for all skin types, including those that have sensitive skin and rough skin texture. As long as you don't have an active rash or are not prone to active rashes – HydraFacial in St. Louis will provide everything you've been missing in skin care.
You will immediately see positive results for your skin after just one treatment. The entire treatment will stimulate more collagen production for your skin which continues to make your skin healthier and tighter, giving you a radiant skin tone with a youthful glow.
You can receive HydraFacial treatments as frequently as every four weeks. The more treatments that you get – the more your collagen production will be simulated.
If you want the best skin of your life, then your HydraFacial in St. Louis will be the best investment you've ever made for your skin. Your private HydraFacial treatment starts with a private consultation designed to help you determine what treatment plan is best for you and to help you achieve a body you can be proud of. If there is room on the treatment schedule, you can experience this life changing skin care treatment the same day!
In just 30 minutes, you will see your skin in a way you've never seen it before. Healthier, radiant, glowing. That is what your skin will look like after HydraFacial in St. Louis. This is what the Light Rx community in St. Louis is seeing in their skin thanks to the HydraFacial treatment.
We officially invite you to experience the new generation of skin care so you can get the best skin of your life. If you would like to learn more about LightRx in St. Louis, please call (314) 392-2494 or schedule a free consultation.
Laser Hair Removal
Laser hair removal is the more permanent solution to hair removal than shaving, waxing, or creams. Laser hair removal in St. Louis has never been more convenient or affordable than what we offer at LightRx. The lasers are calibrated to heat the skin to the perfect temperature and kill the follicles themselves without damaging the skin. Since the follicles themselves are what is targeted, the hair is unable to grow back.
It takes about four to six sessions of laser hair removal to see %95 hair loss, but many clients see partial results after the first session. Because the skin is not damaged at all there are no bumps, nicks, scratches, or razor burn because of the treatment. The only side effect that could occur is slight redness of the skin caused by irritation. This should dissipate within 36 hours following the treatment. If you want smooth, hairless, skin then laser skin removal is the way to go. This treatment can be applied anywhere on the body.
If you would like to learn more about LightRx in St. Louis, please call (314) 392-2494 or schedule a free consultation. These consultations take as little as 30 minutes and are private one on one consultations with the clinic director. These consultations are designed to help you determine what treatment plan is best for you and to help you achieve a body you can be proud of.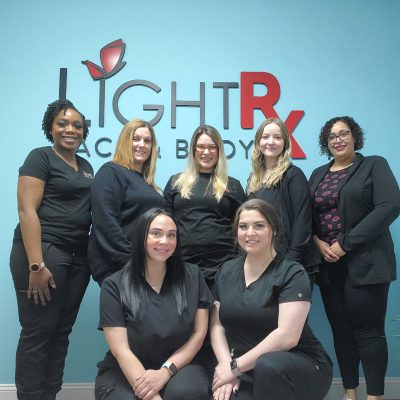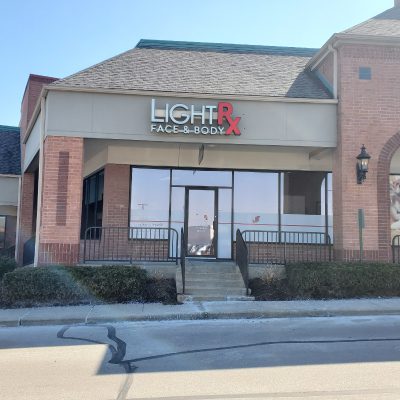 Also Serving: Creve Coeur, Kirkwood, Clayton, Ballwin, Chesterfield, Maryland Heights, Fenton, High Ridge, Eureka, Arnold
* Individual results vary. Best results promoted by a healthy lifestyle. Images do not constitute a promise or representation of any particular outcome.
**By submitting an application, I provide my signature authorizing contact from LightRx at the telephone number provided to discuss our services. Calls may be made using automated dialing technology and SMS, I am not required to sign this document as a condition to purchase any goods or services. I understand that I can revoke this consent at any time.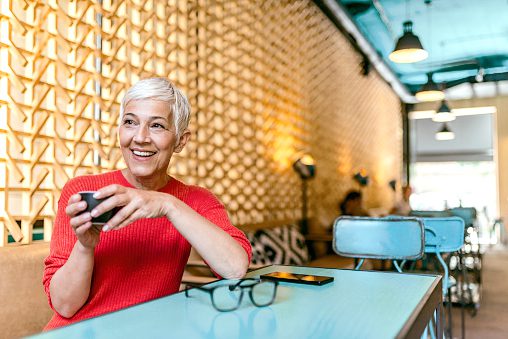 CONTACT US AT
877-721-4547
for your free consultation or fill out the form above and let our body contouring experts design a Treat2Complete custom plan, just for you.
CONTACT US